Despite an impressive history of wins for FE students, is it now time for a radical shake-up of the NUS in FE? From 1922 to 2022, Jess Staufenberg looks at where the NUS might go next
The NUS is no stranger to crises, lack of resources and restructures. Its latest crisis – accusations of anti-semitism – is one in a series of storms the students' union has faced.
As Mike Day, veteran NUS historian, tells me: "The NUS will always represent the students of the day, and so it is always changing. And it can only really thrive when there is a government that listens to it. If there isn't, there's not much it can do."
So far, so expected. Student activism is no easy arena to organise and get right.
But is NUS at a turning point in its relationship with FE? When the government announced last month it was 'cutting ties' with NUS over the concerning anti-semitism allegations, the question was not whether FE students' unions would survive the blow. Instead, FE Week asked, would FE even notice?
To see whether NUS remains relevant in FE, and what to do if not, let's take a whistlestop tour down memory lane.
A brief history
The NUS starts out as a respectable, establishment-aligned organisation, it seems. The founder was a Scot studying in London called Ivison Macadam, whose focus was less on influencing policy than on producing solid graduates to serve their country overseas. All the leaders of the political parties of the day were honorary presidents, and the Prince of Wales held a fundraising dinner (just imagine!).
But in the 1930s, NUS shifts to the left, as many university students look to the Soviet Union, and at the 1940 Leeds Congress, NUS votes against war with Germany ̶ to the distaste of its former establishment supporters.
These pro-communist and pacifist leanings threaten to leave the union out in the cold, and after the war NUS "moves more towards the centre, and makes a serious attempt at getting around the table again", according to Day. Engagement from FE learners has been building slowly since the late 1930s, until in 1945-51, Stanley Jenkins is elected president – a learner at Cardiff Technical College. Although he's an HE student, it's a first step.
Then in 1947, FE students get more involved by inputting on the NUS 'student charter' calling for better student grants. And in the 1950s, a college in the south-east tries to shut down its students' union, causing the NUS, led by Fred Jarvis (later a teacher trade union leader), to leap in. "This action makes other colleges think: the NUS is bothered about us!" says Day.
The 1960s and 1970s involve vibrant student activism, and by 1970 the Department for Education and Science is advising colleges to ensure student representation in their institutions, bolstering students' unions further. (Not every principal is delighted, given the 1968 student protests around the world.)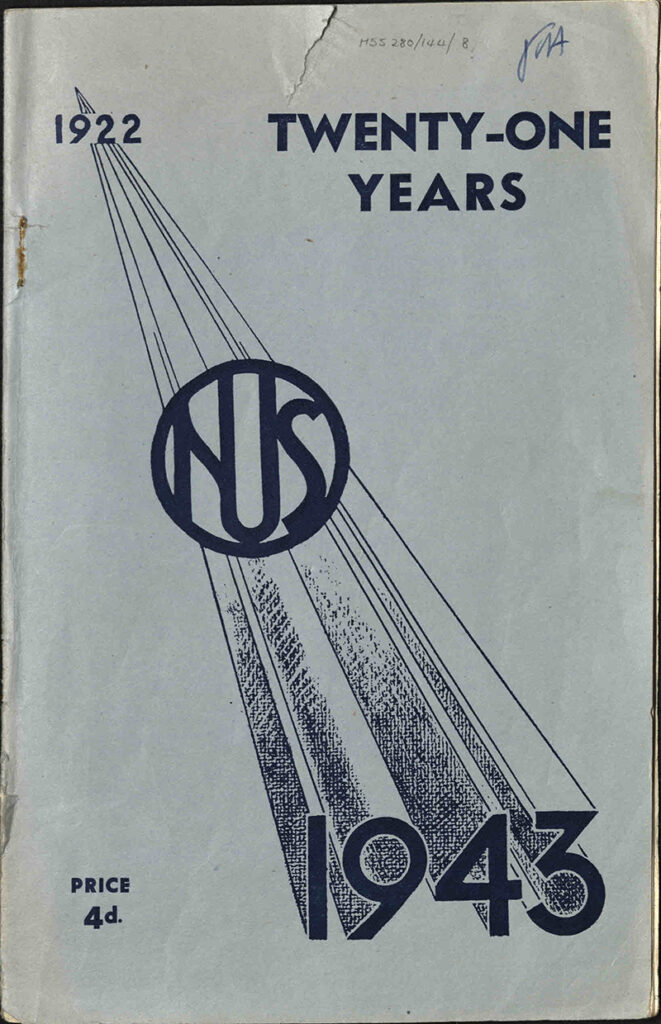 By 1986, the NUS takes the important step of appointing a full-time officer for FE. Then in 1988, an education bill threatens to ban anyone under 18 from being on an FE governing body, and again the NUS fights this. By 1994 an education act is passed requiring FE colleges (but not other FE providers) to have some mechanism for representing student voice, setting the requirement in law.
However, by 2005 the union finds its finances are almost £700,000 in the red. It launches the NUS 'extra' student union card for an additional income stream, and pulls through this financial crisis. With FE funding fairly strong under New Labour, "lots of colleges commit to a paid student leader" in the 2000s and early 2010s, says Katie Shaw (she was a students' union assistant at City College Plymouth in 2009, and worked in the NUS FE team from 2010 to 2017).
At the same time, LSIS (a predecessor to the Education and Training Foundation) was providing funding for learner voice and other enrichment activities, until it closed in 2013.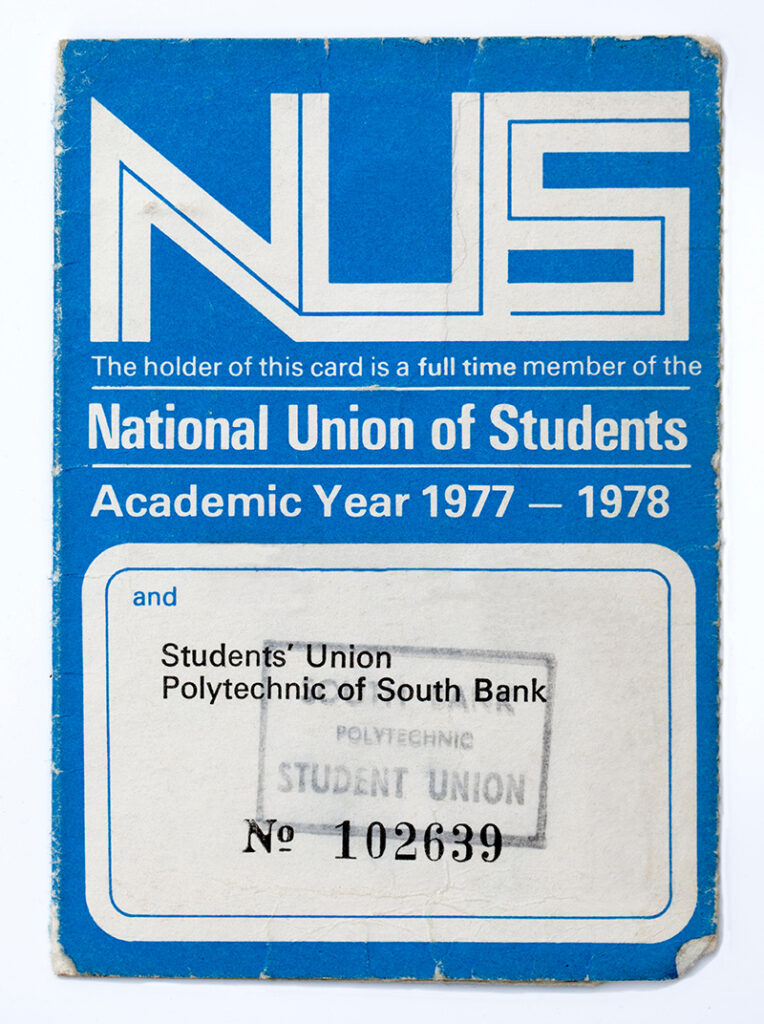 But hit by crisis once more, in 2018 the NUS finds it has a £3 million deficit and is facing bankruptcy. A major reform and downsizing process took place, and the NUS split into three, explains Peter Robertson, director of NUS UK. NUS UK oversees the union's policy and lobbying work (raising around £2 million a year from membership fees); NUS charity supports and develops students' unions (raising about half a million pounds a year); and its commercial arm, NUS services, is a purchasing company (raising around £1.5 million).
Meanwhile in colleges, "budgets became more and more squeezed, and student voice in colleges began to feel like a nice extra," concludes Shaw.
What happens on the ground?
The majority (about 64 per cent) of students' unions in the NUS's membership are in FE providers. But their voices are getting quieter, say former NUS insiders.
Steve Coole, now director of a company working with students' unions across the UK and Ireland, worked for the NUS for 12 years from 2006, and was NUS Wales director in 2015.
He says that despite the 1994 act – and a 2005 FE bill which also promoted learner voice – there was "never any real fallback on colleges for non-compliance with the act". Instead, the success of FE students' unions has always rested "a lot on personality ̶ of both the college principal and the FE student leader".
So the most effective SUs had colleges that paid for several student support liaison officers ̶ members of staff that acted as a kind of "civil service" to the student leader, helping them get to grips with the role, says Graeme Kirkpatrick, a former NUS vice president for Scotland.
This support is especially important for FE students, who are often younger than HE students too, he continues.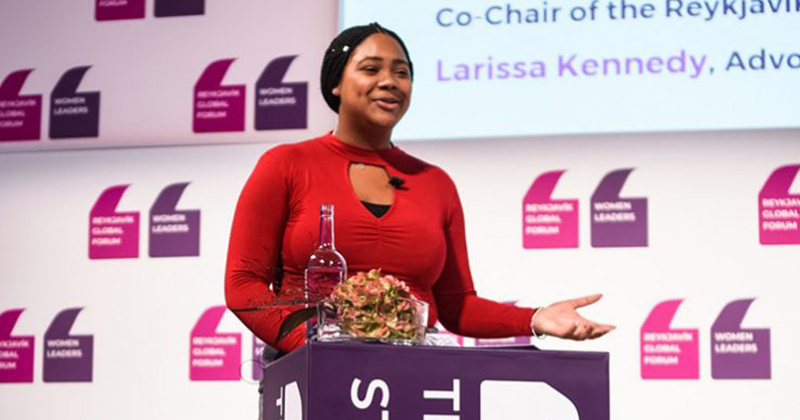 "The elephant in the room is college students are just as talented as HE students, if not more, but they often have more going on in their lives, such as caring responsibilities, and they may not be used to that level of formality of a governor board meeting," says Kirkpatrick.
"So college student officers may need way more support than HE ones, but historically it's university officers who have got way more staff support." Without paid staff support in FE, he adds, "when the president quits at the end of the year, the student union will almost die with them".
The need for staffing resources explains why austerity in colleges – even as HE fees increased – were particularly devastating for FE students' unions. "With the funding for FE reduced year-on-year, we've gradually seen an erosion of a lot of the work that we did," Coole says.
Some students' unions were so well-established they survived the cuts, he adds, picking out SUs in Cornwall, Bradford and Derby colleges, but these are exceptions.
The government's area reviews of FE from 2015 to 2017 were also a "missed opportunity" to restate the importance of student voice and students' unions, he adds, with that topic virtually unmentioned in the resulting recommendations.
It means that prioritisation of students' unions has plummeted, agrees Ben Kinross, who currently works in the NUS charitable branch leading its National Society of Apprentices (more on that soon).
One college he knows used to provide £15,000 a year to its students' union, plus pay for a part-time member of staff – but now only has one apprentice as support.
Others used to fund £5,000 a year, but now offer their SU just £500 a year, adds Kinross. "Really you're just covering some pizzas at a student event."
The nature of youth political activism has also changed, points out Shaw, who worked in the NUS FE team until 2017.
"The idea of collective action and mobilising through your union has been on the downturn for a long time," she says.
Instead, recent youth movements have focused on 'small p political issues' such as racism and other equality movements, rather than 'big P' political issues involving governance.
"Youth movements, like the Black Lives Matter movement, is being driven outside students' unions." By contrast, "so much of the stuff we did at NUS was so policy focused, it didn't lend itself to mass mobilisation in the same way".
Meanwhile, the sheer number of policy issues NUS had to respond to during the austerity era also resulted in "movement fatigue", Shaw adds.
A worthy legacy
It isn't all bleak: the NUS has done great work for FE, points out Larissa Kennedy, the current president, who is stepping down at the end of this month.
A 2015 research report on apprentices called 'Forget Me Not' began the debate on apprentice pay far ahead of the current heated debate.
And another, in 2017, made the case for paid work experience, "which really changed the tone of how work experience is perceived," she nods.
Other instances of great collaboration between FE and HE students also followed. "The level of organising around protests to EMA cuts in 2010 set a really powerful precedent for the strength of FE students in NUS," continues Kennedy (even though EMA was eventually scrapped).
Similar FE student protests around the 2020 A-level marking algorithm were also well supported by the students' union.
Meanwhile, Shane Chowen (now FE Week's editor) paved the way for FE students by running for NUS president as an FE student representative in 2011, and later Toni Pearce and Shakira Martin became presidents from FE, raising the profile of the sector within the union.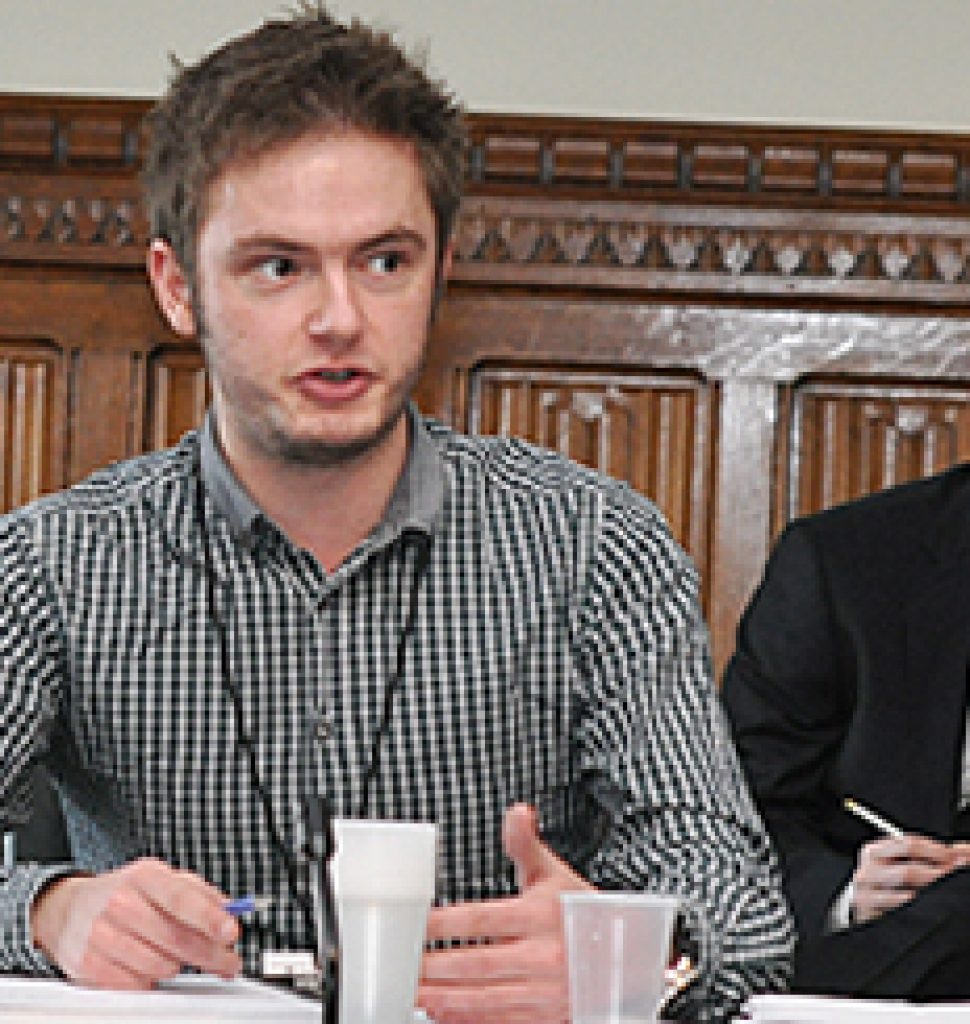 Perhaps most impressive of all, the NUS supported the establishment of the National Society of Apprentices, led by Kinross, in 2010. He says it speaks face-to-face with 2,000 apprentices each year and reaches 10,000 more, bringing their voices and feedback to policymakers.
But since the 2018 restructure, the NUS is just not the same organisation it once was. There are now just seven people on the national executive team: Kennedy, her vice president, a VP for FE, VP for HE and three officers for the nations, plus a small staff team.
Prior to austerity, there were eight people on the FE team alone, points out Kinross.
Looking to the future
So how can FE students be re-engaged on a national scale?
A new model is needed to better suit FE student leaders, says Kirkpatrick, the former NUS vice president for Scotland. The one year "sabbatical" model for student leaders was meant for HE, he says.
"Most university students know they are going to be there for three or four years, but for college students it could just be a year, and they are looking for a job afterwards. It makes less sense to take a year out.
"I would be keener on a part-time student leader model, with full-time staff, and perhaps embedded into an apprenticeship."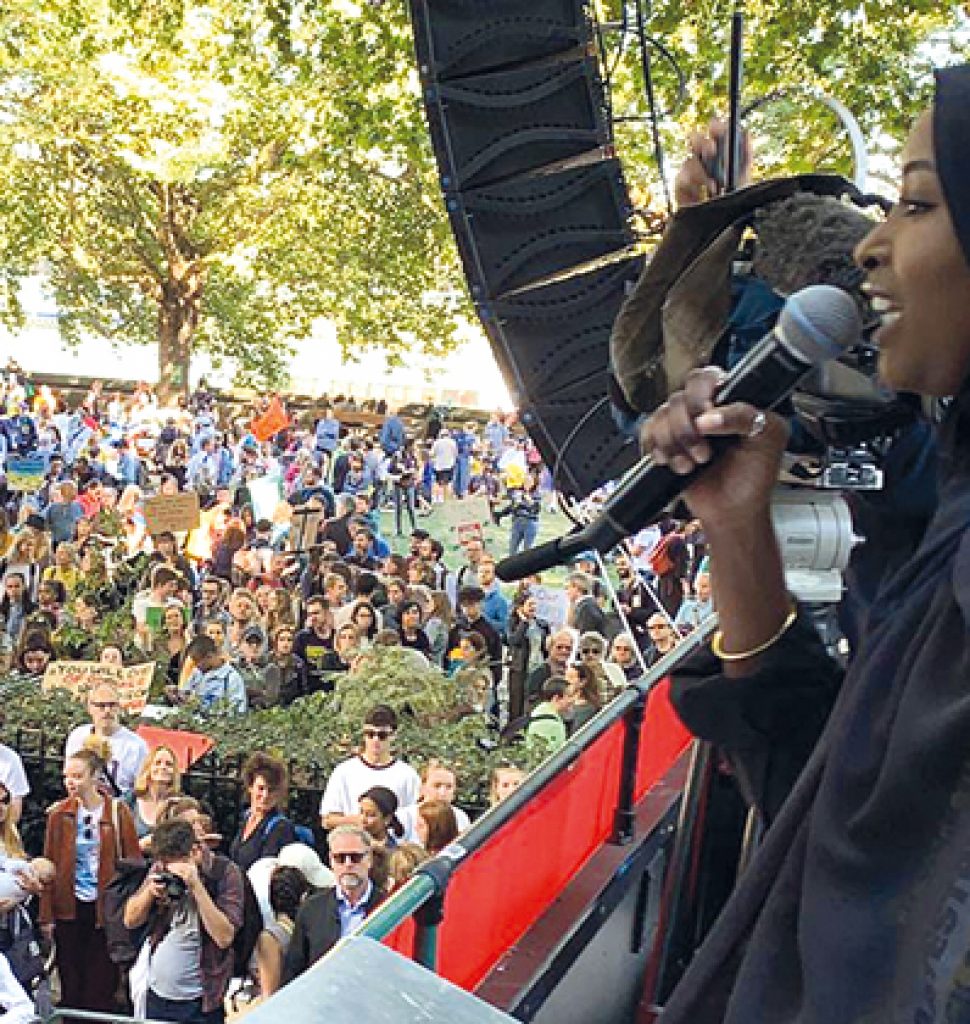 Jim Dickinson, who worked with NUS from 1999 to 2013, says the issue goes even deeper. Ultimately, the FE section of NUS should become its own organisation, focused on vocational student representation, he recommends.
"The problem now is the NUS is broadly on its knees, and it's not in a position where it can be creative. I would separate the two, and have a separate organisation."
Kirkpatrick strongly agrees. "I think that would be a tremendous idea, if you could sort out the funding. At the moment, it's just not working."
Others call for much closer collaboration with other sector organisations such as the AoC, UCU, Learning and Work Institute, WEA and AELP to build a united political front on issues to government. They also ask college principals to strongly consider how much they support student voice.
"Being in a students' union teaches you to be a citizen," concludes Coole. "You'll be dealing with multi-million-pound budgets and it's about thinking about society, not being individualistic. It can be genuinely transformational. It transformed my life."