WorldSkills UK has announced its first ever professional development event, with technical masterclasses, as part of a sector-wide 'Month of Learning' in November.
Run in partnership with the Education and Training Foundation, the virtual 'Developing Excellence in Teaching and Training' will feature interactive workshops and focus on four key strands.
These are equity, diversity and inclusion; 'WorldSkills UK Way: the art of teaching, training and assessment,' live technical masterclasses and "Education 4.0".
WorldSkills UK deputy chief executive Ben Blackledge said: "In creating a skills system which is fit for the future, we now need to ensure that the ambitions to drive up the quality of post-16 education and training to meet employer needs are made a reality."
Which is why the organisation has launched its first national continuing professional development event, "to enable delegates to utilise our global network and international insights to embed innovative ways to develop excellence in training their students and apprentices".
Event will teach staff the 'WorldSkills UK Way'
The equality, diversity and inclusion strand of the event will look at what barriers are faced by students, and how teachers can support them.
'WorldSkills UK Way: the art of teaching, training and assessment' will relate coaching and psychological methods from WorldSkills UK to FE teaching.
The live technical masterclasses will focus on best practice in specific subjects, including construction skills, building information modelling, cyber security, IT networking, and automation.
Education 4.0 will look at emerging technologies and at how technology will shape teaching methods and the future skills needs of industry.
Sector groups join forces for 'Month of Learning'
FE Week will be media partner for the event, which will run between 24 and 25 November, nearly coinciding with the ETF's Society of Education and Training online conference on 2 November and the Association of Colleges' annual conference on 16 and 17 November.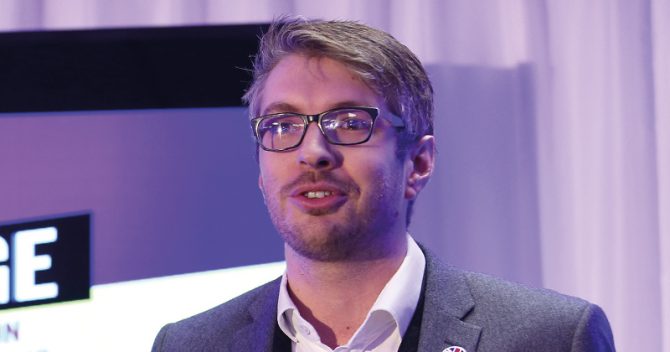 Due to the proximity of events focusing on developing and informing FE and skills staff, WorldSkills has partnered with ETF and AoC to make November the "Month of Learning".
Blackledge said they were "excited" by the partnership, "which we know will deliver great opportunities for the sector to take part in inspirational workshops, talks and networking opportunities".
Event intended to support Skills for Jobs white paper
WorldSkills' event is intended to support the aims of the Department for Education's landmark Skills for Jobs white paper.
Published in January, the white paper dedicated a whole chapter to staff development in the FE and skills sector.
It paid tribute to WorldSkills UK's Centre of Excellence programme, an ongoing three-year pilot funded by awarding body NCFE to place the trainers of UK skills competitors in colleges and independent providers to train up staff.
The paper said the government would encourage "organisations with relevant expertise to provide high-quality and evidence-based training and development for teaching staff in the sector," by supporting initiatives like the Centre of Excellence.
The Skills and Post-16 Education Bill, which followed on from the white paper and is currently being considered in parliament, contained a number of measures concerning initial teacher education as well.
'Developing Excellence in Teaching and Training' is being run in partnership with NCFE, Autodesk, Electude, and Jisc.