The FE Week team attended the first day of the Labour Party Conference in Brighton yesterday. We held a poll on the apprenticeship minimum wage during the day and a fringe event, sponsored by Pearson, in the evening.
There will be plenty of photos and reporting in the next edition of FE Week (September 30), along with the results of the poll, but in the meantime here are a few photo highlights:
The fringe event, The Future of Apprenticeships, was featured on the BBC News at 10, for being "unusual" in that the Skills Minister Matthew Ha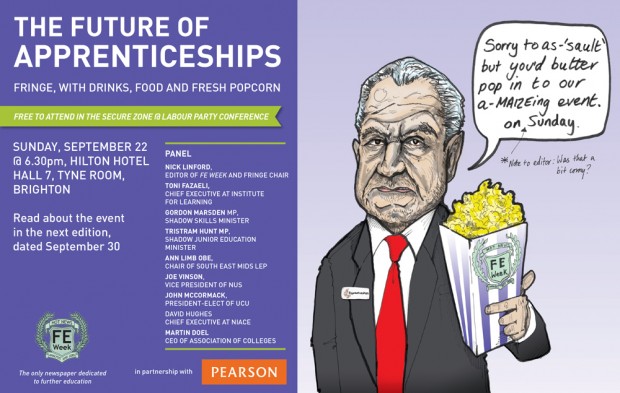 ncock was beamed into the event via Skype.