It can be lonely at the top, admits former principal Neil Bates
People who have headaches but describe them as migraines have probably never suffered from a real migraine. People who sometimes feel a bit down and say that they are depressed have probably never suffered from depressive illness.
My friend Joanne has a migraine on average once a week and it confines her to bed, makes her physically sick and takes nearly two days to feel better. It's really tough for her to take, but she can say she is a migraine sufferer, and sympathy and understanding are properly and rightly dispensed.
But try telling someone that you have a mental illness and see what reaction you get. Moreover if you happen to be a man, try and tell someone you have depression. Heaven forbid you are a man and in a position of leadership and suffer from depression. I guarantee that any disclosure of this shocking and shameful secret will have most people running for the hills. 
In the UK anxiety effects six in every 100 people, and for full-on depression it is three in 100.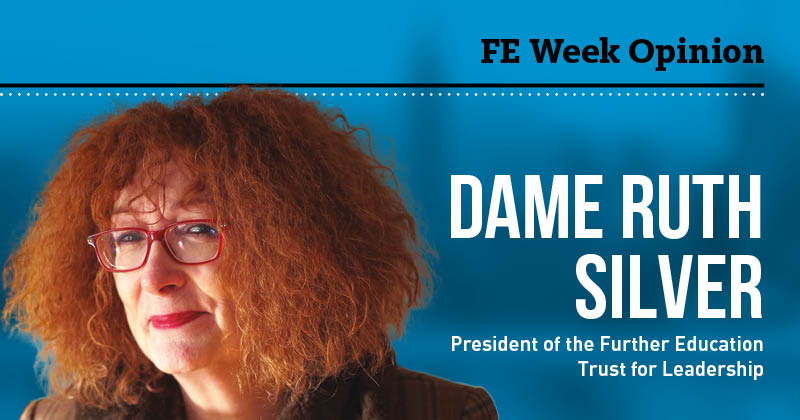 Organisations are becoming much more aware of the mental health issues affecting their workforce. In my own college we have funded a professional counsellor to work with staff. One in four of us will suffer stress or anxiety during our lifetime so it makes sense to make early intervention available to prevent a difficult time from becoming a long-term illness. 
But there is one group of people who suffer in almost total silence. I am talking about men and specifically, men in leadership roles. To bring it even closer to home, I am talking about principals and CEOs in the FE sector.
What are our expectations of these men? We want them to be strong, charismatic, driven, optimistic, successful, and true leaders of people, and most times they are. In contrast, some of these men feel weak, vulnerable, inadequate, lonely, isolated, and above all else, sad. Not a tear-jerking movie kind of sad, but a sadness deep in the gut that cloaks everything in darkness and extinguishes the light. Place those expectations and feelings into a climate of intense pressure with the career life expectancy of your average premiership football manager, and you have an explosive cocktail. 
Heaven forbid you are a man and in a position of leadership and suffer from depression
There is some good news. You can live with depression and continue to be very good at your job. I have suffered from depression for the last 10 years. It comes and goes to some extent depending on what is going on in my life. I was extremely close to my mother who died in November 2013. I got the call from Ofsted on the day before the funeral. All grieving had to be suspended so that I could come back and lead my team. Such are the pressures on FE leaders.
Three months later I crashed and burned and ended up heavily medicated, but still working. And that's my point. The most successful period in my 30-year career has been the last 10 years. Men with depression, who hold that dirty secret, are masters of disguise. People with depression can and do continue to function well. I had two days off work in 10 years. I am pretty sure that to the outside world I was "normal". Suffering from depression is a perfectly manageable illness, but it is made much harder if the individual feels that they have to keep it a secret. That's why we have to change our attitude.
I hope governing bodies will understand that we all have weaknesses and vulnerabilities, I hope chairs will understand that being a principal or CEO is a lonely place at the best of times and most of all, I hope that over time our attitude to mental health will improve. Finally, to the nine FE principals who know first-hand exactly what I am talking about in this article, I would like to say: "you are not on your own – let someone else help you carry the load."
Last week I saw a wonderful quote on a notice board at Tower Hill Station. It summed it up for me: "Don't hide from a storm, learn to dance in the rain."
Neil Bates is a former college principal and chief executive