Past and present FE students brought home more than a fifth of Team GB's medal haul from this year's Olympic and Paralympic Games in Tokyo.
FE Week has looked at the education background of our 189 gold, silver and bronze medal winners at both events and found 40 who went to an FE or sixth-form college.
College's medal winners 'give entire community sense of pride'
The college with by far the most medal winners was Loughborough, which educated six of this year's successful Olympians and Paralympians.
Principal Jo Maher hailed the achievement, saying it "gives the entire community such a sense of pride to see our students and alumni competing on the international stage".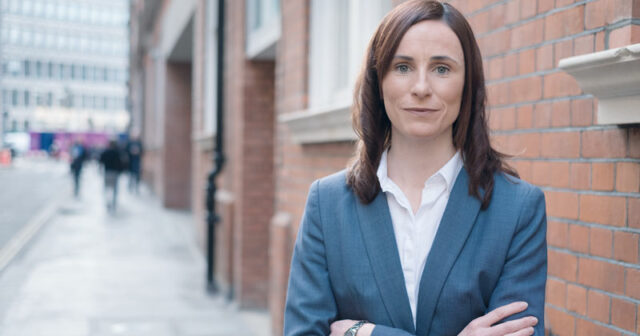 She said it was "crucial for our sector to recognise and celebrate student success".
Paralympic gold medal-winning sprinter Thomas Young (pictured top) went to Loughborough for a level 3 BTEC in sports coaching. Balancing his sporting career with study was "really fun", he said.
The college based his lessons around his training schedule, which meant that he could still be part of the "friendly" environment.
Martyn Rooney, who won a bronze in sprinting at the 2008 Games in Beijing and now oversees Loughborough's athletics academy, said the college offered "an opportunity for students to come to be a full-time athlete at a young age without as much pressure".
The approach is "study first, with sport fitting in around that" and Loughborough's coaches and tutors communicate from the start so that, when a student needs to attend a warm weather training camp, there is a "cohesive relationship" to make it work.
A former Loughborough student himself, Rooney said the situation is now much better than it was for him, as he "didn't have the lifestyle skills to do both properly".
He added: "The college has really been assisting athletes with their routines and scheduling."
College helped medallist 'reignite her interest'
Runshaw College in Lancashire was another big contributor to Team GB's success, with three medal winners across both games: Anna Hopkin won gold in the 4x100m mixed medley relay while Holly Bradshaw took bronze in the pole vault. Olivia Broome was a bronze medal winning powerlifter at the Paralympics.
Head of sport Darren Zoldan said it was particularly good for the college as staff who taught the three were still working there.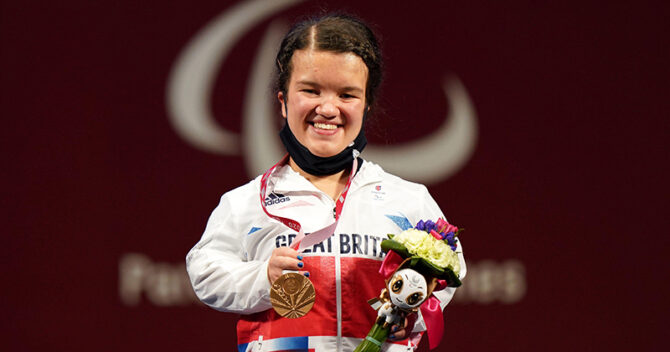 Former A-level pupil Bradshaw and BTEC student Broome both went through the college's gym academy programme for sports without an established competition series.
While the academy does not coach their sport, it does give students access to a strength and conditioning coach.
Hopkin, meanwhile, had begun to drift away from swimming before agreeing to represent Runshaw at the Association of Colleges' national sport championships. Zoldan said this "reignited her interest" and provided a gateway back into competition and eventually the Olympics.
She is now inspiring the next generation of athletes, he explained, as his daughter had been encouraged by her success to push ahead with her own swimming.
'Always have fun and enjoy sports
Olympic Taekwondo bronze medallist Bianca Walkden and Paralympic swimming bronze medal winner Ellie Challis both went to The Manchester College. Deputy principal Christine Kenyon congratulated them on their success.
She said the college was "fully committed to supporting students achieve their aspirational goals, both in terms of the careers they want and their endeavours that take place outside of the college time".
This includes flexible programmes of study which fit around training schedules and ensure delivery "is tailored to support them to achieve their full potential".
Ex-Loughborough student Young had a message for any student aiming for Olympic or Paralympic glory: "Always have fun and, of course, enjoy sports."
He is planning a tour, including to colleges, over the coming months and is directing anyone interested in a visit towards his social media channels.