The FE Commissioner has launched a city-wide review of vocational education in Nottingham which is looking at merging the city's two biggest colleges, FE Week can exclusively reveal.
It follows grade three Ofsted inspection results for both colleges over the last year and the revelation, reported in FE Week on April 20, that New College Nottingham (NCN) plans for a multimillion pound campus revamp had to be saved by £12m funding from the local authority and Skills Funding Agency (SFA).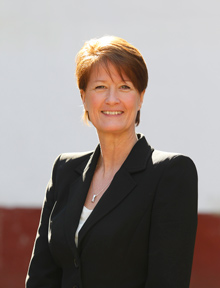 Dawn Whitemore (pictured left), principal of  NCN, and Malcolm Cowgill (pictured below right), principal of Central College Nottingham (CCN), issued a joint statement to their staff on Tuesday (April 28) confirming that Dr David Collins had launched a review focusing on both colleges this week.
It said that the first of four planned meetings, chaired by the FE Commissioner and involving governors from both colleges and both principals, took place on Monday (April 27).
"Prior to this meeting, Dr Collins and his advisors met with key stakeholders in the city and county who articulated their desire for a single FE proposition and therefore were fully supportive of the process," it said.
"Dr Collins articulated the meeting's purpose and the terms of engagement, reiterating that the FE Commissioner's role was one of facilitation, with a clear aim of achieving a single proposition which delivers robust outcomes for Nottingham and Nottinghamshire as a whole.
"The governing bodies of both colleges will be responsible for driving forward the review process while the role of the FE Commissioner and his advisors will be to broker feasible options that are in the best interests of learners and employers."
It said that both colleges had agreed to "participate actively" in the review and "share information and data openly".
A spokesperson for NCN also told FE Week 20 minutes ago: "The review has been on the cards for some time and has been championed by Nottingham City Council who see it as an important aspect of their devolution agenda.
"Both colleges welcome this review and will continue to work in partnership with all key stakeholders throughout the process.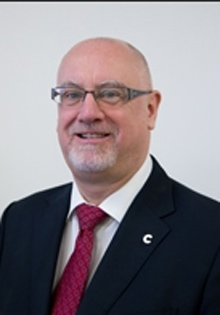 "This process requires both colleges to review their curriculum offer, estates and finances, which means there is much work to be done by all parties before the FE Commissioner presents his final recommendations in July.
"Therefore, this is not the time to speculate on the outcome of the review, but to focus on the task in hand so we can secure a bright future for FE in Nottingham."
It is thought that this is the first is the first time that the FE Commissioner has used his 'area based review' powers, as he normally only investigates single colleges.
Dr Collins was sent in to inspect NCN over financial concerns earlier this year and a Department for Business, Innovation and Skills spokesperson said: "As a part of the intervention process taking place at NCN, the FE Commissioner is overseeing discussions between NCN and CNN, who have agreed to take part in a broader discussion to consider how to provide the best further education offer for local learners and employers."
It comes after CCN received a grade three Ofsted rating in November last year.
The report stated that the college's "managers do not accurately assess the quality of provision in all subject areas and they do not consistently set targets to tackle specific reasons for underperformance".
Also, NCN was rated as grade three by Ofsted following an inspection in May last year.
The report stated that "leadership and management of the different subject areas are not yet consistently good enough to ensure that all learners and apprentices have an equal chance of being successful, irrespective of the subject they choose to learn".
It was further revealed in FE Week on April 20 that NCN plans for a multimillion pound campus revamp had to be saved after the Skills Funding Agency (SFA) and local authority stepped in with £12m of funding.
It had already had a grant of £15m from the SFA for its Basford Hall campus redevelopment, and it is understood that the new deal will bring the funding up to the £27m needed for the work.
It is understood finances at the college, which triggered an inspection from FE Commissioner Dr David Collins in February, had proved a concern for potential bank lenders.
However, a spokesperson for the college, which suffered a loss of £2.4m last academic year, said at the time that this would allow it to open the revamped campus on time this September following a £5m loan from Nottingham City Council and, FE Week understands, a £5m SFA grant and exceptional financial support of £2m.
The new campus will accommodate 4,500 construction, science, engineering and technology students a year.
Financial issues at the college, which is looking to shed around 80 posts, mean it has also been forced to put its contribution to a £60m city-wide skills hub on hold — although it remains involved with a scheme steering group. "We are working together with Central College Nottingham and other partners on the Skills Hub development," said Ms Whitemore.
A Nottingham City Council spokesperson confirmed that the council was involved with the city-wide review .
The SFA and Association of Colleges declined to comment.