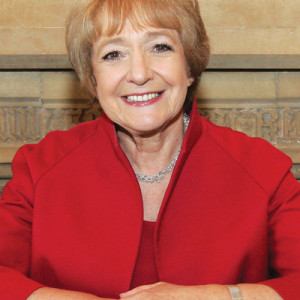 The Department for Education (DfE) has "failed" to manage providers operating its traineeship programme, a senior MP has claimed.
Public Accounts Committee (PAC) chair Margaret Hodge (pictured) made the comments in response to a report from the National Audit Office (NAO), which showed that just 200 out of 459 eligible training providers who said they would deliver traineeships had recorded starts as of June this year.
The report also raised concerns that proposals to make employers pay for up to a third of the costs of training and assessment of apprentices aged 16 to 18 could lead to a further fall in the number of starts in that age group — already down from 129,900 in 2011/12 to 114,500 in 2012/13.
It comes as a government impact assessment, out on Thursday (September 4), conceded that the funding reforms could affect 16 to 18-year-old apprentice numbers differently to older learners, and said the situation would be "monitored".
Mrs Hodge said the DfE needed to do more for young people considered to be not in education, employment or training (Neet).
She said: "These young people have not been helped by the Department's failure to manage its providers — with only 200 out of 459 eligible training providers actually delivering the traineeships they promised."
Association of Employment and Learning Providers chief executive Stewart Segal welcomed Ms Hodge's comments, and the light shed on poor traineeship take-up by the NAO report.
He said: "The recognition by the NAO and Mrs Hodge for the need to grow the traineeships programme is welcome. We have consistently said that we should open up the programme to all providers that can evidence quality delivery."
Association of Colleges chief executive Martin Doel said: "FE and sixth form colleges have worked hard to ensure young people stay in education or training.
"However, in the next few months, Education Secretary Nicky Morgan has some tough decisions to make about the funding her department provides to educate and train 16 to 18-year-olds.
"Further government reductions, exacerbating those already handed out, could result in less course choice for students and the achievements of the past few years being at risk."
A DfE spokesperson said: "The report from the NAO recognises the success of the apprenticeships programme, and that it is value for money.
"As part of our reforms we also want to give employers control over the funding for apprenticeship training. This will help them choose the most effective work preparation for their employees, working directly with providers. We have published details of the funding model that we are trialling for starts based on new employer-designed standards in 2014/15."
A PAC inquiry into 16 to 18 participation in education is due to begin on November 3, and the education select committee is due to look at apprenticeships and traineeships in the autumn.