The new minister for apprenticeships and skills is Anne Milton, MP for Guildford, FE Week can exclusively reveal.
The Department for Education are expected to confirm the appointment tomorrow, but FE Week understands she is already meeting with key FE sector officials.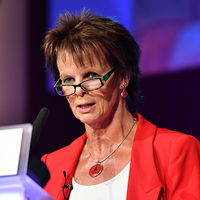 According to the DfE website, Anne Milton "was appointed to the Health Select Committee, serving until December 2006, following her appointment as Shadow Minister for Tourism. In summer 2007 David Cameron appointed her Shadow Minister for Health. Between 2010 and 2012 she served as a Parliamentary Under-Secretary of State (Public Health), Department of Health and was appointed a Government Whip in 2012."
The ministerial post became vacant after Robert Halfon was sacked yesterday, as exclusively reported by FE Week.
Mark Dawe, chief executive of the Association of Employment and Learning Providers, said: "We're delighted that we have a new skills minister who has taken a close interest in the future for young people in her own constituency and we welcome her to her new post.
"The minister will appreciate from a local perspective how vital it is that the reforms work well for smaller businesses as well as Guildford's large employers that wish to offer young people apprenticeships and so we will be asking her to make the non-levy funding allocations her highest immediate priority.
"We will also ask her to involve providers in the earliest stages of the design of the proposed new National Retraining Scheme.  The expertise and experience of AELP members with their employer links could make a major difference in ensuring that the programme gets off to a successful start."