The University and College Union (UCU) has called on Cornwall College Group principal Amarjit Basi to take a pay cut to show solidarity with up to 60 staff set to lose their jobs through cutbacks.
And a college spokesperson told FE Week this morning that it has not ruled out this suggestion as negotiations progress with UCU officials.
It comes after the college confirmed to FE Week that it is looking at cutting up to 60 jobs "as part of reductions to back office and management to reduce our cost base, as well as some teaching posts, which are affected due to reduced recruitment on some courses".
UCU regional official, Philippa Davey, explained that this announcement provoked it into requesting that Mr Basi should re-assess his own salary.
She said: "Our proposal was that the principal considers a pay cut. It was one of several put forward by the union in response to yet another new round of redundancies at Cornwall College.
"This latest announcement that up to 60 staff are at risk comes on top of three rounds of redundancies in the past 12 months. There have been ongoing redundancies for the past seven years.
"Meanwhile the principal received a total salary package of £229,000 in 2014/15, which was up from £210,000 the previous year – a 9 per cent pay rise.
"We believe if he were to take a modest pay cut that would send out a strongly supportive signal to staff that everyone is in this together."
FE Week asked the college how Mr Basi planned to respond to the UCU's suggestion.
A spokesperson replied: "We are currently in consultation with the unions and no proposals are off the table."
He added: "The cost of our top 20 managers has reduced by 29 per cent since 2013.
"The principal's salary has not changed while in post — the (UCU and SFA) 2013/14 figures represent 11 months in post (but) 2014/15 is a full year."
The spokesperson also explained that a consultation had been launched with staff to find the "necessary savings", and staff affected would be offered voluntary redundancy, redeployment, retraining or retirement.
"All affected employees will be offered guidance and support," he said.
The college group struggled with a £9.1m deficit for 2014/15.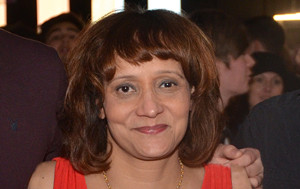 The dispute between the UCU and Cornwall College comes after FE Week previously reported that North East Surrey College of Technology (Nescot) principal Sunaina Mann earned a salary of £363,000 in 2015, making her by far the highest earning college principal in the country.
FE Week then exclusively revealed on May 19 that her husband that her husband, Jaswinder Singh Mann, was also employed as a consultant by Nescot to work on its controversial partnership in Saudi Arabia, the Jeddah Female College.
He was paid almost £200,000 in a contract that was not declared to college governors for 18 months.
A spokesperson for the college declined to confirm or deny whether the college failed to adhere to their procurement policy.
But in a statement, Ms Mann said that "robust governance arrangements" had "removed any conflict of interest" from the college's arrangement with her husband.
A spokesperson for the Skills Funding Agency then told FE Week that it had requested "a report on the issue that has come to light, how it arose and what action Nescot are proposing to take".