Multiple training providers have attempted to poach staff and apprentices from the now-defunct Aspire Achieve Advance using underhand tactics – and have been warned their own funding could be withdrawn because of it.
Apprenticeship giant 3aaa was put into compulsory liquidation last week after it ceased trading on October 11 when the government pulled its skills contracts following a second investigation into success-rate inflation.
The scandal, which has since been reported to the police, put 500 people out of work and left up to 4,500 apprentices without a training provider.
We're considering whether we stop a small number of providers from delivering because of the action they're taking
Many of the company's top former seniors have already found themselves new employment at other training providers.
However, an FE Week investigation has found that some of their new employers have since been "misrepresenting their position" to others affected by the 3aaa collapse, in an effort to recruit them.
Tactics include alleged false claims that the Education and Skills Funding Agency and 3aaa have asked the providers to take on hundreds of people affected.
Questions have been raised about how these providers were able to obtain private email addresses of staff, apprentices and employers – leading to concerns that general data protection regulation laws have been breached.
There is said to be £17 million of on-programme payments due for apprentices affected – a huge prize for anyone that can win transfers.
Keith Smith, the ESFA's director of apprenticeships, told the Association of Employment and Learning Providers conference this week that he is aware of questionable actions by some providers in the wake of the 3aaa collapse and warned them that there could be severe ramifications.
"We've had a few providers who've been misrepresenting their position," he said.
"Now, I have to say to those providers, when you do that, you're putting your own position at risk. And we're considering whether we stop a small number of providers from delivering because of the action they're taking in relation to this example.
"There's no place for people to come in and misrepresent to people who are feeling very vulnerable at this stage, employers and apprentices."
Mark Dawe, chief executive of the AELP, added: "One thing I want to make clear – when we hear from the ESFA that providers are telling employers they are officially appointed by the ESFA to take on 3aaa learners, when no such thing has happened – lies in other words – I couldn't agree more with Keith Smith. Those providers need the book thrown at them."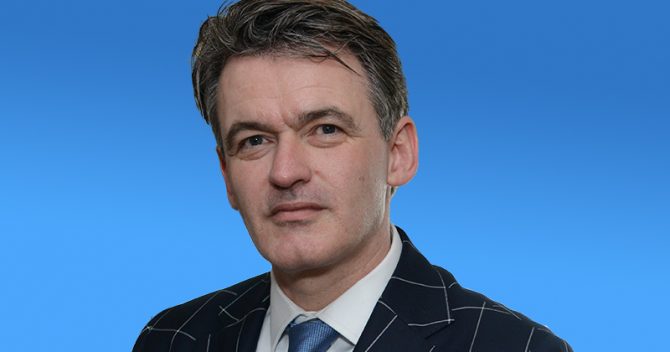 Babington is a large provider with ESFA contracts worth more than £16 million in 2017/18. It has taken on 3aaa's former operations director.
This person was part of a group of around 40 affected 3aaa staff that was kept on and paid by the ESFA until the end of October to help with the transfer of apprentices.
Babington told FE Week it was ready to take on a "few hundred learners" from the collapsed company, but would not comment on how many affected staff would be joining.
An email, seen by FE Week, from the provider to one former 3aaa employee who claims to have had no intention of joining the company, states that Babington is "delighted to be able to offer you a position".
The recipient, who did not want to be named, is concerned about how Babington got hold of their personal contact details.
Babington said it takes its obligations under GDPR "very seriously" and it was "unaware of any specific breach regarding communications to former 3aaa learners or employers".
Geason Training has meanwhile taken on 3aaa's former quality director.
It is understood that the provider, which has never been inspected by Ofsted or had its own ESFA contract, is trying to recruit around 40 other former 3aaa staff.
One concerned senior FE executive, who did not want to be named, said: "We have supported over 30 non-levy employers who had apprentices with 3aaa. What has happened subsequently has been astonishing. Within days, these employers had taken calls and emails from their former 3aaa assessor stating that they will be transferring the apprentice to Geason.
"Some emails included a second email to be forwarded to the apprentice themselves and the apprentice was even named. The speed with which the plan was executed could only have happened if the provider had access to 3aaa learner-and-employer data."
Geason's director, Robert Kilpatrick, said: "Geason Training's focus has been ensuring that [3aaa] apprentices are able to continue their programmes with as little disruption as possible and that the loss of employees who are highly knowledgeable and experienced in the industry is avoided.
It's a criminal offence to obtain or share personal information without the consent of the controller
"Geason has been liaising with ESFA since the liquidation of 3aaa to ensure that we are doing all we can to support this."
He would not comment on how his company obtained employer and apprentice personal information.
Estio Training, a provider that received its first direct apprenticeships contract last year, which totalled £1.7 million, has taken on 3aaa's sales director.
It has offered to backdate pay for any 3aaa staff to the start of October if they join the company. Lee Meadows, the provider's commercial director, told FE Week they were looking to recruit around 30 staff and 300 apprentices.
One email, attempting to poach a former 3aaa apprentice, said: "3aaa have reached out to us at Estio to help out with the transfer of nearly 4,500 apprentices on to new courses and they have asked us to contact you regarding your current course.
"Estio are offering the same digital marketer course as 3aaa and we can transfer you over to us let you continue your apprenticeship where you left off with 3aaa."
Estio would not respond to repeated requests for comment about this email.
FE Week understands letters have been sent to some providers from the ESFA telling them to stop misrepresenting themselves. The agency did not deny this.
A spokesperson for the Information Commissioner's Office said: "It's a criminal offence under Section 170 of the Data Protection Act 2018 to obtain or share personal information without the consent of the controller."