A whistleblower reported the £20 million Brooklands College subcontracting scandal to the Education and Skills Funding Agency in 2017 but no action was taken until FE Week exposed it nearly two years later.
Former chancellor Philip Hammond, who is the MP for the constituency the college is based in, said the revelation was "very concerning" while shadow skills minister Gordon Marsden has demanded an "urgent" independent investigation into this lack of oversight.
It comes as the owner of the subcontracting firm involved, SCL Security Ltd, has broken his silence and claimed the college was "made aware" that he would pay employers a "finder's fee" for apprentices, which would ultimately pay their wages and is strictly against the Education and Skills Funding Agency's funding rules.
"I am very concerned about the situation"
FE Week has seen evidence that a former employee of the recruitment firm involved in the investigation, which was subject to an FE Week exposé in 2016 – Workforce Staffing Ltd (formerly e-Response) – blew the whistle about its relationship with SCL Security and Brooklands College in early 2017.
A senior auditor at the ESFA was handed the information but seemingly chose to ignore it. Millions of pounds of public money continued to go into the hands of SCL Security through its subcontracting arrangement with Brooklands College as a result.
The agency did not launch the investigation, which has involved three separate audit firms, until FE Week reported in November 2018 that the subcontractor was working with Workforce and no evidence could be found that the courses were advertised, who the apprentices at SCL Security were, or where it trained them.
Speaking on the record to this newspaper for the first time since the scandal came to light, Andrew Merritt, the owner of SCL Security, appeared to be in the dark about the ESFA's investigation other than meeting an agency worker around a month ago.
He admitted that he paid Workforce Staffing Ltd a "finder's fee" each month that the apprentice was on programme and didn't see anything wrong with this, although admitted he was not aware of any other providers doing the same.
And he claimed that Brooklands College was aware of the payments to employers, but never challenged it.
"Staff at Brooklands College were aware we made finder's fees payments to employers who recruited their own apprentices and it has never been raised as being anything other than above board," Merritt said.
Asked about this, the college said it was "unable to comment on ongoing ESFA investigations" and it would be "inappropriate to go into any detail publicly at this time".
One of the employers paid "finder's fees" was Workforce, which recruited 16-18 year-olds who attended training facilities branded as SCL Security, but on Workforce premises.
Merritt refused to say how much these fees were or which other employers he worked with but did not deny the fees could have been used to pay wages.
The hundreds of apprentices trained by SCL Security were all aged 16 to 18 studying IT apprenticeships worth around £20,000 each in public funding. There is no employer fee for 16 to 18 year-olds and in addition to the "finder's fee" some employers may have been eligible for a government incentive payment.
FE Week reported last week that the ESFA has now demanded a clawback of around £20 million from Brooklands, which threatens the college's solvency.
Hammond, who resigned as chancellor to the Treasury in July, told FE Week: "I am very concerned about the situation. I am visiting the college next week to meet with the interim chief executive and principal."
Marsden said: "It is extremely concerning to hear that despite a reported credible tip-off in early 2017, ESFA and the DfE seemingly didn't follow up on it.
"That is why I will be writing to the Secretary of State demanding an urgent independent investigation into the lack of oversight from the department and how this activity was allowed to continue for over two years."
Workforce is headed up by two brothers, Paul and Joe Alekna.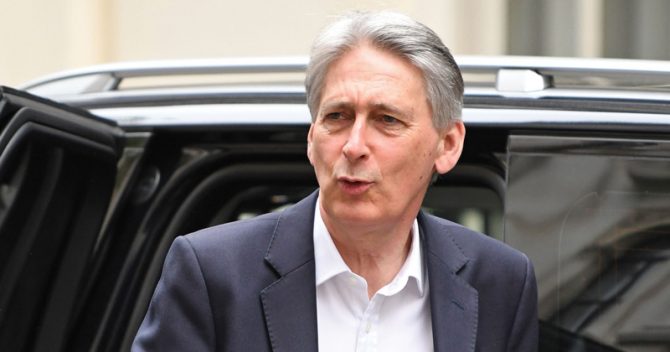 An FE Week investigation three years ago found they switched the ownership of a successful provider they ran from one parent company – eResponse – to another, before transferring out £6 million, liquidating it and leaving learners and creditors on the hook for millions of pounds.
Meanwhile, the brothers continued to run another provider called Options 2 Workplace. But when FE Week exposed the situation the ESFA cancelled its contract.
Workforce has recently been caught up in what has been described as the UK's biggest ever modern slavery investigation (see below).
Asked about the Brooklands scandal, Workforce claimed it was not part of the ESFA's investigation but does not deny their relationship with SCL Security.
"No part of Workforce Staffing or any other company within our group is responsible for government funded training," a statement from the firm said.
"We do not operate as subcontractors and nor are we involved in any delivery or administration.
"As a recruitment business, and with no affiliation to the training industry we are not part of, or supporting any investigation with the ESFA.
"The sole focus of every single employee at Workforce is the sourcing, screening and selection of applicants for the many hundreds of employers we proudly represent across the Midlands."
Since FE Week first exposed the scandal the DfE has repeatedly refused to comment.
Judge branded Workforce bosses 'gullible' in landmark human trafficking case
This month, e-Response, now named Workforce Staffing Ltd, featured in a BBC Panorama programme called The Hunt for Britain's Slave Gangs.
The bosses of the recruitment firm involved in the Brooklands College subcontracting scandal were described as "gullible" by a judge after she convicted one their former employees for human trafficking.
Julianna Chodakowicz worked at Workforce until November 2015.
She was sentenced to five years in jail for her part in a Polish slavery ring on 5 July 2019. The case was described by Judge Mary Stacey as "the largest conspiracy of its type ever known".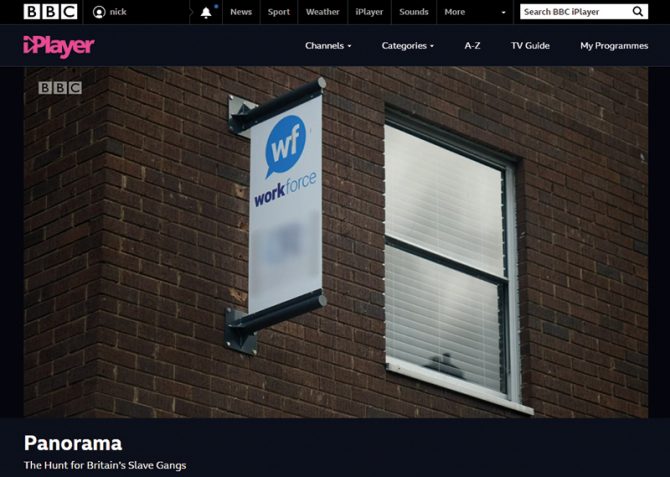 The gang trafficked up to 400 homeless people, ex-prisoners and alcoholics from Poland to the West Midlands, forcing them to work for anything from £100 to just £20 per week and live in "squalid and overcrowded" properties.
They relied on Chodakowicz as an "insider" at Workforce who signed-up dozens of the victims for work.
She was being paid £100 for each job she gave to slavery victims and a weekly payment of £20 from each of their wages by her gang partner. She denied being involved in the conspiracy after her arrest, but phone records and text messages seized by police discredited her account.
The judge at Birmingham Crown Court sentenced five people to a combined total of 35 years, a record for a human trafficking case.
When approached by FE Week about the case Workforce claimed that its "systems played a key role in helping the case against the ringleaders and our databases and stringent registration processes have since helped to thwart other instances of trafficking".
Joe Alekna, the firm's managing director, also shared an email from the West Midlands Police that thanked the owners for their help and said they had been "instrumental in obtaining the information we needed to put the matter to court and it was very much appreciated".
However, the Judge said Chodakowicz was often "praised as a high performer" by her "gullible" bosses at Workforce for her stand-out recruitment performance, believing she had been able to recruit 20 or more workers at a time from her "wide social network" and "clever marketing skills".
Chodakowicz advised the other conspirators on how to train the slaves on what to say and how to behave at work to avoid the conspiracies coming to light.
The court heard how she altered bank account details to deprive the workers of their wages and even stopped genuine job seekers from being registered so as to ensure there were sufficient vacancies for the trafficked victims.
Workforce describes itself on its website as an "award-winning recruitment, staffing and Workforce Solutions specialist".
It is a member of the Recruitment and Employment Confederation as well as Gangmasters Licencing Authority and the Association of Labour Providers.
A spokesperson for the Recruitment and Employment Confederation said Workforce is "bound by our Code of Professional Practice" and if "we suspect that Workforce Staffing Ltd are in breach of the Code we will conduct an investigation under our complaints and disciplinary procedures".
A spokesperson for the Gangmasters and Labour Abuse Authority said it would "not comment on individual licence holders unless they had their licence suspended or revoked".
The Association of Labour Providers confirmed that Workforce is one of its members but did not comment on the human trafficking case.