As entries open for this year's Festival of Learning awards, we hear from the winner of the 2016 Patron's Award, Emily Hicks, on how she came to be nominated.
As a primary carer for her bipolar mum since the age of 11, and struggling with confidence-sapping dyslexia, Emily Hicks was not set fair for an easy path through her education.
But while she feels her secondary school essentially saw her as an also-ran, her experience of York College would be totally different.
Since she left school at 16 with just three GCSEs, the 27-year-old has since managed to gain a degree and a job in her dream career.
"Everything's been worthwhile," she says, yet "if you'd asked me when I was 16 about university, I probably would've just laughed. It was never an option."
Emily was in the final year of Hob Moor Primary School in York when her mum Sue's bipolar disorder became so severe that she needed extra help at home.
With her parents separated – although a step-dad, Andy, later came on the scene – and just one younger sister, Beth, it fell to Emily to shoulder much of the responsibility of looking after her mum.
It was a lot for a "frustrated, upset little girl" to take on at such a young age
It was a lot for a "frustrated, upset little girl" to take on at such a young age, especially as she didn't understand what bipolar was.
Because of the variable way in which bipolar disorder presents – oscillating between highs and lows – the support Emily needed to give her mum also varied.
During the lows, Emily could find herself giving "emotional support, prompts, reminders of things she needed to do" along with more practical help such as shopping and cooking meals.
At other times, Emily would have to cope with her mum "not sleeping, causing disturbance at night because she was putting music on". Inevitably the stress spilled over into her behaviour at school.
She became disruptive in lessons, "not listening, not being very well-behaved; being very tired" and failing to hand in homework or perform well academically.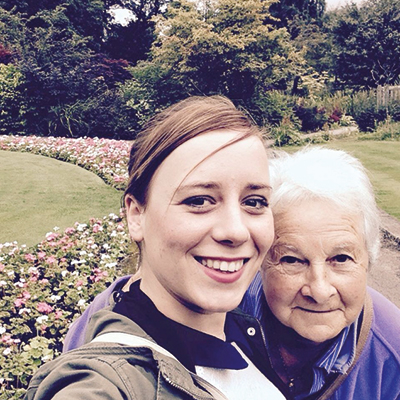 On top of this, Emily had been diagnosed with dyslexia at the age of seven, which affected her ability to read and write.
When it came to her GCSEs, her secondary, Lowfield School, put her in for only three subjects – because, she says, the school didn't want her to bring down its overall results.
She says: "Looking back now as an adult, I think it's shocking, but back then they just didn't put me in for it, because they knew I was going to fail."
With her schoolwork taking up only two and a half days a week, she spent the rest of her time on a work placement at a local childcare centre.
The experience led Emily to want a career in childcare, and after her GCSEs, she moved on to York College to take level one and two qualifications in her chosen subject.
The college was more supportive of her situation than her school, although she still struggled at times. One incident springs to mind, in which stress and lack of sleep led her to overreact to a rude comment from a classmate.
"I flipped," Emily says. "I flung a chair, and really went quite mad. I got into serious trouble for that."
Despite the seriousness of the incident, she was allowed to stay on at the college, on the condition that she attend counselling once a week.
After finishing at college, Emily's next step was a level three childcare apprenticeship, working at a local children's nursery.
But a desire to earn more and to push herself further led her to return to York College in 2010, for an access diploma in social care and guidance.
While studying full-time for the diploma, Emily was still taking care of her mum – yet she also managed to find time to volunteer at York Carers' Centre.
At university, Emily was forced to confront some of the confidence issues relating to her dyslexia that she'd struggled with all her life
She helped run sessions for young carers at the centre, which she describes as "a glorified youth club" for young people to get together for support and to have fun.
Her decision to volunteer at the carers' centre was the result of a placement during her diploma, although she herself had received support when she was younger.
"They gave a lot to me when I was a child, so I felt like I needed to give something back," she says.
Then in 2011, she was accepted to a degree course in social work at Manchester Metropolitan University – a moment she describes as "one of highlights of my life".
That she was able to go to university was due in no small part to her step-dad Andy, who gave up his job to take care of Sue.
While at university she received one-to-one support for her dyslexia – one hour every week, which helped her make progress in areas she struggled with.
Her support worker "went back to the basics of what really should've happened at school" – such as learning how to use commas and full-stops.
It was also during her time at university that Emily was forced to confront some of the confidence issues relating to her dyslexia that she'd struggled with all her life.
During her work placement, for example, she was asked to send text messages on behalf of the carers' centre.
"I was worried I wasn't going to spell it right and I was really, really nervous – I felt physically sick. But I did it," she says.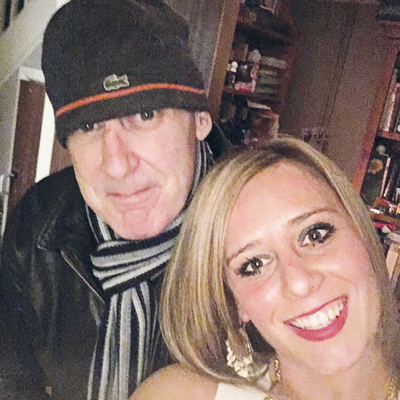 So when the replies started to come back and "nothing seemed wrong", it boosted her confidence.
While completing her studies in Manchester, her mum's health took a turn for the worse – which forced her to commute from York in her final year, rather than live near the university.
Her determination, commitment and desire to learn helped her through what she describes as "a nightmare" final year, and in 2014 she achieved her goal of graduating with a 2.1.
It was around the time Emily started university that she first made contact with NIACE, the Learning and Work Institute's predecessor organisation, after one of her tutors on the diploma course at York College nominated her for a Festival of Learning award.
Although she didn't win on that occasion, it began a relationship with the institute that she says has "built my confidence up so much".
As well as enabling her to speak about her experiences in front of politicians – and even Princess Anne, the LWI's royal patron – she also received valuable career support, such as checking job applications before she sends them.
"A stupid spelling mistake just makes you look lazy, if they don't know you're dyslexic," she says.
It was thanks to this help that, in April 2016, she was able to secure her current job as activities coordinator at the York Carers' Centre.
And in September she was recognised by the Festival of Learning.
The recipient of the Patron's Award – given each year to someone who has made a particularly special commitment to learning – is chosen by Princess Anne from a shortlist of award nominees.
Receiving the award was "the best thing that's ever happened to me", Emily says.
"It shows me that the tears, and the confusion and the upset – everything's been worthwhile. I've proved a point to myself."
It's a personal thing
What music do you like to listen to?
Music would definitely be Coldplay. I absolutely love them. My favourite song is Yellow, but I love them all. I went to see Coldplay last year, at Wembley stadium, and it was fantastic.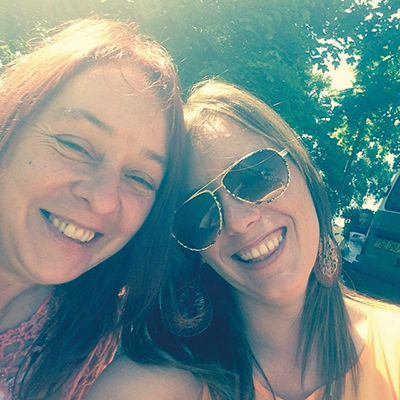 Who do you most admire, living or dead, and why?
I think it's probably my mum. Even though she's gone through a lot, she still gets up and smiles. She's not really had the best life, but she still gets on with it. The main reason I'm so passionate about everything is because of my mum.
Who do you turn to in times of crisis?
My sister, or my best friend Danielle. She gives me advice on absolutely everything – although I probably use both of them just as much. It could be minimal things from, I don't know what to wear tonight or should I dye my hair? Or it could be massive things like, I'm really feeling quite stressed at work and I'm upset and what should I do about it. And if I'm upset about mum, just having a chat about that.
What are your three most treasured possessions and why?
My car – not that it's a decent one, it just gets me from A to B and it gives me independence. My hair straighteners. And a photo of my granddad and my step dad Andy, as they've both passed away.
Is life a comedy or tragedy?
Comedy. Because if you think it's a tragedy then…I think you have to laugh at even the most awful things. I think with my life it would be hard if I did think it was a tragedy, I would just be seriously down. You've just got to make light of a bad situation.
What are the Festival of Learning Awards?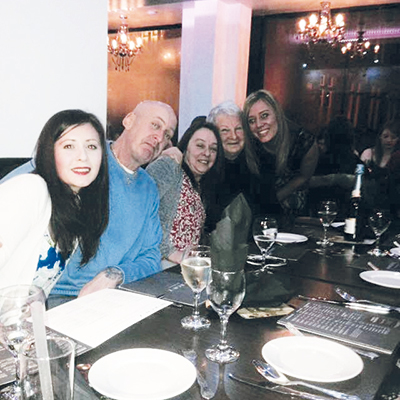 The Festival of Learning Awards, run by the Learning and Work Institute, are designed to showcase the wide-ranging impact that learning has on individuals, families, communities and employers.
They form a central part of the Festival of Learning, formerly known as Adult Learners' Week, which aims to celebrate and engage more adults in learning.
Nominations can be in one of four categories: individual, tutor, employer, and project/provision.
The judges are looking for individuals who've transformed their lives through learning, tutors whose dedication and passion has helped their adult learners change their lives for the better, employers that have used learning to develop the skills of their workforce, and projects that have had a positive impact on communities.
Award winners are chosen from across the nominated categories and include Young Adult Learner, Learning for Work, Social Impact, Outstanding Individual, Patron's and President's awards.
The deadline for submitting nominations to the 2017 awards is March 31, with the winners presented with their awards at a ceremony in London in September.