Sitting before me in smart suit and tie, Bill Watkin, the chief executive of the Sixth Form Colleges' Association chief executive looks the epitome of respectability.
But that wasn't always the case for this self-confessed former troublemaker, who rebelled at school during a largely unhappy stint as a boarder.
Watkin recalls one incident when, egged on by a friend, he set off a banger in his school's cavernous dining room – which, thanks to "the widest unsupported dome of any building in the country at the time" tended to amplify noise.
"So I lit it and rolled it a few tables away from me, and it went off. The huge noise was followed by this deathly silence and a plume of smoke going up to the ceiling," he says, smiling at the memory.
Watkin, born in 1958 in Middlesbrough, was just seven when he was packed off to boarding school, where his older brother John was already a pupil.
He describes being taken to Paddington Station by his parents, who "put me on the train and gave the trunk to the porter and waved goodbye – and that was it. I was sent off to a boarding school in Shropshire and didn't see my parents for quite a long time after that."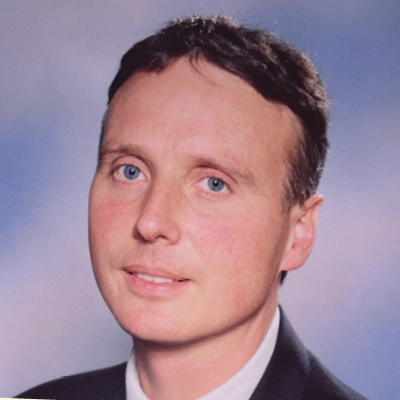 It was a strict school, where "corporal punishment was a regular thing" and by the sounds of things, neither boy enjoyed it.
"We used to have these dreadful end-of-holiday scenes where we knew it was about time to be packed off to school again and we'd be wailing about how awful it was and not wanting to go back," he says.
Although he "got through it absolutely fine" in the end, the experience clearly had a lasting effect.
"As a concept it's not a good one. It's not something that I would ever, ever consider doing to myself or to anybody else," he acknowledges.
Despite his mischief-making tendencies, Watkin managed to knuckle down and pass both his O-levels and A-levels. At the same time, his future career began to take shape.
Around the age of 15, he'd started doing some holiday work coaching people in French – a subject that came easily to him – and realised he really enjoyed it.
"So I decided at about the age of 16 that I was going to be a teacher, and I was going to be a teacher of French," he says.
After a gap year working as a teaching assistant, Watkin headed off to study French at Bristol University. His time there included a year abroad in France, where he taught English to 14- to 18-year-olds in a small town near the Swiss and German borders.
It was during Watkin's teacher training, which he began a year after finishing his studies, that his professional life "took a very definite course", with a work experience placement in a school in a deprived area of Bristol, serving a "very disadvantaged community".
"I found my metier, my niche, there," he says.
I found my metier, my niche, there
Watkin says he was inspired by the school's head of modern languages, Richard Eon, who taught him how to teach French to pupils "for whom the relevance wasn't always immediately obvious".
This stood him in good stead for his first job as a fully qualified teacher, at Rock Hills School in south London, which served a "difficult group of students".
He describes an incident involving a girl coming into class with her arm covered in "badly put on bandages". On closer inspection, it transpired there was a sharpened screwdriver tucked into the bandages, which she was planning to use later in the day.
The job was so challenging that he came close to quitting after less than a year, until a supportive colleague told him, "Bill, if you can cope with this, you can cope with anything."
Despite these challenges, Watkin went to great lengths to engage the pupils in their education.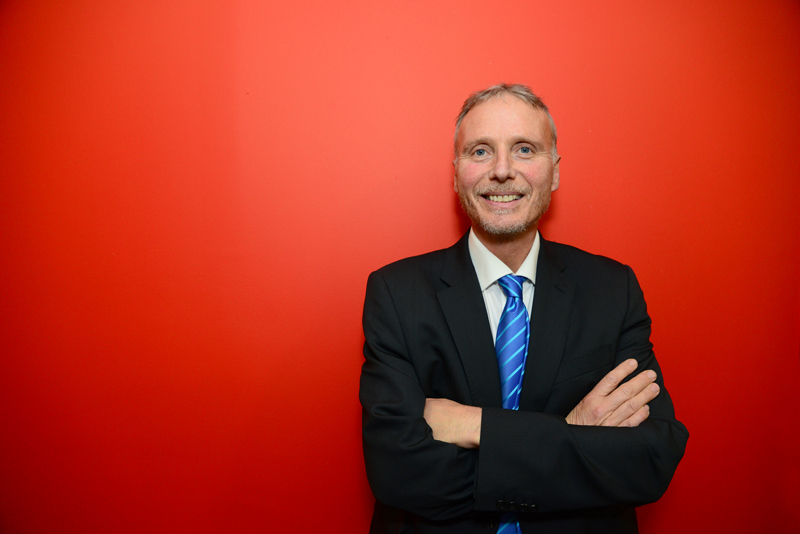 "Relationships with the young people were at the heart of everything," he says.
He was involved in careers advice, sports clubs and a number of extra-curricular activities – which included writing, directing and appearing in a staff pantomime every Christmas, as well as dressing up as Michael Jackson.
"It was all about trying to make their experience of schooling very positive, a lot of fun, and I always believed that learning would happen best when young people were happy to be there," he says.
After three years in this job, the school closed down and Watkin was redeployed to another school.
I always believed that learning would happen best when young people were happy to be there
There followed a series of roles teaching modern languages, including a stint at St John Rigby School in Bromley – at a time when the school's headteacher, Colleen McCabe, was secretly embezzling huge sums of money.
She was convicted of theft and deception in July 2003 and the case was later turned into a BBC docu-drama starring Pauline Quirke, called The Thieving Headmistress.
When I ask Watkin if he knew what was going on, he recalls that he and the other staff accepted McCabe's claims about lack of money – for example, that the school couldn't afford to fix the broken boiler, or to pay for cleaners – because they had no way of knowing otherwise.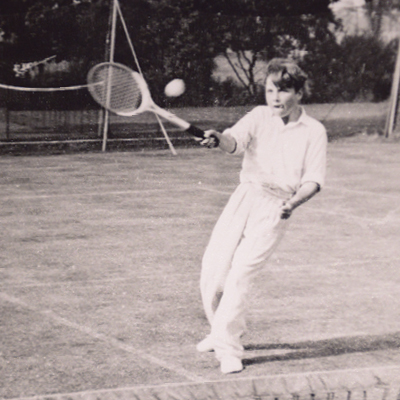 It was during Watkin's next position, as vice-principal at Leigh City Technology College, that he made the move from teaching to management.
This led to 10 years at the education organisation SSAT (then the Specialist Schools and Academies Trust, now relaunched as the Schools, Students and Teachers network) where he was heavily involved in the early days of the academy programme.
Watkin is evangelical about the transformative power of those early academies, which he says were "able to make a real difference to the lives of the young people they were teaching".
"I met lots of young people who were disengaged from schooling. Persistent absenteeism was a problem, and on subsequent visits I would go back to an academy and see happy, healthy, productive environments," he says.
This focus on academies was good preparation for his current role heading up the Sixth Form Colleges' Association. He took over from former chief executive David Igoe in April this year, just as sixth form colleges were digesting government guidance on converting to academy status and says he's "absolutely loving" his new job.
"It's an extraordinary sector," he says. Sixth form colleges "get better value for money, they get better grades with more needy young people, and they deserve a lot of recognition and should be celebrated."
With the first sixth form colleges starting on the road to become academies, and many more considering it, Watkin is keen to stress that the SFCA will continue to support all its members – whether they become academies or not.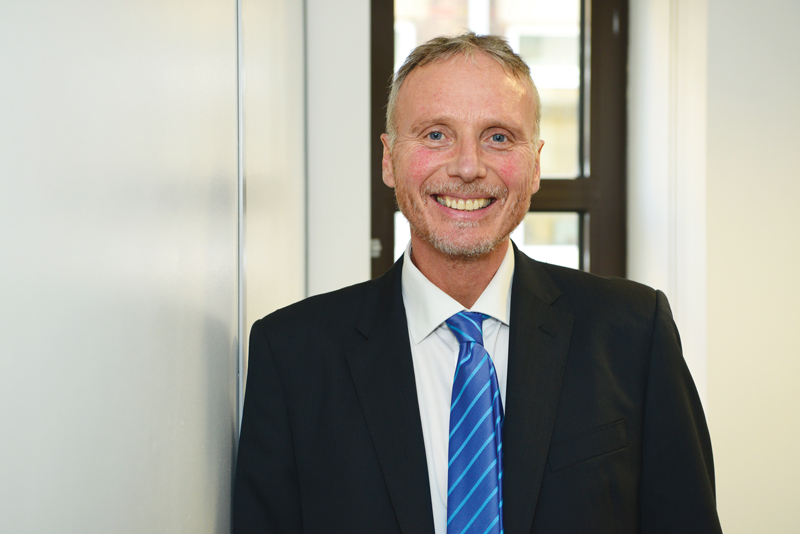 "I have no doubt at all in my mind that sixth form colleges will go on being a very important part of government thinking, of the educational landscape, and they will go on being an invaluable family supporting each other," he says.
As if getting to grips with a new job and a new sector weren't enough, Watkin tells me he's recently taken up a new hobby – he and his partner Sally have started to learn the ukulele.
When I ask if he'll be up on stage with his ukulele at the next SFCA conference in November, he says he'd need a bit more practice, but "it's a possibility".
If there's an auditorium involved, however, it might be an idea to hide the bangers.
____________________________________________________________
It's a personal thing
Is life a comedy or tragedy?
This is going to sound really cheesy, but life is a wonderful tapestry of adventures and it has elements of comedy and tragedy running through it. The important thing is to make sure that whatever comes your way you find the time for some stillness, for some humour and for some love, and that you value the here and now without investing too much in the past and the future.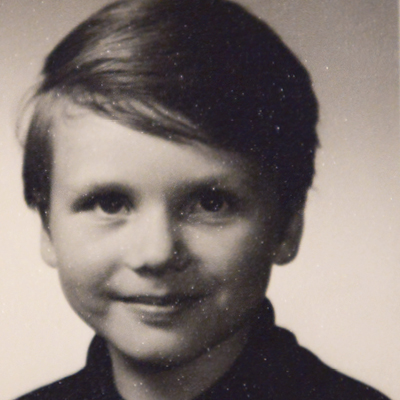 Who do you most admire – living or dead – and why?
I was going to say Sir Dave Brailsford, who was the person who steered British cycling to where it is now, and Team Sky. And I'm really sad to read at the moment that there is some doubt about how Team Sky has achieved what it has achieved. The other person that I want to mention is Michelle Obama, just because the speech that she gave last week when she was talking about human decency and the place of women in society I thought was just a fantastic, impassioned and completely honourable.
Who do you turn to in times of crisis?
Even at my age I have to say my parents have always been there for me, and are still a wonderful source of support, advice, encouragement and wisdom.
What are your three most treasured possessions and why?
My first one is my bicycle – I cycle everywhere. It's vital to me and I'm on it all the time. My second one is my passport. I really love travelling. My third thing is my Kindle. I love reading and I read all the time.
Do you prefer films or music?
I love both. I do very much like going to the cinema. I've seen a brilliant film recently which I made everyone who I know watch – Wild Tales. It's an Almodovar film, and it's six short stories about revenge and it's just so funny – but darkly funny. And clever, incredibly clever.
____________________________________________________________
Curriculum vitae
1958         Born in Middlesbrough
1963         Starts primary school in Hertfordshire
1965         Sent to boarding school
1971-76    Attends Haileybury boarding school in Hertfordshire
1977-81    Studies French at University of Bristol
1983         Completes PGCE
1983-86   Teacher of modern languages at a number of different schools
1986-88   Modern languages teacher, Hayes School, Bromley
1988-90   Deputy head of modern languages, Beaverwood School, Bromley
1990-99   Head of modern languages, St John Rigby School, Bromley
1999-06   Vice principal, Leigh City Technology College
2006-16   Operational director, SSAT
2016         Chief executive, SFCA