Former Elmfield Training Ltd chief executive Ged Syddall (pictured) has quit as the firm's director — but remains its majority shareholder — during a BBC investigation into alleged malpractice.
A Newsnight probe, supported with information uncovered by FE Week, was due to be aired tomorrow night (Friday October 4), focussing on Elmfield's dealings with workers at supermarket giant Morrisons.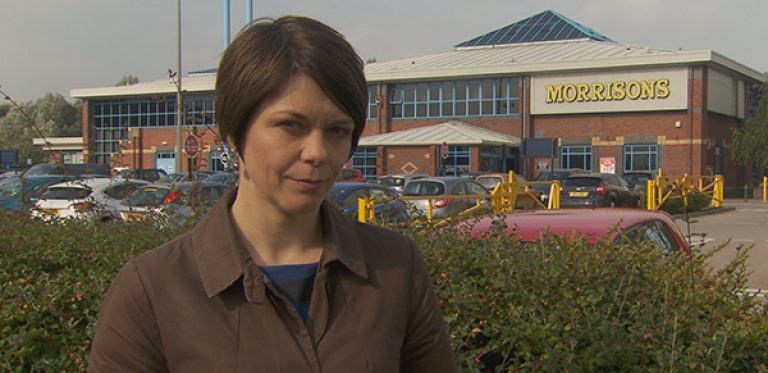 Newsnight will allege that Elmfield received public money for courses that employees had declined to take.
A spokesperson for Elmfield made a statement to Newsnight, seen by FE Week, which claims investigations had already been carried out and had uncovered "no evidence of malpractice".
Nevertheless, he told Newsnight: "The board and management of Elmfield take the view that the alleged behaviour described in the selection of emails obtained by Newsnight is unacceptable.
"Accordingly, we have asked an independent firm to carry out a further review.
"This will identify key learning points of how the Morrisons contract was operated and provide recommendations to us as a new board, to ensure that similar mistakes don't happen again."
He added: "Elmfield is announcing changes to its board of directors in order to serve the best interests of its learners, clients and funding partners.
"The majority shareholder, Ged Syddall, has ceased to be a director of Elmfield as of September 27."
The Skills Funding Agency valued Elmfield's delivery of Morrison's apprenticeship contract at £64m from August 2009 to April this year, an FE Week Freedom of Information request to the agency uncovered. Including its Morrison provision and non-apprenticeship programmes, Elmfield delivered £108m-worth of provision to its 379 client businesses for the same period.
An agency spokesperson said: "We have received allegations regarding Elmfield.
"We take any allegation against an organisation involved in the delivery of skills extremely seriously.
"We are currently investigating the credibility of these claims and we are not able to comment on specific details during a live investigation."
She added: "Should any whistleblower have information of irregularity in relation to public funds provided by the agency, we would encourage them to contact us directly and their evidence will then be considered in line with our investigations procedure."
Mr Syddall resigned as chief executive in July after Ofsted inspectors gave Elmfield a grade four inspection result the previous month having come across "unacceptably low" results.
After ten years in post, and having founded the Cheshire-based independent training provider, he said he took "full responsibility" for the grade.
He said: "Despite many positive findings the business has received low grades and ultimately as chief executive I take full responsibility for that.
"I have therefore resigned as chief executive with immediate effect."
The grading also saw the agency issue the firm with a notice of serious breach.
A condition of the notice is that Elmfield cannot start any new learners with either new or existing employers or apply for growth.
"Success rates in the apprenticeship programmes experienced a considerable decline last year and a high proportion of learners within the Morrisons' contract did not complete the full framework," said the Ofsted report.
"Furthermore, the number of learners who completed their apprenticeship in the planned time fell to an unacceptably low level of 33 per cent."
The inspection report came just months after FE Week reported how Elmfield's success rates showed just 47.5 per cent of its 13,420 leavers in the retail and wholesale sector, aged 25+, walked away with an apprenticeship certificate in 2011/12.
Morrisons stopped contracting with Elmfield in August, when NCG (formerly Newcastle College Group) took over the apprenticeship training contract. Neither Morrisons nor NCG are accused of any wrongdoing.
Ofsted inspectors will return to Elmfield in the autumn to see if it has improved.
In April 2012, Mr Sydall gave evidence to the House of Commons Business, Innovation and Skills Select Committee.
He told MPs that Elmfield's entire income of £30m in 2011/12 came from public funds and he defended his £3m dividend.
In the same month, Elmfield appeared as part of a Panorama investigation called The Great Apprentice Scandal.