School and college staff will not be prioritised for the Covid-19 vaccine over other workers in the next phase of immunisation, the government has confirmed.
But education workers in their forties will be next in line for the jab along with all others in that age group once phase two begins, after ministers confirmed the age-based approach to immunisation would continue.
Health secretary Matt Hancock said last month that teachers have a "very strong case" for priority jabs, and the education secretary Gavin Williamson had said he was lobbying for prioritisation.
However, the Joint Committee on Vaccines and Immunisations has said today that a mass vaccination targeting occupational groups would be "more complex" to deliver and "may slow the vaccine programme leaving some more vulnerable people at higher risk unvaccinated for longer".
They add that an "age-based approach" remains the "most effective way" of reducing death and hospitalisation from Covid-19.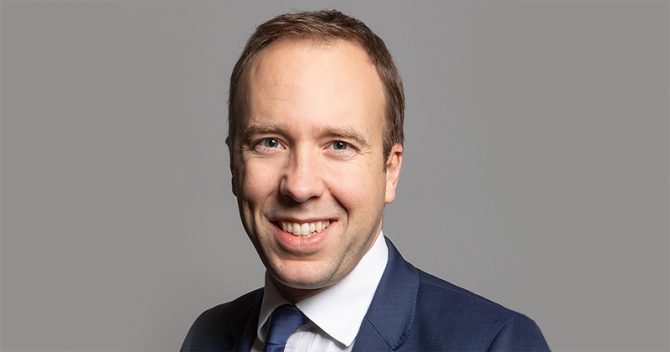 The government has said it aims to offer everyone over 50 a vaccine by April 15, bringing it to the end of the first phase.
In phase two, those aged 40 to 49 will be next, then 30 to 39-year-olds and finally 18 to 29-year-olds. The vaccines are not currently approved for use on children.
School and college leaders say they are "disappointed" that the JCVI have not advised the prioritisation of education staff.
The decision comes just over a week before schools and colleges are due to start reopening to all pupils on March 8.
Williamson said last month he was "fighting tooth and nail" to make teachers a priority for the vaccine.
It is crucial that those at higher risk are encouraged to take the vaccine
Geoff Barton, leaders of heads' union ASCL, said: "The government needs to make a policy decision on this matter having insisted that education is a national priority and having announced a 'big bang' return to the classroom in England.
"It must now back that up by providing a clear direction that education staff will be prioritised in the next phase of the programme.
"This is important not only in reassuring staff who it expects to work in busy and crowded environments, but also in terms of minimising disruption to education caused by staff absence as a result of Covid."
Professor Wei Shen Lim, covid-19 chair for JCVI, said "continuing the age-based rollout will provide the greatest benefit in the shortest time, including to those in occupations at a higher risk of exposure".
Dr Mary Ramsay, head of immunisations at Public Health England (PHE), said: "Delivering a vaccination programme on this scale is incredibly complex and the JCVI's advice will help us continue protecting individuals from the risk of hospitalisation at pace.
"The age-based approach will ensure more people are protected more quickly. It is crucial that those at higher risk – including men and BAME communities – are encouraged to take the vaccine, and that local health systems are fully engaged and reaching out to underserved communities to ensure they can access the vaccine."