All the key education figures from Labour and the Conservatives have been re-elected, while long-time FE champion Vince Cable has made a welcome political comeback.
Robert Halfon, apprenticeships and skills minister ahead of the general election, and his shadow Gordon Marsden were returned as MPs for Harlow and Blackpool South with increased shares of the vote.
Justine Greening, education secretary, narrowly held her Putney seat, with schools minister Nick Gibb also returning to parliament, along with Labour counterparts Angela Rayner and Mike Kane.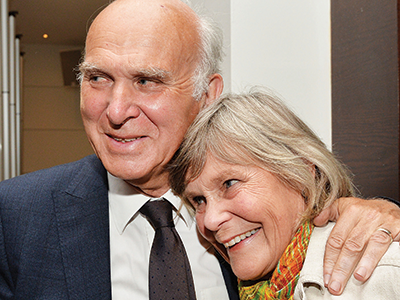 There was also good news for former business secretary Sir Vince, who told Liberal Democrats' conference delegates in 2014 that he was responsible for blocking moves in 2010 to enforce drastic funding cuts for "post-school" training.
He was returned as MP for Twickenham with a 9,762 majority.
Sir Vince – who's claim about saving the sector from mass cuts was stood up by senior sources – has retained links to the sector, and since November been leading a research project for the National Union of Students into how FE reforms should be tailored for learners.
After his re-election, the 74-year-old praised the influential youth vote, saying: "We've all underestimated the force of the younger generation. They really turned out in massive numbers."