The chair of education select committee has urged the chancellor to "look very carefully" at the core level of funding for students in FE ahead of the budget and spending review.
Robert Halfon (pictured) wrote to Philip Hammond today to highlight the stark disparity between funding for pre- and post-16 education.
He stated that it "cannot be right that a funding 'dip' exists for students between the ages of 16 and 18, only to rise again in higher education".
"Successive governments have failed to give further education the recognition it deserves for the role it pays in our national productivity puzzle," Mr Halfon said.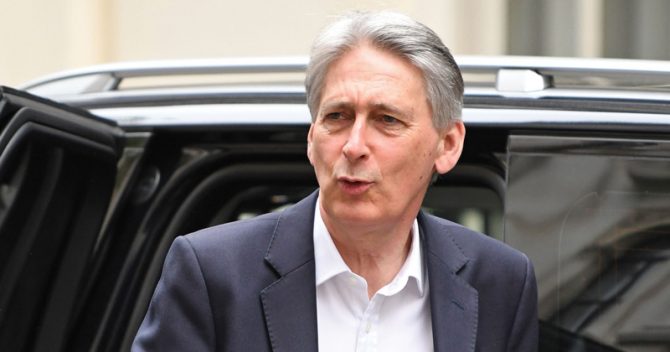 "As you prepare for the budget later this month and next year's spending review, we would like to take this opportunity for you to look very carefully at the core level of funding for students in FE, as opposed to targeted announcements."
His letter follows last week's education select committee hearing on FE funding, in which sector leaders urged the government to "stop the initiative mania" and focus on core funding.
"We have to work back from what this country needs, we have to do our work in envisioning what an education system should look like post-16, including adult, and then we have to work out what it will cost to fund it," said Dr Alison Birkinshaw, the former Association of Colleges president.
"Politics needs to come out of it because we cannot afford the short-termism that we get currently."
Mr Halfon, who is a former skills minister himself, said that the "substantial sums" of £500 million for T-levels and £80 million for Institutes of Technology are to be "welcomed".
However, the witnesses at last week's hearing "highlighted some of the particular challenges for further education, including underspends of more than £100 million in recent years, additional costs in the form of VAT, requirements for students to study additional maths and English and the need for specialist facilities for some subjects".
Mr Halfon told Mr Hammond that FE plays a "vital role in tackling social injustice and providing an educational ladder of opportunity".
"One in three college students live in the most disadvantaged wards in the country, yet they manage to outperform independent schools when it comes to next steps," he said.
Look very carefully at the core level of funding for students in FE
"Eighty seven per cent of college students are in education, training or work six months after finishing their course, compared to 82 per cent from independent schools."
Mr Halfon also used the letter to invite Elizabeth Truss, the chief secretary to the Treasury, to give evidence in its inquiry on college funding.
"We will, of course, be taking evidence from a minister in the Department for Education towards the end of our inquiry," he said.
"Given the specifically financial aspects of our inquiry and the link to improving national productivity and creating a skills-based economy, we would also like to hear from a treasury minister.
"I would therefore like to take this opportunity to invite the chief secretary to give evidence to our inquiry on school and college funding on a mutually convenient date later this year, and hope that your officials will be able liaise with the committee staff to make this happen."
The letter has been published at the start of Colleges Week, in which unions, colleges, and students across the country are coming together to march on parliament to lobby for greater funding.