With 'inadequate' verdicts fatally undermining many FE providers, the stakes have never been higher on Ofsted inspections.
The new boss, Amanda Spielman, admits this places huge pressure on her inspectors, and didn't rule out reintroducing a capacity-to-improve caveat for certain providers.
The new register of apprenticeship training providers has brought the dire consequences of a grade four verdict from Ofsted into sharp focus.
The Skills Funding Agency has a long-established policy of cancelling contracts with independent training providers that are rated 'inadequate' overall, and in many cases it effectively forces them to  close.
A new rule that bars any provider with a grade four rating for apprenticeships provision from being listed on the RoATP has further heightened anxieties around inspections.
We are absolutely confident that we have inspectors with relevant experience and expertise
FE Week understands that Ofsted is looking at whether these fears could be eased with the reintroduction of a distinction between grade fours with "capacity to improve" and terminal cases.
Ms Spielman didn't rule the idea out, and told me that she is "looking at how our judgements work in the context of the consequences".
Reflecting on the pressures, she added: "There is no question it puts very considerable responsibility on inspectors to know such high consequences hang on their judgements."
She also conceded that "it puts a lot of pressure on the system" for the government to be using Ofsted's judgements in this way.
She insisted she understands the fine lines, which are often due to the nature of human judgements, between a grade three and a four.
"At the end of the day, it is about that irreducible level of imprecision that must always be associated with any human decision," she confessed.
"Our inspection judgements are designed in ways that constrain and minimise that as far as we can, but you always have that incredibly difficult grey area around any dividing line, and a lead inspector has to make a judgement," she said.
And where one finds "something that is really close to a borderline, there may be places where a competent inspector might absolutely properly come one side or the other of a dividing line, and neither would be wrong".
Inspection capacity concerns
 
There are currently 793 apprenticeship providers in scope for inspection, but RoATP is already nearly doubling that, with 1,473 organisations given the green light from May. That number is furthermore likely to rise to over 2,000 as more applications are invited.
I asked Ms Spielman what her gut feeling was on the impact all the extra providers would have on Ofsted.
She was bullish in reply: "I've said I'm going to do evidence, not gut feel. It's clear there are a lot of would-be new entrants, a lot of people with very limited experience, and potentially quite a lot of fragmentation.
"What that will actually translate into in terms of gets contracts and actually starts providing apprenticeships isn't entirely clear. I suspect a lot of those registrations will be optimistic things that may never translate into actual learners on the ground."
After I speculated that the inspectorate must be pushing back very hard for more resources, Paul Joyce, its deputy director for FE and skills, interjected, saying: "The negotiations we have with DfE are very much along the lines that you say, so clearly I am worried about the number of providers that we may have to inspect".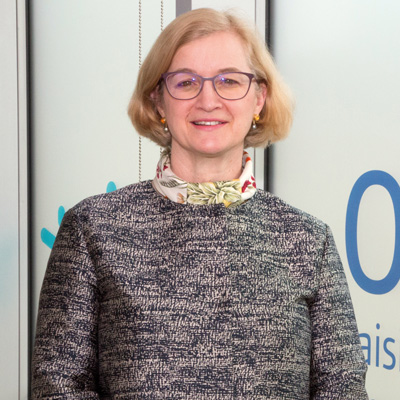 Ms Spielman agreed.
Many apprenticeship providers have meanwhile complained to me about inspectors who have lacked sufficient empathy or experience to form sound judgements, but she insisted she was "absolutely confident that we have inspectors with relevant experience and expertise".
Pressed over whether Ofsted is the right organisation to assess an employer-led apprenticeship system, she said: "I don't think we've got any pushes about shifting responsibilities."
 
Higher-level apprenticeships
 
Mr Joyce exclusively revealed to FE Week in December that talks had begun between Ofsted and the government over extending the inspectorate's remit to cover degree apprenticeships.
These are currently only inspected by the Quality Assurance Agency, which oversees all university-level provision, and he told me that the DfE would soon be producing an accountability statement for apprenticeships "that will clearly define who does what and where".
 
Challenges with post-merger inspections
 
Increasing numbers of colleges are merging following the area reviews. These resulting goliaths are often based miles apart, and offer a bewildering variety of provision, prompting the obvious question of how Ofsted arrives at an overall judgement for such a complicated beast.
"The most useful way of reporting on a large, diversified, multi-site college is not necessarily the same as a smaller one," insisted Ms Spielman.
Mr Joyce tackled the matter of adding variety to inspection timescales, and varying the numbers of inspectors involved – for example when dealing with institutions that go from tiny ITPs to huge merged bodies like NCG.
"It does vary between size," he said. "We have different sizes, moving from a team of four inspectors to a team of perhaps 13."
His boss interjected, saying it was too early to say whether wider reform was needed, but she conceded that "we are doing a piece of strategy work looking across all our remits".
He also pointed out that plans to introduce "campus level" inspections, which would involve different reports for separate local college campuses that exist within a large merger, are under "active" consideration with the DfE.