The government will reopen the option for sixth-form colleges to academise in the post-area review era – but they could have to fork out the full conversion costs themselves, FE Week understands.
Converting to academy status, and in doing so enjoying the luxury of not paying VAT, has been a possibility for nearly all SFCs since former chancellor George Osborne changed the rules in November 2015.
However, the window of opportunity closed in March when the £726 million restructuring facility – a fund designed to help colleges implement area review changes – ended and reverted to the Treasury.
We are extremely pleased that this opportunity will remain available
SFCs and their representative body the Sixth Form Colleges Association have been campaigning for this "arbitrary" deadline to be extended indefinitely, and FE Week understands their wish is to be granted.
Formal guidance on how to academise now that the area review process and restructuring facility has ended is being worked on and will be issued before the summer when the Department for Education intends to reopen the option.
It is not known, however, whether SFCs will have to pay the full conversion costs themselves, which can range between £40,000 and £90,000. Schools are currently given a £25,000 conversion grant if they academise.
"This is a welcome and sensible development and we expect updated guidance to be published later in the year," said James Kewin, the deputy chief executive of the SFCA.
"This guidance could bring some consistency to the type of academisation that is permitted and hopefully confirm that the academy conversion grant available to schools will also be available to sixth-form colleges."
The news has been welcomed by many SFC principals.
"Richard Huish College was unable to academise through the area review process because of the complexities of providing education for international students," said John Abbott, principal of Richard Huish College.
"Whilst this remains an ongoing issue, the growth of the Huish group, which now includes one secondary and four primary schools, as well as the sixth-form college, means there is a growing logic and desire that the college becomes a 16-to-19 academy in order to formally consolidate the group.
"We are therefore extremely pleased that this opportunity will remain available."
Jim Grant, principal of Cirencester College, told FE Week his college was unable to convert during the period following area review as "we ran out of time in getting a model agreed before the ESFA deadline".
"So we are delighted that there will be further opportunities and we look forward to seeing the full details and developing our academisation plans further," he said.
Becoming an academy means SFCs no longer have to pay VAT – letting them off an average annual bill of £385,000.
The first to convert was Hereford SFC in March 2017. Twenty-one have since followed suit, leaving 59 designated SFCs. Three of these are, however, in the process of converting.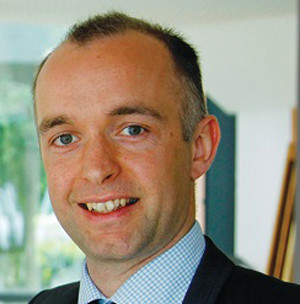 A group of 14 which are Catholic-run have, however, been completely prevented from converting due to their religious character, which would not be maintained under current government rules.
If they converted, they would lose protections in areas of curriculum, acts of worship and governance. The SFCA and Catholic Education Service have been trying to get the government to add a clause to the education bill to rectify this, but the DfE has not obliged.
Mike Hill (pictured above), the principal of Carmel College in Merseyside, a Catholic SFC, told FE Week the situation was "extremely frustrating because the other sixth-form colleges close to us that have academised are surging ahead and we feel we're being left a little bit out on a limb".
He pointed out that being an academy would allow him to give his staff the schools pay award – a 3.5 per cent salary rise – which is not available to FE lecturers.
"I have a concern here that in the near future, some of my staff might be saying, '10 miles away there's a sixth-form college that is paying the teachers' pay rise because they've had funding', but unfortunately here we won't be able to do that," he explained.
A DfE spokesperson said the department is "currently considering whether sixth-form colleges may still elect to convert to 16-19 academies" and "further guidance will be issued in due course".