High-profile workforce shortages in the travel industry haven't stopped the government's plans to defund rafts of popular courses. Jessica Hill investigates what's next for travel and tourism training.
When stories about long queues at UK airports hit the headlines last summer, travel woes were blamed on staffing shortages across the industry. But with the government intent on removing funding for travel and tourism courses, which the sector relies on for its pipeline of future talent, its recruitment problems are only set to get worse.
The travel and tourism sector appears to have been all but forgotten in the government's massive reforms to level 3 qualifications. You won't find it mentioned at all in DfE's guide to post-16 qualifications from 2025 – despite several courses facing the axe from 2025.
And yet classroom travel and tourism courses are popular with young people as well as employers.
Analysis of applied general qualifications by the Protect Student Choice campaign, led by the Sixth Form Colleges Association, found Pearson's BTEC level 3 national extended certificate in travel and tourism has 3,510 young people aged 16 to 18 enrolled in 2022/23, with 1,010 enrolled on its national foundation diploma, and 600 on its national certificate.
Combined with other qualifications offered by other awarding organisations, around 7,500 students are studying travel and tourism, according to Association of Colleges estimates.
Skills minister Robert Halfon said removing funding from such qualifications will "ensure young people can feel confident that they are studying technical qualifications which will prepare them for jobs in their chosen occupation".
But that does not appear to be the case for those young people eyeing a career in the UK's lucrative – but currently struggling – travel and tourism industry.
City and Guilds has already made the "difficult" decision to discontinue its qualifications in aviation, travel and tourism from December 2023 and to "focus [their] industry-specific qualifications on a smaller number of target sectors in the future".
"This is against a backdrop of widespread government qualification reform," a spokesperson said. "Our refocused strategy also enables us to provide better support for learners and customers in the industries where we believe we can have the most impact."
Unlike other industries, there are currently no T Levels or 'alternative academic qualifications' being planned to replace them, leaving learners, providers and the industry without any clarity or certainty over future training options.
The travel and tourism industry is worth over £250 billion to the UK economy, but it is struggling to recruit the staff it needs, especially for seasonal demand previously met by EU workers, and to replace those who left the sector when travel was disrupted during the pandemic.
A government report in March found that staffing shortages were a major factor in last summer's travel chaos, with ground handlers struggling to recruit enough staff in time for peak season.
Travel and tourism teacher David Harvey described the industry's vacancy rate as being at an "all time high" so the "loss of these vocational courses is only going to exacerbate the situation".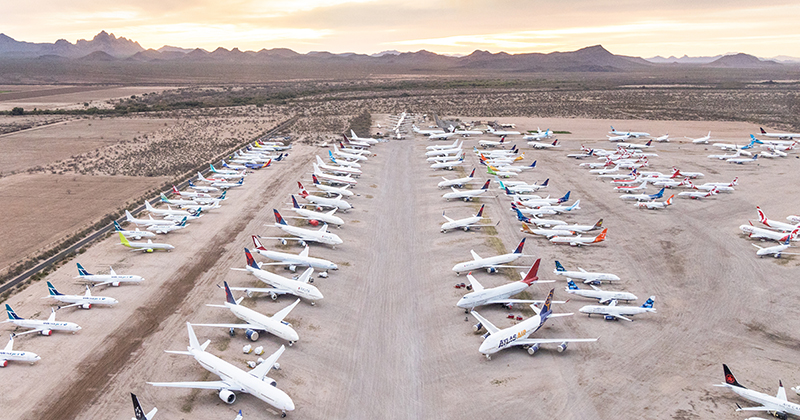 'We cannot sleepwalk into this'
Similarly, BMet's travel and tourism and aviation lecturer, John Garside, believes his students are "incredibly important to the sector".
While he admits course numbers "took a hit" over the pandemic when holidaymakers' travel plans were scuppered, this year they are "up massively" and "there continues to be great interest in travel and tourism because nobody knows it is being defunded".
When he found out the news himself at the beginning of this year, he reached out to industry leaders and was alarmed to find they had no idea of DfE's plans.
The Institute of Travel and Tourism said it had been "largely unaware until recently that this was happening" and described the defunding as "short-sighted and damaging to the sector".
Clive Wratten, the chief executive of the Business Travel Association described it as "severely disappointing", and Vicki Wolf, head of education and career development for ABTA, the Association of British Travel Agents, said it "strongly disagrees" with scrapping the courses for which there is "still high demand".
Garside said: "Sometimes the government will say, 'we've spoken to industry, we know what industry wants'. Well, it was quite obvious that nobody had spoken."
"We cannot sleepwalk into this. The travel industry is really unhappy about it".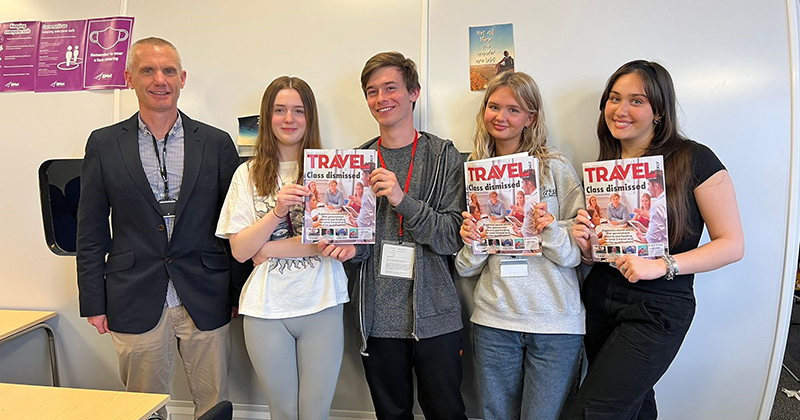 The alternatives
An A-level in travel and tourism already exists (courtesy of Cambridge International), but unlike the other level 3 courses it is not widely taught at colleges.
And the A-level route does not suit everyone. Garside says that for most of his travel and tourism students, "if they'd wanted to do A levels they'd be doing them already".
One of his students is 17-year-old Evie Rimmer-Mcloughlin, who admitted the "academic life" of A-levels "doesn't really work" for her.
Compulsory units on the BTEC cover the travel and tourism industry, principles of marketing and global destinations with an additional 15 other optional units to choose from depending upon the course.
BMet student Gabby Birch, 17, believes the course, which involves lots of "role playing and group work", is a "really good option for people who don't want to just do exams and assignments".
"The travel and tourism course has made me enjoy learning more," she added.
Birch has since decided to go to university when she has finished her college course.
Classroom courses vs apprenticeships
The government is pitching new 'occupational-entry qualifications' as the way forwards.
Awarding organisations must map these to the Institute for Apprenticeships & Technical Education's occupational standards to be eligible for funding, but you won't find travel and tourism recognised as an occupational sector in its own right.
Instead, industry employers developing apprenticeships have linked travel and tourism jobs to occupational standards in other sectors. For example, the level 3 travel consultant apprenticeship falls in the sales, procurement and procurement route and the level 3 cabin crew apprenticeship comes under transport and logistics.
But to Runshaw College's travel and tourism course leader Lisa Rowbotham, many of these apprenticeships cover "front facing, low-paid jobs that don't represent the wider industry".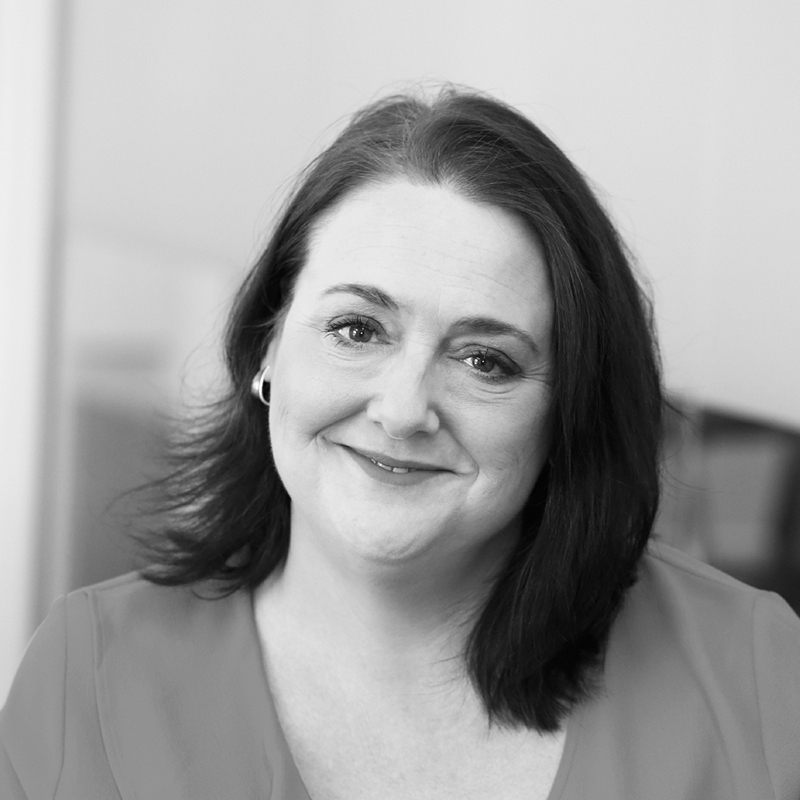 The apprenticeships are also nowhere near as popular.
In 2021/22, only 50 16-18-year-olds took a travel and tourism apprenticeship, and of those just 20 completed.
Claire Steiner, chair of education and training for the Institute of Travel and Tourism, warned that "apprenticeships are not for everyone, and are not available in all areas in the UK".
On the other hand, the travel and tourism classroom courses provide an overview of the broad range of opportunities available in the industry.
Steiner sees this broader approach as "vital".
Rimmer-Mcloughlin said travel and tourism has "opened up new horizons" for her, as "every week there's a new job we find out about".
When she started the course last year, she was eyeing a career in cabin crew, but now wants to go into "planning tailor made holidays, or account management for airlines and travel companies".
The course also teaches her about "different countries, and what's going on in the world politically".
There is also concern that the defunding of level 3 courses will have a greater impact on students from disadvantaged backgrounds.
Dr Shqiperim Reka, a lecturer in events management at Sheffield Hallam University, who has previously taught tourism modules, came to England as a refugee from Kosovo in 1999 and studied tourism at FE and HE level.
He believes that tourism and related courses "give such opportunities for people from diverse backgrounds, like myself".
"I know the value of such opportunities for young people who do not see themselves in STEM degrees and need alternative routes to higher education and a successful career in the future."
Garside believes a "significant number" of travel and tourism students receive a bursary and have a household income of less than £30,000 a year.
Rimmer-Mcloughlin's course hours enable her to also work part time at TK Maxx, which is "important" for her with the cost-of-living crisis.
Cause for optimism
But an industry-led campaign to save travel and tourism courses is now gathering momentum.
A petition which currently has more than 1,500 signatories was launched by Dr Peter Robinson, head of the Centre for Tourism and Hospitality Management at Leeds Beckett University. It calls for the provision of "appropriate industry-focused post-16 qualifications" for the tourism, hospitality and events sector to be "identified within the T Level schedule".
The petition claims that no awarding organisations are planning to provide the "strong evidence for the need for an academic qualification" required to introduce a sector-specific qualification for 2025/26.
However, FE Week understands a new level 3 technical occupational entry travel and tourism and aviation qualification for young people and adults has now been proposed by an awarding body.
But this is subject to approval from IfATE in its next cycle, and considerable work is required to get it over the line.
Last month ABTA hosted its first education and skills working group on the issue, which left industry insiders feeling more optimistic.
Wolf said that while some areas still "need clarification" from the government, it "appears that there will be a route for future FE courses specific to travel and tourism".
Opportunity for change
Steiner said she has been "really impressed" with how the campaign has brought industry leaders together, and Rowbotham hopes to see similar campaigns spring up against the defunding of other level 3 courses in public services and sport.
Awarding bodies NCFE and Pearson appear to have been the most proactive in engaging with the industry. NCFE is currently running a consultation with educators and employers to understand which technical standards will be best to develop any course against.
Its technical education product manager David Rowley said: "We are standing by the travel industry. Part of our purpose as an educational charity is to ensure no learner is left behind, and we're committed to ensuring career aspirations aren't grounded because of changes in the education system."
A spokesperson for Pearson said: "While T Levels are a welcome addition to the further education landscape, we have always warned that policymakers should not lose sight of what is working well already. We are in touch with ABTA regarding the Travel and Tourism BTECs, to support and explore how we can continue to meet the needs of their industry."