Rishi Sunak's pledge to abolish T Levels in the week that his government chose to celebrate the flagship qualification has left colleges "demoralised".
The prime minister announced during his Conservative party conference speech that he would create a "new single qualification for our school leavers" by replacing A-levels and T Levels with the Advanced British Standard.
The reform comes only three years after T Levels were launched with over £1 billion investment and during "T Levels Week" – created and led by the Department for Education to applaud the "gold-standard" qualifications.
Under the plan, A-levels and T Levels would be merged into the new Advanced British Standard, which would see 16 to 19-year-olds "typically" study five subjects including "some form" of English and maths.
Sunak said technical education is "not given the respect it deserves" but he is "changing all of that, pulling one of the biggest levers we have to change the direction of our country" with the creation of the Advanced British Standard.
The policy appears to be a fleshing out of the "British baccalaureate" proposed by Sunak in his first leadership run last year.
The government has said it will launch a consultation next month, with a proposed white paper next year.
But the reforms are dependent on the Conservatives winning the next election and, if implemented, would take 10 years to deliver in full.
This week's announcement comes despite ministers' plans to scrap other level 3 vocational qualifications, such as BTECs, and replace them with T Levels.
Bill Watkin, chief executive of the Sixth Form Colleges Association that leads the Protect Student Choice Campaign, said it was "surprising" that the government "appears to have brought the T Level journey to an end at such an early stage and after making such an eye-watering financial investment in the project".
He added: "As the chaos caused by the plan to scrap most BTECs is now being followed by a plan to scrap A-levels and T Levels (until now described by the government as 'gold standard' qualifications), there could be turbulent times ahead for the sixth-form sector."
Successive DfE ministers have beaten the drum for T Levels in the face of much opposition since they were born out of the Lord Sainsbury review of technical education in 2015.
They got off the ground in 2020 despite a plea from then DfE permanent secretary Jonathan Slater to delay the roll-out. The qualifications, designed to be the technical equivalent of A-levels, have since suffered from annual recruitment challenges for colleges as the DfE struggles to raise awareness among students, parents, employers and school staff.
The announcement of the Conservatives' intention now to scrap T Levels, which will not be fully rolled out until 2025, will make recruitment for colleges even harder, according to FE marketing expert Ben Verinder.
One college leader sarcastically tweeted: "Good job colleges up and down the country haven't been grafting their spuds off to get T Levels up and running then…"
Another said: "Some vocational areas have not even got T Levels off the ground! All that time, energy and money put in to their development, the promotion of T Levels by college staff from lecturers to marketing!"
IfATE pleads for T Levels delivery in the intervening years
Jennifer Coupland, chief executive of the Institute for Apprenticeships and Technical Education, which is responsible for procurement and management of T Levels, urged colleges and awarding bodies to continue "high-quality" delivery in the intervening years until the Advanced British Standard is launched.
She said: "IfATE has worked tirelessly to improve the quality of technical education, applying employer-set standards to T Levels and helping grow the programme. It is great to hear that employers' occupational standards will underpin the technical options within the ABS and that the technical route to achieving ABS will build on the T Level design.
"As this is a long-term reform programme, we must ensure that students have access to high-quality T Levels in the intervening years."
Coupland added: "We will continue to work closely with employers, education providers, awarding bodies and the DfE to grow and extend the T Level offer – including launching our procurement for the next generation of T Levels very shortly."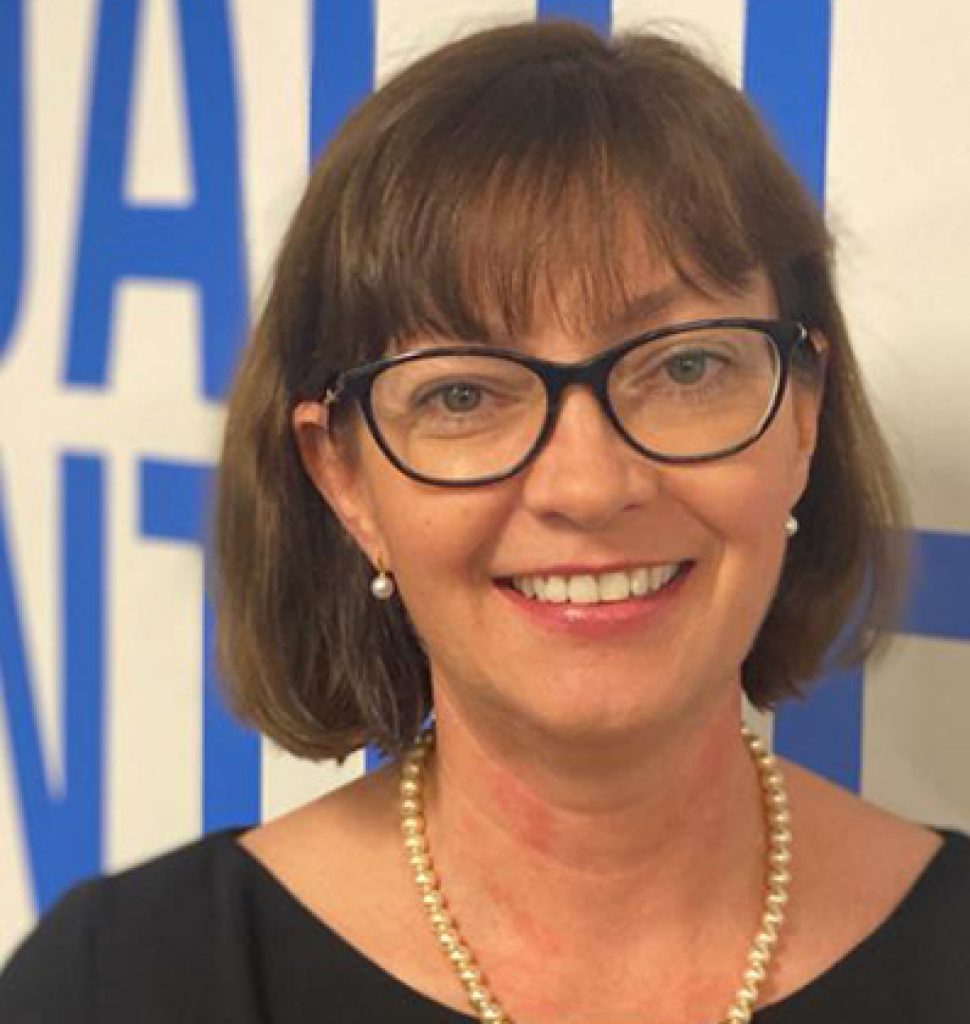 Jack Worth, school workforce lead at the National Foundation for Educational Research, said Sunak's plan to "end the denigration of technical education, while welcome in principle, is concerning, as T Levels were only launched as the new 'flagship' alternative to A-levels three years ago".
He added: "Time is needed to allow these new qualifications to bed in and be evaluated in terms of their fitness for purpose.
"This announcement, during T Levels Week, must be demoralising not only for providers but for the young people who have already completed or are completing their T Levels."
Worth added: "With the looming defunding of BTECs and other applied generals from 2024 onwards, this hardly presents a period of stability for post-16 education over the next 10 years."
David Hughes, chief executive of the Association of Colleges, said he was delighted with Sunak's plan.
"I am delighted to see technical education and colleges form a focal point of Rishi Sunak's plans for a more prosperous future," he said.
"The announcement on the Advanced British Standard could have a significant impact on colleges, and I am particularly pleased that our push for young people to have more teaching time has been heeded."
University and College Union general secretary Jo Grady took a different view.
"The prime minister's announcement of reforms to post-16 education are a further example of a government out of touch that is tinkering around the edges rather than offering genuine support to students or staff," she said.
"Ministers should be listening to teachers, not pulling ideas out of the hat as a desperate way to shore up support for a failing government."