The head of Croydon College school of art has paid tribute to its iconic former student and rock star David Bowie.
The singer, famous for his artistic approach to rock and pop and the chameleon-like manner in which he regularly transformed his image over more than 40 years in music, died of cancer at the age of 69, it was announced yesterday.
The loss was felt at Croydon College, where Bowie studied there in the mid-1960s.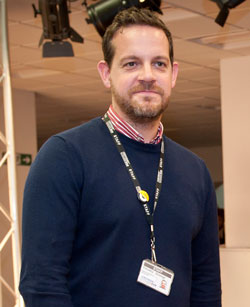 Tim Strange, head of the college's school of art, said it was a "very sad day for the Croydon school of art community".
Mr Strange said Bowie (pictured above with wife Iman), who first found fame in 1969 with hit single Space Oddity before creating his alter egos Ziggy Stardust and the Thin White Duke in the 1970s, was "one of the few exceptionally creative artists that continually explored and pushed creativity and its possibilities".
"He is and will continue to be an inspiration for the students and staff at Croydon [College's] School of Art, where he is one of our illustrious Alumni," he added.
"His talent was second-to-none and his constant impact on music, fashion and art will be sorely missed.
"He was the exception to the rule as an artist and musician. South London should be very proud of the contribution that Bowie has made to culture on a global scale".
The college's school of art was established in 1868 and other past students include Malcolm McLaren, who went on to manage punk band the Sex Pistols, Ray Davies, lead singer of the Kinks, international fashion designer John Rocha, and painter Bridget Riley, a leader of the Op Art movement.
Main pic: John Barrett/Globe Photos/ZUMAPRESS.com