Low student numbers will lead to closure at yet another University Technical College.
The trustees of UTC for New Technologies at Daventry (known as Daventry UTC), today announced that it will close on 31 August 2017, making it the sixth UTC out of 48 to shut.
Figures obtained by FE Week through Freedom of Information requests made earlier this year show that Daventry was running at 25 per cent capacity last year.
It had just 151 students enrolled in 2015/16, down from 169 in 2014/15 — despite a capacity of 600.
And as reported by FE Week in May, Daventry was the first standalone UTC to be hit with an Education Funding Agency financial improvement notice.
A statement published on their website this afternoon said: "Resources made available to schools and colleges are irretrievably linked to the number of students on roll and, unfortunately, our inability to recruit students within the Daventry district and further afield has meant that the UTC is not financially viable into the future. Thus the UTC will not accept applications for entry from new Year Ten or Year Twelve learners in September 2017.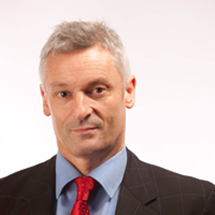 "This outcome has been reached only after extensive discussion with Baker Dearing Educational Trust, the Department for Education and the Education Funding Agency to explore all available options."
Professor Nick Petford, previously Pro Vice-Chancellor (Research and Enterprise) at Bournemouth University and Chair of Daventry UTC Trust said: "Closing Daventry UTC is hugely disappointing for all those who have worked so hard to give students the opportunity to pursue a technical education.
"It was a difficult decision to take, but unfortunately although every attempt has been made to try to find an alternative solution, closure was the only available option due to low student numbers. 
The wellbeing and success of all our students remains our highest priority. Every effort will be made to ensure students get the support they need to complete their studies successfully."
Russell Ball, who took over from David Edmondson as interim principal in June 2016, added: "Existing students in Years Eleven and Thirteen within the UTC will, of course, continue to follow their current courses and complete these in the summer term 2017. The teaching staff and I are confident that, like others before them, our students will experience high-quality teaching and learning and reach outcomes which match or exceed their potential.
"We will be working closely with Northamptonshire County Council and other local education providers including Silverstone UTC to bring about a smooth transition for existing students in Years Ten and Twelve. We will do everything in our power to ensure this process is both detailed and thorough"
A statement from Daventry UTC added: "Human resources support and guidance will be offered to staff and measures will be taken to ensure transition for students is as smooth as possible with minimum interruption to their education. Meetings and discussions to this end have commenced with Northamptonshire County Council and other providers, including Silverstone UTC."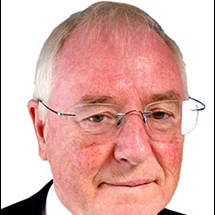 Daventry UTC opened in September 2013 and the lead sponsor is Moulton College and the University of Northampton is the co-sponsor. It was visited by Ofsted in April 2015 and received a 'requires improvement' grade three.
The inspection report praised leadership and management at the UTC but contained many criticisms. These included: "Teaching is not good because teachers do not have high expectations of what students can achieve in lessons", "there are few opportunities in lessons for students to boost their literacy skills" and the UTC does "not make the best use of its industrial links in order to provide students with a regular programme of work-related opportunities."
At the time of publication the UTC sponsors, Baker Dearing Educational Trust, Department for Education and the Education Funding Agency had not been approached for comment.