The Department for Education did not launch a funding audit of Learndirect at the end of March, even though Ofsted sent damning evidence that apprentices were not receiving enough training, FE Week can reveal.
An experienced independent apprenticeship funding auditor confirmed Ofsted's evidence should have raised significant concerns at the department.
FE Week understands that the education secretary was briefed by officials on the situation just days after an inspection that eventually saw the UK's largest training provider graded 'inadequate'.
Justine Greening was also made aware that Learndirect was threatening to enter administration.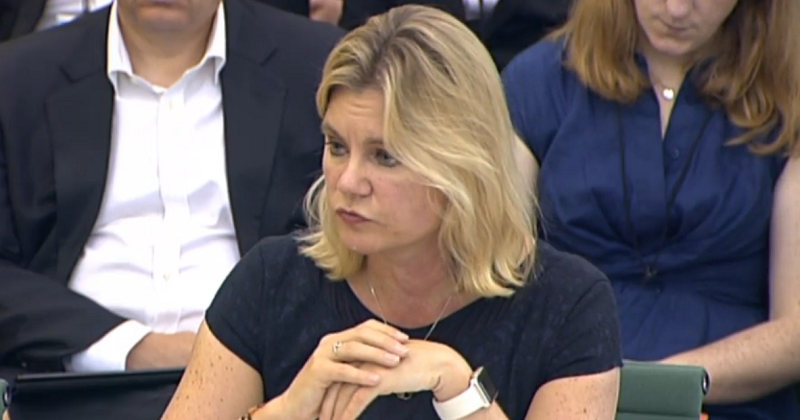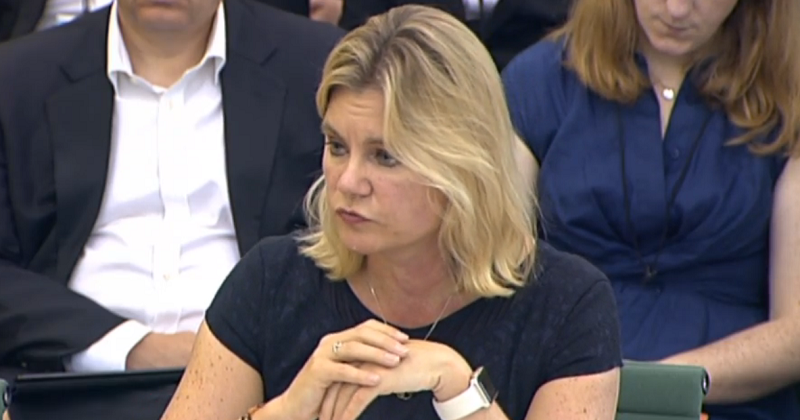 According to evidence given by Learndirect during its judicial review into Ofsted's report, the Education and Skills Funding Agency indicated that it could not be seen to be giving special treatment once the grade was published, and that early contract termination notices would follow.
But in a move that may now become the focal point for an impending National Audit Office investigation, Learndirect seems at some point to have been deemed "too big to fail" by the DfE.
Once Learndirect lost its judicial review and FE Week had the related gagging order overturned, the report was published in full in early August.
No early contract termination notices were issued at that point, and we now know that because Learndirect withdrew from the adult education budget tender, it was given a £45 million contract extension until July 2018.
Both the DfE and Learndirect have refused to say when this decision was made.
And Learndirect's apprenticeship provision, which had already been slapped with an ESFA notice of breach before its fateful inspection because 70 per cent of its apprentices were below the minimum standard, will nevertheless be funded until July 2018.
Worse still, new apprentices will be funded indefinitely through a company registered last year: Learndirect Apprenticeships Ltd.
Even though FE Week shared Ofsted's damning evidence in the court room itself, the DfE has stuck to its line, insisting: "It is normal procedure for the department to wait until an inspection report is finalised and published by Ofsted before taking any formal action."
Repeatedly pressed over the course of several days on whether an audit had taken place, the DfE said only that it "would not be providing a running commentary on this matter".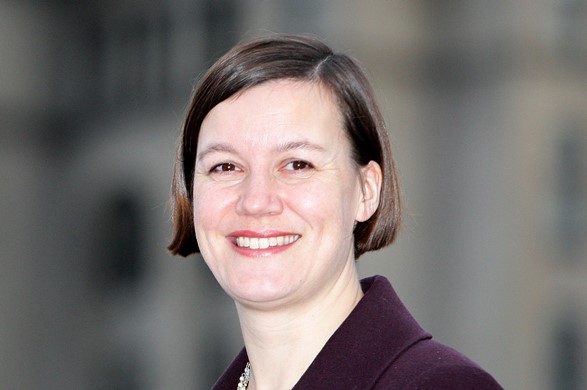 The chair of the Commons public accounts committee, Meg Hillier, is reportedly furious at the situation, and has referred the case to the National Audit Office to consider an investigation.
"It does not seem to me that in this case the DfE has been a smart client," she told FE Week. "It got to a point where … if it had started digging it might have gone in and found its problems – so it does seem that Learndirect has been too big to fail."
The NAO told FE Week that its investigations, such as the Kids Company scandal in 2015, are "reactive to a situation" and "offer a rapid assessment of service quality, failure and financial management".
The DfE has admitted it wanted to protect Learndirect's contract with the Home Office, as the sole supplier of the Life in UK tests.
However, when FE Week approached the Home Office for comment, it didn't seem to share this concern.
A Home Office spokesperson said: "The Ofsted report does not relate to services delivered on behalf of the Home Office. The Life in the UK test is delivered by Learndirect and they continue to provide a high-quality service on this contract.
"As with any contract, the Home Office has detailed contingency plans which cover a number of possible scenarios, including where a supplier ceases trading."
DfE confirms: Learndirect IS too big to fail
The government told FE Week that they did not terminate any contracts as the decision had been taken to: "protect learners and maintain other key public services run by Learndirect Ltd, including Life in the UK tests [Home office contract] and Initial Teacher Training skills tests [Standards & Testing Agency contract]. Had we terminated, there would have been a real risk of Learndirect Ltd quickly entering into administration resulting in significant disruption to learners and others who use their services, such as prospective teachers."
Ofsted emailed evidence to ESFA in March
"We usually share provisional grades and main findings with the funding agency and the provider at the final feedback meeting," Ofsted said. "The agency therefore knows what the provider's strengths and weaknesses are as soon as the inspection concludes. In the case of Learndirect, at the request of the provider, the final feedback meeting did not take place, so the provisional grades and main findings were emailed to the agency on the Monday following the inspection. This meant that the agency was aware of the weaknesses with Learndirect's provision within three days of the inspection.
"We do not routinely share draft reports with the funding agency. This position is consistent with our framework and practice in other remits, where the provisional grades are confirmed immediately following inspection, but the report is only shared immediately prior to publication. And as you know, once the Learndirect report was ready for publication we were delayed by purdah and then by the courts.
"Should the funding agency or department ask to know the findings of the report prior to publication we would ordinarily share them… Neither the EFSA or the DfE requested a copy of the draft report prior to publication… To confirm, the report was not sent to anyone else externally by Ofsted before publication."
Why didn't the ESFA investigate Ofsted's evidence
Taking a fortnight to reply, the DfE eventually refused to tell FE Week what, if anything, it did before the was being published in August. It would seem no audit has taken place.
Evidence from the judicial review
Nobody from the Department for Education nor the Education and Skills Agency attended the court hearing in Manchester, nor did they request a copy of the draft inspection report. However, FE Week was in attendance to record what Ofsted said, along with a related ESFA funding rule for 2015/16. 
Learndirect failed to ensure apprentices received their entitlement to off-the-job training. Out of 19,940 Learndirect could only say that 11,729 were getting the training entitlement. So 8,211 apprentices at the time of the inspection (41 per cent) were not getting the off-the-job training entitlement, according to Learndirect's own employee (the inspection nominee). [Issue here with SASE minimum hours and rules such as B18.2 which states: "You must record the agreed average weekly hours including study hours in the learner file."]
Learndirect managers were not able to provide evidence of what was completed and there was complete confusion on how data is recorded. Ofsted said it was told there was evidence of monitoring progress in audio files. So it asked for the audio files and when it listened, it found no evidence of monitoring progress. The inspector asked in his notes if they were "gaming evidence?" [Rule A84: "The learner file must contain evidence to support the funding claimed and must be available to us if we need it."]
Failure by Learndirect to ensure apprentices learned new skills: "systematic approach to assessment targets focused on units evidence required rather than new skills"… "learner had difficulty evidencing the new working skills they were developing on the programme". [Rule B4: "To receive funding for an apprenticeship you must be satisfied that this is the most appropriate learning programme and it is a new job role, or an existing job role, where the individual needs significant new knowledge and skills."]
Learndirect failed to monitor the starting point of apprentices or to properly understand the rate of progress made [Rule A97. "You can only claim funding for learning when activity directly related to the learning starts."]
Five apprentices selected at random; none had any progress monitoring or any evidence or targets being set in individual learning plan. There was no individual learning plan.  [Rule A89.3 "If applicable, the learner file must contain all initial, basic skills and diagnostic assessments."]
"System of learning and development is based on assessment only. No planning of learning or execution thereof takes place". When Learndirect's national operations director was challenged on what, if any, quality assurance process were in place, they put their hands on their head and said: "I will need to look into it" [Rule A98. "You must have evidence that the learning took place and that the learner was not just certificated for prior knowledge."]
Auditor's opinion
FE Week showed the evidence to an experienced apprenticeships auditor. This is their expert opinion on possible breaches of contract, and why funding might warrant clawback.
Looking at what you've provided here, we would be raising a significant number of issues if any of this came up at funding audit. The key issues for us would be as follows.
No evidence of learning would result in us in asking for the provider to prove the learner is still active. If there's no evidence, we would be recommending to the agency that the learner is either withdrawn from programme at last date of learning activity.  If there's no evidence of maths and English then the end date would have to be the start date. If it was proved that the learner were still active, we would push for them to be put on break and have all funding removed for the period we are testing. The ESFA may overrule us and let the funding stay, so then it becomes a timeliness issue.
Unclear evidence to support start dates can create problems round minimum duration if programmes are set around six and 12 months. For all 16-18 learners, we may be deeming funds ineligible if it's apparent that the learner has not completed 12 months. This usually results in a) losing all funds for year two, though year one is retained as we can't recover it, or b) for a learner that starts in the year we audit, we either remove funds or the provider corrects the start and planned end date to ensure the minimum duration is met.
If the number of hours worked is not confirmed, we can't confirm that the appropriate minimum duration has been recorded. If learners work less than 30 hours a week, we confirm if the programme has been extended accordingly. Without confirmation of hours, we can't sign the claim off and the provider must get us the data so we can. 
If they are working 16 hours and are only on programme for 12 months, 16-18 apprentices are ineligible unless the dates can be amended – this would be a funding error as the level of claim for the year would reduce as funding is pushed into subsequent years,
If achieved then funds would be removed. For 19+ we would either seek an extension if the learner has done at least 12 months, we would amend to completed and failed. All achievements funds would be removed.
If it's apparent that the learner is only being assessed we'd refer to the agency and expect all funds to be removed as this model is ineligible for funding.
It's difficult for auditors to comment on progress unless we're clearly seeing that reviews and so on show no clear progress.  Where we find this we will ask why funding claims are being made when learners are clearly not progressing. Again, we'd expect referral to the agency.
Amanda Spielman, Ofsted chief inspector, tells FE Week editor…
I think the single most shocking thing was that something like a third of the apprentices at Learndirect were getting no training at all. These are young people often in their first job who most need training and their interests looking after. They weren't getting trained.
In this particular case we have played our part by publishing our report. It is not for us to describe what then happens to Learndirect, but of course we can carry on monitoring and making sure that while it continues to operate, we do what we believe we ought to be doing, [and] that action is taken in the light of recommendations we've made. Of course we are very concerned to make sure that people recognise that we made significant recommendations and that the action that needs to be taken is taken.
I hope that the lessons from Learndirect will really focus people's minds, both on what can be done up front to make sure that we don't get into these situations, especially with very large providers, and also to make sure that we are geared up to take prompt action as needed.
The question of whether Learndirect is too big to fail is for the DfE at the end of the day; it's not for us to answer. It's one of the things to think about for the future: what is manageable. Because in any system there are always going to be some problems. Making sure the system can cope with the failure of any individual provider is an essential aspect of a functioning market.
I hope that the lessons from Learndirect will really focus people's minds
The system must be able to cope rapidly with the failure of an individual provider, so that apprentices get what they should have: really good training no matter what.
Acting sooner is clearly a big lesson that people should take away from Learndirect, [and] looking forward, making sure that every provider has system capacity to handle the failure of any other one.
Ofsted's accountability systems are evolving but I believe they are fit for purpose.
With the apprenticeship reforms, we can see the system reshaping, which is why we are thinking the topic of campus inspection has already been floated.
Discussions happen about that. There are conversations all over the place about evolution of inspection and risk management which I think go ahead pretty intelligently, but we need to make sure we never get complacent about what we've got, and that we keep looking forward next year.
How do we line up and make sure we're all doing the right things for that? It's more complicated than it's ever been.
I've got a particular desire that we really make the most of our power to have a bird's-eye view of the whole system and that we aggregate what we see on individual inspections.
Since I arrived at Ofsted I've really been trying to make sure we think about how best to draw together the evidence we get from individual inspections and those findings, to say what is it that we're seeing about the whole, that we should be concerned about and should be talking about.
Meg Hillier, public accounts committee chair, tells FE Week editor…
We had hoped to have a hearing [this month] with Jonathan Slater, where we were going to put forward some of the key points about how come Learndirect is too big to fail, how come it is still getting money and we haven't terminated its contract, and questions like that.
We have also been in touch with the National Audit Office which is considering doing an investigation. This is a quick-hit inquiry so it is not a long-term value-for-money one. It will probably be just six to eight weeks. If that did go ahead it would probably come out late October at the earliest.
We will make sure that when Jonathan Slater is in front of us again, which we expect to be at some point in October, we will obviously be putting these points to him.
I hope Learndirect will open itself up to auditors
I have also been talking to Robert Halfon, the chair of the education select committee, to make sure we are looking at what we can both do to make sure we really draw out any wider lessons of government as a wider issue, which is pretty critical.
This is money that has gone to a provider that has not delivered. There is the issue around management fees and subcontracting which I know the education select committee is keen to look at, but it is also an issue which the public accounts committee has looked at a lot, where you have one big subcontractor or a few  swooping up the money, but other people are actually doing the work.
We need to look at whether that is really what government means by "outsourcing".
Outsourcing is here to stay I think, but we have said several times to the government in many reports that once you outsource you do not absolve yourself of this responsibility from making sure it is delivered.
We have been hitting very hard on how you manage that contract as a smart client.
There is no real prospect of Learndirect surviving this scandal
It does not seem to me that in this case the DfE has been a smart client.
It got to a point where it was dealing with a provider that if it had started digging they might have found their problems, so it does seem that Learndirect has been too big to fail.
If the NAO do an investigation, which I hope they will, then we would expect to have all of the data and information about what money has gone in, what has been spent, what management fees were charged and all of that.
If the NAO goes in, they have access to all the contracts and information at the DfE, and I would hope if Learndirect has any conscience, given it now has this publicity anyway, it will open up itself to the auditors because there is now nowhere for them to run and hide.
There is no real prospect of them surviving this scandal.
Nick Linford editorial – Learndirect: No scapegoats, no excuses

The Learndirect scandal might have looked very different had it taken place before the funding agency was subsumed into the DfE.
My hunch is that, as a non-departmental public body, the Skills Funding Agency might have been able to handle decisions and their related communications very differently.
The ESFA does not have its own press office, and over several weeks the DfE has first avoided and finally refused to answer two key questions. Firstly, why didn't it act on the evidence supplied by Ofsted at the end of March, and secondly, when did Learndirect withdraw from the tender for which it was subsequently awarded a £45 million contract extension?
The NAO is poised to investigate, and ministers and civil servants will need to account for their actions.
At the heart of any investigation will be Peter Lauener, the ESFA's chief executive and accounting officer.
He will face a torrid few months before his retirement, but it needs to be remembered that the ESFA is now an executive agency to the DfE.
Gone are the days when it would refuse to toe the government's line.
And because the ESFA was brought in-house, the buck stops with the secretary of state, Justine Greening and DfE's permanent secretary, Jonathan Slater.
And they have no scapegoats and no excuses.