Damian Hinds has been appointed as the new education secretary and, with a background including responsibility for youth employment at the Department for Work and Pensions, he could be exactly what T-levels need.
The government has said that all T-level students will have to take part in "high-quality" work placements, which should last between 45 and 60 days and consist of a minimum of 315 hours, something described as "impossible" by the Association of Colleges.
But Mr Hinds, who served as the government's employment minister at the DWP from July 2016 until his sudden promotion on Monday, has past form for linking together employers with young people.
Through work experience, young people broaden their horizons, learn how to work with others and gain confidence
At a Westminster Hall debate on youth employment in December, he spoke of the importance of employers "large and small" offering work experience and vocational training in an effort to "improve productivity, promote intergenerational fairness and tackle poverty and disadvantage".
As part of his brief at the DWP, he helped introduce the Youth Obligation programme in April last year, a scheme he described as "a partnership approach between the government, MPs and educational employers".
The programme, in areas where full universal credit is running, requires claimants aged between 18 and 21 to undergo intensive job-support training, including work experience, skills workshops, mentoring, help with job applications and interviews, and training in maths, English and IT.
Those still unemployed after six months are given compulsory vocational training and work experience in a sector with a high number of vacancies or encouraged to take up a traineeship.
Mr Hinds is so confident in his ability to link young people up with employers that, during the debate last month, he told his fellow MPs to contact him if they were having difficulties putting local businesses in touch with job centres so he could help to "facilitate" it.
"When businesses give a young person a chance of employment or the valuable opportunity of work experience, it is not only the job-specific skills that they gain that make a difference," he said.
"Through work experience, young people broaden their horizons, learn how to work with others and gain confidence. That in itself can be instrumental in changing their job opportunities and life chances."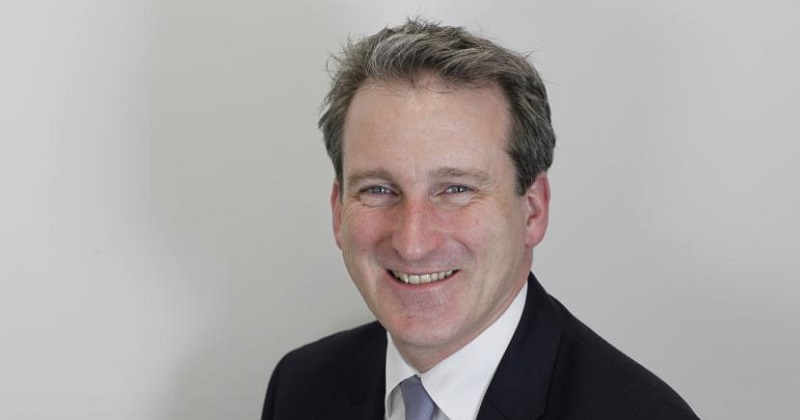 The Department for Education is currently running a public consultation on T-levels, but there will be no backtrack on the mandatory work placements, according to his predecessor as education secretary, Justine Greening.
Mr Hinds replaced Ms Greening on Monday evening, when she resigned from the government after refusing to take up a post at the DWP.
Skills minister Anne Milton had been tipped to move to health but remained at the DfE when the reshuffle came to an end on Tuesday.
However, the YouGov founder and former apprenticeships adviser to David Cameron, Nadhim Zahawi, was promoted to junior minister at the DfE.
At the time of going to print, the DfE was still refusing to comment on whether Ms Milton or Mr Zahawi would take on the apprenticeships brief.
Mr Zahawi became apprenticeships adviser to the Mr Cameron in November 2015, in support of the Conservative manifesto pledge to deliver three million apprenticeship starts by 2020.
In August 2016, a month after Theresa May became prime minister, it was confirmed that he was no longer in the role.
The new Secretary of State for Education: Damian Hinds
Born in 1969, Damian Hinds is 48 years old
Attended St Ambrose Grammar School in Altrincham, Cheshire
Studied politics, philosophy and economics at Trinity College, Oxford University.
According to his LinkedIn profile he worked in hotel management after university before becoming a strategy consultant.
First elected MP for East Hampshire in 2010, with a majority of 25,852 (47%)
Served on the Education Select Committee and until October 2012.
Chaired the All-Party Parliamentary Group on Social Mobility.
Assistant Government Whip from July 2014 until March 2015
Exchequer Secretary to the Treasury from May 2015 until July 2016
Minister of state for employment at the DWP from July 2016 to January 2018