Colleges are increasingly sending students who reach "crisis point" to accident and emergency, an FE Week investigation has heard.
Nikki Lane, head of student wellbeing and progression at Great Yarmouth College (pictured right), said a combination of cuts and a lack of other options had led the college to fall back on calls to A&E to prevent troubled students coming to serious harm.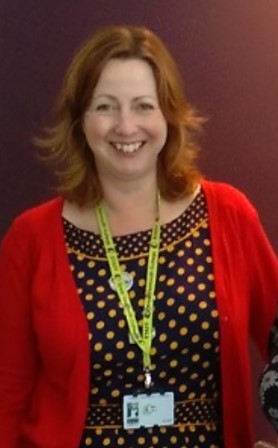 She said: "Over the last few years we've seen an increase in students presenting with mental health problems and just within one year, 2014/15 to 2015/16, we saw an increase of 156 per cent.
"At the moment, just looking at the numbers, it is likely we will keep that same trend in growth."
Ms Lane said she had witnessed students come to ask for help because they had plans to take their own lives – leaving the college faced with tough decisions about how to ensure their safety.
"We know we can't let them leave the premises, but ultimately we can't restrain them," she said.
"Mostly they agree to go to A&E or to see a paramedic, and our approach is to try and put some control back with them about what they want to happen next."
She added: "If somebody leaves the site we go down the police route, so either way it's an emergency services crisis point. Ms Lane's account illustrates the findings of a new survey by the Association of Colleges, which revealed that three quarters of English FE colleges have been forced to send learners experiencing mental health crises to A&E in the past academic year.
The figures, released today by the AoC, also indicated that 85 per cent of colleges that responded had seen an increase in students with disclosed mental health issues over the past three years.
The survey showed that almost all (97 per cent) are providing education on wellbeing as part of "extensive work to support students in maintaining mental wellness". 
But while the majority, including Great Yarmouth College, have dedicated counselling and welfare staff to support and refer to specialists, an AoC spokesperson warned that "as a result of the substantial reductions in college funding in the previous five years, most colleges have had to make reductions in non-teaching services".
Ms Lane agreed that funding was a problem. She said: "Going to A&E isn't the right thing for our area, but actually we need some money to put support into colleges to deal with this.
"We are paying two full time safeguarding and wellbeing members of staff – that's a lot of input.
"We have seen the positive impact of doing that, but actually to have some additional support would really help."
AoC president Ian Ashman expressed alarm at the high rates of referral to A&E and urged local health services to help colleges struggling to cope with this.
He said: "A&E units are overloaded and overcrowded and it is not right that colleges are forced to refer so many students to these services, which are often not the most appropriate place for them.
"Colleges don't want to add to the current problems A&E services are experiencing, but they are sometimes left with no choice because there is a lack of investment in joined up specialist support for young people and adults in the community," Mr Ashman said.
He praised colleges for doing "excellent work" in supporting learners with mental ill health, but said better working relationships with local NHS mental health services "can avoid students developing more serious problems or getting to the point of a mental health crisis".
Former Hackney Community College principal Mr Ashman announced in November that he would dedicate his term of office at the AoC to tackling what he described as a "massive increase" in the mental health support needs of college students.
The mental health survey was completed by 105 of the AoC's 308 members, although not all colleges answered all the questions.
The survey results come after it was revealed that plans to roll out mental health first aid training to schools, announced by the prime minister Theresa May in January, would not cover colleges.
A government spokesperson said: "Clinical Commissioning Groups put in place local plans to set out how services can work together and we expect colleges to be engaged in drawing up these plans.
"Colleges play an important role in protecting the mental wellbeing of students. The government plans to invest around £7 billion into education or training for 16 to 19 year olds in 2016/17 and colleges have flexibility to determine what programmes and additional support they offer their students and can work together with other providers to combine resources."
Great Yarmouth College's approach
 Ms Lane told FE Week Great Yarmouth College has tried to find new ways to tackle mental health issues recently, after conversations with paramedics, A&E staff and the students themselves highlighted that new approaches were needed.
"We thought about what we could do as a college to try and intervene just that bit earlier and help to stop people getting to the crisis point as much as we possibly can," she said.
"Students are beginning to talk about how they are feeling earlier – those people previously would have got to crisis without talking to us, but I think now we are able to almost normalise the conversation."
She said the college's safeguarding team is working to strengthen relationships in the local community, with the NHS wellbeing service, GPs, Child and Adolescent Mental Health Services, and through a partnership with the charity Mind.  
"We regularly work with between 45 and 70 partners for different areas," she said.
"This helps provide specialist support for students, depending on what they are dealing with – which could be anything from their sexuality, to rape or domestic abuse, or perhaps depression."
Ms Lane added that personalising the approach can be really beneficial, and the happier students the more they tend to achieve.
"I would advise others to focus on the wellbeing of individuals, and actually look at putting into place those early stage interventions that can support someone," she said.

The students' perspective
Two Great Yarmouth College students gave their views on some of the challenges around dealing with mental health and some of the most effective ways to offer help.
A 20 year old learner studying level two in sport at the college (who did not want to be named) told FE Week about the experience of tackling a tough time with mental health.
"When I started at Great Yarmouth College I found at that my mum had cancer – I was the main carer for my mum and felt very isolated.
"I had problems with my behaviour and went off the rails, turning to drugs and getting involved in gang activity, which resulted in me trying to commit suicide and spending time in rehab.
"The college encouraged me to come back and listened to how I was feeling, helping to put support in place.
"I have been encouraged to join the student union as the LGBT Officer and the friendships I have made have really helped.
"I have got my mental health in check and reduced the amount I need to see a counsellor.
"I also won the Principal's Award for Wellbeing, nominated by my tutors in 2016 and have returned to college this year to work towards joining the Army."
Taila Wiltshire, the college's 17-year-old student union president, explained some of the improvements that had been made in tackling mental health issues at the college.
She said: "College tutorials have helped raise awareness of mental health, so students know they are not alone, if they want to speak to someone they can.
"Posters are put up around college and we ran the 'Time to Talk' day, which we will carry on doing.
"Staff make time to listen and you can take your friends to speak to the wellbeing and safeguarding team if they need advice.
"The college is all about the students and represents them well."