Senior FE and skills figures warned that colleges would have to change "more than ever before" to survive, at the launch of a 216-page book celebrating 'the coming of age of FE'.
The book, which focuses on the experiences of FE colleges since incorporation in 1993 and also considers their future, was unveiled at the Institute of Education (IoE), in Central London.
One of the book's 25 contributors, Mick Fletcher, a founding member of the Policy Consortium and senior IoE research associate, spoke to the audience that included former Whitehall FE and skills chief Dr Sue Pember and chief executive of the Association of Employment and Learning Providers Stewart Segal.
"Surviving and surviving in its current form are two very different things for FE. Colleges will have to adapt," said Mr Fletcher. He added: "Incorporation has done a lot of wonderful things, but people are still worried about many of the same things as they were all those years ago [around the time of incorporation]. Finance is obviously the biggest concern."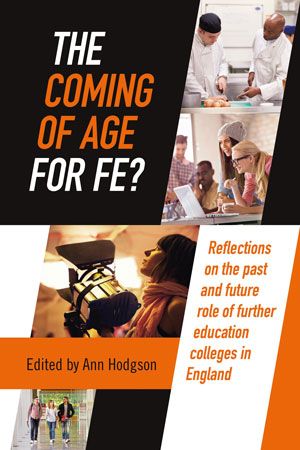 Dr Lynne Sedgmore, 157 Group executive director, also told the 120-strong audience of college, awarding organisation, union, and other sector membership body leaders that "we need to change perceptions of the sector".
This was something, she said, "we haven't managed in the 35 or 36 years that I have been involved, but I think we can focus minds on the important economic contribution that we make".
Kirstie Donnelly, managing director of City & Guilds UK, said: "We have to be more responsive to learners and what they need. They are going to be paying for their training, either directly or indirectly [through employers], so we need to listen to them."
She added: "We must be bold about technology and look at more innovative ways of delivering learners' needs."
The book was published by the IoE and was partly inspired by an FE Week supplement in April 2013 entitled Celebrating Twenty Years of College Independence.
Paul Grainger, co-director of post-14 research and innovation at the IoE, which published the book, said: "This is a very proud day for everyone at IoE. I think it is the first time that a book has gone into so much detail about the changing fortunes of our wonderful sector."
Click here to buy the book, priced at £24.99 and entitled The Coming of Age for FE? Reflections on the past and future role of further education colleges in England. The book launch took place on Thursday (June 4).
Click here for an expert piece by Ann Hodgson
From left: Ian Nash, Dr Lynne Sedgmore, book editor Ann Hodgson and Mick Fletcher
————————————————————————————————————————————–
'Newcomer's' view of incorporation book
Nikki Gilbey (pictured), head of learning, land-based at Chichester College, gives her view on Ann Hodgson's new book on FE.
For those of us who are relative newcomers to the sector, with less than a decade under our FE belts, this publication comprehensively covers a range of issues and topics that give a broad yet detailed understanding of, as described in the first chapter, this "important but visible sector".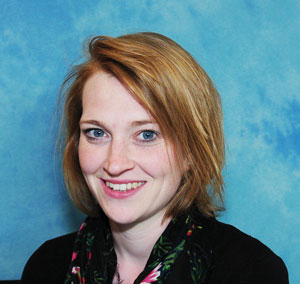 Ann Hodgson, Bill Bailey and Norman Lucas' contribution to The Coming of Age of FE? in opening chapter What is FE? should be recommended reading for all politicians, teachers elsewhere in the education sector, employers, in fact everyone should read this.
The authors' sense of importance of the sector and the impact it clearly has on thousands of people shines through the data and descriptions of what FE colleges do, how they are managed and also how they have changed over the years since incorporation.
Hopefully this book will go a long way in changing the problem of the "low political profile" of the sector, reminding all who read it of the numbers of students who have successfully passed through the doors of colleges with qualifications, knowledge and skills and the dedicated staff at all levels who make that happen.
————————————————————————————————————————————–

Twenty one years of central government control
Politically, FE has been an instrument of central government control from day one of incorporation. It was soon apparent that "freedom" was tied to unrelenting "efficiency savings" — a euphemism for cuts.
Labour did bring huge funds and a heyday of lifelong learning expansion with former Education Secretary David Blunkett's vision in The Learning Age, but this was with hindsight remarkably short-lived and everything soon focused on skills in line with the Treasury-commissioned Leitch review demands for meeting skills targets.
From then on, if not before, FE policies of all parties converged. It became clear that Labour's big spending had brought false hopes as an unrelenting shift of emphasis
on funding for skills priorities took precedence only to accelerate with
ensuing spending cuts.
Considerable research evidence in support of wider lifelong learning as an effective means of social and economic inclusion — getting people on to the first rungs of the skills ladder — was swept aside as too slow. Has the skills push really achieved much? No, other than to minimise demands for employers to meet essential training costs.
With no-one other than government paying for FE and skills training in any substantial way, FE colleges were forced as ever to follow the money and, consequently, successive failing government skills-for-work strategies.
The constant effort to get employers on board too often ends in spending money on dead weight training and scams, with exaggerated claims on all sides about the success of apprenticeships and other schemes.
The answer from politicians of every political hue is to shift the focus to schools with the creation of University Technical Colleges, Career Colleges and the like. FE colleges were seen as suitable sponsors — particularly when businesses failed to come forward in significant numbers — but this meant they were yet again tarnished by the failures resulting from bad policies, poor strategy and
lack of cash.
In the end, you could not get a cigarette paper between the policies of different political parties, with an increasing consensus around an ever-narrowing skills agenda and colleges taking blame
for shortcomings while the schools sector and employers take the increasingly limited resources.
But if one thing is certain it is that colleges will creatively bounce back and — being the "adaptive layer" as defined by Dame Ruth Silver — will bail out those who fail the system created by the short-term strategies of politicians. And, when they do, they will yet again bear the brunt of blame for any perceived failures.