A study of three colleges has shown that sending regular encouraging text messages to learners can dramatically cut dropout rates.
The experiment was carried out by the Behavioural Research Centre for Adult Skills and Knowledge (ASK), which was launched last September by social purpose company the Behavioural Insights Team (BIT) in partnership with the Department for Business, Innovation and Skills.
An ASK spokesperson said it involved 2,000 learners aged 19 or above from Manchester College, Leicester College, and Stoke-on-Trent College, who were all studying courses with entry requirements below level two for English and maths.
Half of them were sent texts, which encouraged them to continue with their studies, every Sunday evening during term times throughout 2014/15 and more frequently during the holidays.
A BIT update report for 2013 to 2015, which was published today, said that the experiment had been a success, as "these simple text messages led to a 7 per cent increase in [day-to-day] attendance [rates]" compared to the other 1,000 learners involved with the study who were not sent texts.
It added that the dropout rate, which shows the proportion of students who quit courses and never returned, was 36 per cent higher among learners who did not receive the texts.
Zhi Soon (pictured above), director of ASK, said: "The figures were very encouraging. We sent out more encouraging texts during the holidays, because that is a key time when dropout rates are higher than usual."
Joyce Black, assistant director for development and research at the National Institute of Adult Continuing Education, said: "Any interventions that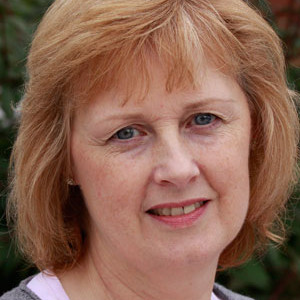 providers use to support increased retention of learners on programmes are always a good thing. We know that many providers use such interventions regularly.
"We hope that their continued attendance has helped them to grow in confidence, changed their attitude to learning and to achieve their potential."
Another experiment run by ASK over the last academic year attempted to demonstrate whether employers value GCSEs more than equivalent functional skills qualifications.
The BIT report explained that "variants on a CV were used in over a thousand job applications", with some showing grade C maths and English qualifications and others equivalent level two functional skills qualifications.
Mr Soon said: "The final data is not back on this yet, but early indications suggest that employers have a more positive reaction to CVs displaying GCSEs."
He added: "What we are trying to do with all of these trials is to equip providers with additional tools to engage in an even more effective way with their learners.
"We are planning to run more experiments with a larger selection of colleges next academic year."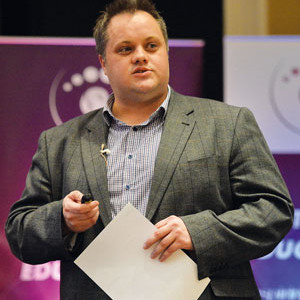 David Corke (right), director of education and skills policy for the Association of Colleges, said: "Anything which helps students to stay on the right education and training programmes will be of interest to colleges.
However, he added: "All students need good skills in English and maths in order to go into the work place, but in some cases a GCSE is not appropriate and a more applied qualification would most benefit the student and their future career.
"The government should work with employers in the public and private sector and colleges to develop new maths and English qualifications which are related to the world of work and everyday life."
BIS declined to comment
No-one from Manchester College, Leicester College, and Stoke-on-Trent College was available to comment.