College sector leaders will add their voices to an inquiry by the House of Lords Select Committee on Social Mobility tomorrow, discussing funding changes and how to improve employment opportunities for young people.
The witnesses will help the committee explore the choices and opportunities available to young people from age 14 in the UK education system. The evidence sessions will be the tenth and eleventh so far in the inquiry into social mobility in the transition from school to work.
The in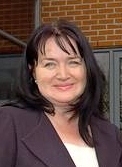 itial session will take place at 10.35am involving Pat Brennan-Barrett (pictured right), principal of Northampton College and chair of the higher education in FE Network at the Association of Colleges (AoC); and Malcolm Trobe, deputy general secretary of the Association of Schools and College Leaders (ASCL).
The second session, scheduled to begin an hour later, will focus on the development of University Technical Colleges (UTCs) and Studio Schools with witnesses David Nicholl, director of the Studio Schools Trust, and Charles Parker, chief executive of the Baker Dearing Educational Trust.
Issues the committee will explore with the witnesses include careers guidance, work experience, funding, performance measures and the role of Ofsted. The possible outcomes of the Government's review of FE will also be discussed, as will inequality of provision for girls, black and minority ethnic (BAME) groups, and working-class boys.
The session will follow on from last week's meeting on October 21, when the committee heard David Pollard, chair for education, skills and business support at the Federation of Small Businesses, call for the UK to define the first priority of the education system as preparing young people for work.
Maggie Walker, chief executive of awarding body Asdan, also spoke, saying that there was growing inequality and the group the committee is looking into actually encompasses the majority of young people.
Other witnesses who have contributed to the inquiry so far include former Deputy Prime Minister Nick Clegg MP; Andrew Battarbee, deputy director, vocational education strategy, Department for Business, Innovation and Skills (BIS); and Oliver Newton, head of the Apprenticeship Growth, Strategy and Legislation Team, Department for Education and BIS.
The committee was formally appointed on Thursday, June 11, "to consider social mobility in the transition from school to work", with Baroness Corston (main picture above) as chair. It is required to report its findings by March 23.
Follow @feweek for live coverage from 10.35am.