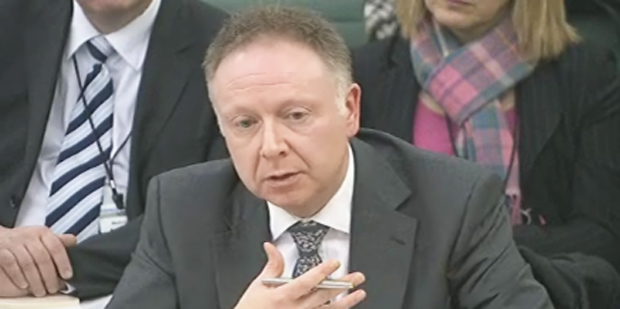 The man in charge of England's college inspections has called for "oversight" of the relationship between colleges and local enterprise partnerships (Leps).
Concerns that colleges were not meeting the skills needs of their local areas were raised by Matthew Coffey, director of FE and skills at the education watchdog, during a meeting of the House of Commons Education Select Committee this morning.
Flanked by his boss, Sir Michael Wilshaw, Mr Coffey called on the government to address a "mismatch" between the skills offered by colleges and those required by their communities and Leps.
His comments reaffirmed those made in Ofsted's annual report last year, which called for a move towards a higher quality and more relevant provision in the learning and skills sector. They also reaffirmed comments made in an exclusive Q&A with FE Week following the annual report.
And responding to a question from Stroud MP Neil Carmichael, Mr Coffey told the committee that the skills gap was a key factor in Ofsted's demand for better working between colleges and Leps.
Mr Coffey said: "I think the key area for us in this annual report is that we think the country is facing a skills crisis.
"There are a million unemployed young people, there are employers that continue to report significant skills shortages and layered on top of that we have got a sector which has been given more and more autonomy over the years.
"We visited 17 colleges and we found that only three of those colleges had changed their curriculum to any large degree to meet the needs of the local area, as being defined by the Lep, so there is a real mismatch there and the concern we have expressed in the report is that with that autonomy there has to be some oversight as to how the skills are being delivered to meet the nation's needs.
"I think the government has got to take this very seriously now, because we could have a situation where colleges are empowered to deliver whatever they want to deliver, and yet that doesn't meet the skills requirements of the country, and who is going to intervene is the key question.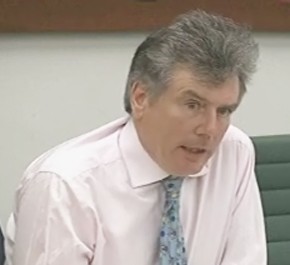 "If it is the LEP, then they need to use the P in their title of partnerships and work very closely with FE colleges and what we have found from our report is that that relationship is at its very early stages, to be generous."
He said meeting skills need in the community was already something inspectors looked for, but said a data dashboard would be launched for governors in the FE sector in April to allow them to compare the curriculum of colleges against skill priority areas set by Leps.
But Mr Carmichael said: "All of that is predicated on there being a really effective understanding of the local labour market, and we are giving a big challenge there to Leps to make sure that they provide that.
"Surely there must be a need for some sort of strategic overview of Leps, because you have certain colleges reaching out beyond certain Lep boundaries.
"For example, in my own patch we have two Leps looking after a unified college, Filton and Stroud, so that wouldn't necessarily work particularly well unless you had a strategic view of the labour market in that whole area."