Exceptional FE learners and tutors have been honoured for their "outstanding achievements" in professional and technical education at this year's City & Guilds Lion Awards.
London's iconic Kensington Roof Gardens was the setting for the prestigious ceremony this afternoon (June 15) to recognise individuals who have "overcome significant challenges" to achieve their goals and lecturers who have "gone the extra mile" to help their students achieve.
Dubbed as the "Oscars of skills education", the Lion Awards marks the culmination of the Medals for Excellence awards programme, which dates back more than 100 years.
BBC breakfast and Celebrity MasterChef presenter Louise Minchin and managing director at City & Guilds Kirstie Donnelly hosted today's ceremony.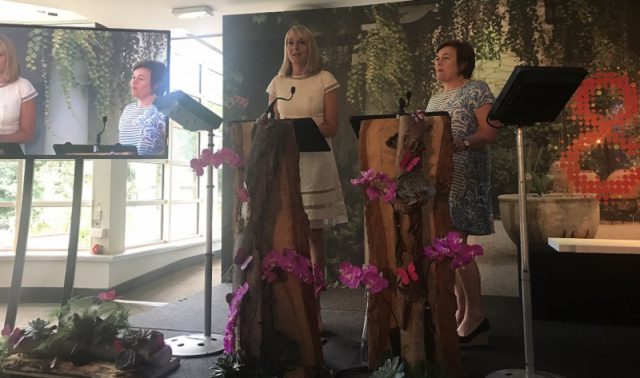 Ms Donnelly said the "talent and commitment" shown by every one of this year's nominees and winners in reaching for their goals "reflects exactly what the Lion Awards is all about".
"We, at City & Guilds, are honoured to have been a part of their journeys and delighted to have this opportunity to mark their achievements."
This year 85 nominations were submitted across 11 categories.
Sandesh Naik picked up the award for outstanding achiever of the year.
Sandesh, who studied a level two certificate in design and craft – conservation and restoration at The London School of Picture and Frame Restoration, was faced with "severe barriers" to overcome in order to pursue his passion for art, according to City & Guilds.
Originally from India, Sandesh was told that art was for "wealthy students who did not need to work".
He independently managed to fund his studies by painting murals for hotels at night, props for carnivals, the gates of temples and any other work he could find.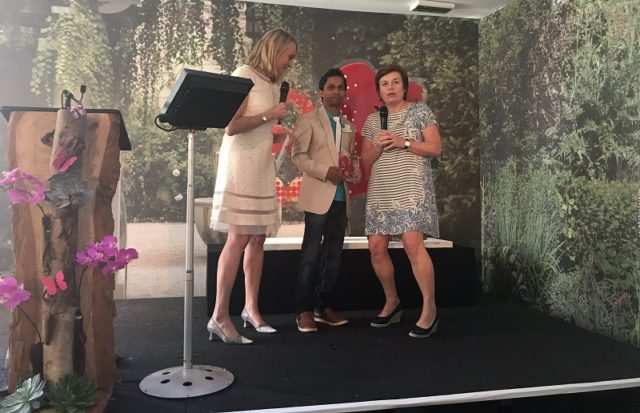 The London School of Picture and Frame Restoration's charity project then visited Goa, India, which he took part in.
City & Guilds said: "For him [Sandesh], the chance to help preserve some of the most prized art in his homeland, was worth every obstacle in his path, including surviving on just two hours sleep a night in order to work on commissions so that he could fund his studies."
Toby Crabtree from North Lancs Training Group, in Accrington, took home the award for apprentice of the year.
City & Guilds said Toby, who studied a level three NVQ certificate in management, is classed as a "valued employee" at Mi-Flues, a manufacturer and distributor of flues and chimney installation parts, where he worked his way up to warehouse manager in just eight years.
Amy Vaughan from Plumpton College in Lewes picked up the award for UK learner of the year (not in employment).
The level three diploma in floristry student was hailed for developing top skills in her course which led to her achieving distinctions in all of her assessments.
City & Guilds added that her "energy, determination and passion for the craft" saw her lead a team to first place in a national competition at Covent Garden Flower market.
The people's choice award winner was level three animal management lecturer Holly Hackney from Chichester College.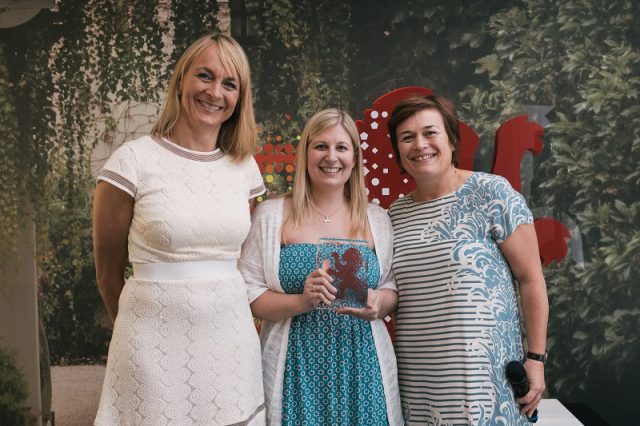 City & Guilds said she is "passionate" about her subject and works "tirelessly" to share her enthusiasm with learners.
Employee learner of the year went to Jill Smith from Coleg Cambria in Wales.
Jill already had her own hair and beauty salon when she came up with and brought to life the idea to create a social enterprise to help young people with additional needs to be able to train and get work experience.
UK tutor of the year was awarded to Lyn Evans, who teaches countryside and environmental conservation management at Bridgend College.
Lyn and his learners manage a 110 acre campus, which has given the students "some invaluable real life experience" and has been "instrumental in the college achieving some prestigious awards including Sustainable College of the Year", City & Guilds said.
UK centre of the year wen to Nottingham College for its "deep commitment to standardisation in order to provide its learners with a consistent and high quality learning experience".
Four international awards were also presented today.
International tutor of the year went to Sean Nason, who works at Irish Prison Service Headquarters in the Republic of Ireland, international employee learner of the year was given to Atia Saeed, who works at SERCO in Dubai, Serco also picked up the award for international centre of the year, and international learner of the year (not in employment) was won by Joanna McKenna, from Donegal ETB Letterkenny Training Centre in the Republic of Ireland.
Main pic: All of the winners from the City & Guilds Lion awards 2017