Apprenticeship start rocketed in the months before May when mandatory cash contributions from employers kicked in, the latest Department for Education figures show.
In the first half of the 2016/17 academic year apprenticeship start volumes were similar to the previous year, but between February and April they grew by 52,700 (47%).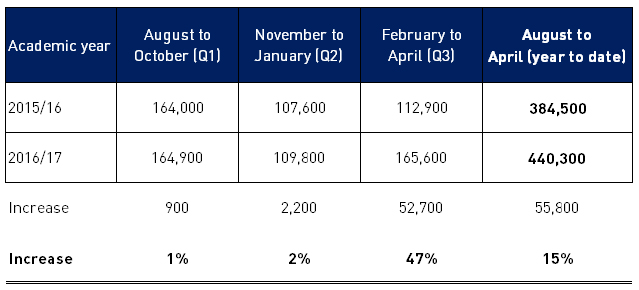 FE Week understands the majority of this growth took place in April, a month before the levy reforms began, which for the majority of employers requires mandatory cash contributions  for the first time.
As reported in FE Week, the unofficial estimates put apprenticeships starts in May as very low.
So the figures released today strongly suggest providers and employers rushed to start before apprentices before the new rules and funding regime kicked in.
More to follow.