The government has been criticised for largely ignoring the role of FE colleges play with delivering degree level provision in its new white paper on higher education.
There were only three mentions of FE colleges throughout the 83-page document, called Success as a knowledge economy: Teaching Excellence, Social Mobility and Student Choice, which was unveiled by the Department for Business, Innovation and Skills this morning.
This provoked criticism from Shadow Skills Minister Gordon Marsden that it "consistently talks simply about universities and possible new universities — yet it ignores the role of FE colleges and providers which currently deliver at least 10 per cent of all HE participation".
The white paper did acknowledge that "the growth in FE colleges and alternative providers offering higher education has significantly changed the marketplace and how students study".
It added that the government would introduce a range of reforms to the way in which providers can award their own higher education qualifications through degree awarding powers (DAPs).
It said: "DAPs in the current system are all or nothing — designed around traditional large, established, multifaculty providers.
"This system is both outdated and insufficiently flexible, so we will create a suite of options for those wishing to award their own degrees in the future.
"We will allow providers who meet our demanding quality standards to secure full degree awarding powers more quickly, after three years of operation.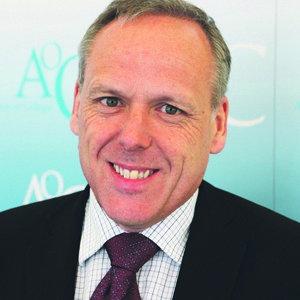 "High quality providers will also be able to award foundation or taught degrees on a probationary basis when they first start operating, subject to some restrictions on scope."
Martin Doel, chief executive of the Association of Colleges (AoC) said: "This step change away from the country's traditional university system will empower more people than ever before to access HE in their local area through a college."
It comes after colleges were granted foundation degree awarding powers in 2011 — although there was limited uptake from the sector.
The document published today added: "In our green paper, we proposed that only providers with 50 per cent of their students on higher education courses would be eligible for teaching excellence framework (TEF).
"Many stakeholders made a compelling case against what they saw as an arbitrary ban on other providers operating in the higher education sector.
"FE colleges, for example, may individually only have a minority of their learners on higher education courses, but collectively deliver a significant amount of higher education provision."
It added that having considered such responses, "we have decided to expand eligibility for TEF year one to all providers that deliver undergraduate provision, including at levels four".
It also said that part-time courses would also be incorporated from year one as a result of the responses to the consultation.
The white paper also stated that a single market regulator, the Office for Students (OfS) would combine the existing regulatory functions of the Higher Education Funding Council for England (HEFCE) and Office for Fair Access (OFFA).
"It [OfS] will have clearer and consistent powers to regulate the sector, by attaching regulatory conditions to providers that enter the system," it added.
"The conditions will be consistent between all types of providers – higher education institutions, alternative providers, FE colleges and new entrants."
The BIS white paper comes two weeks after FE Week exclusively revealed details of the postponed skills white paper, which will be the first of its kind in a decade.
Now expected before the government goes into purdah on May 27, ahead of the EU referendum, the skills white paper is due to outline how16-year-olds will have to choose between academic courses leading to university or a new technical professional education (TPE) route into work.
The plans are expected to reflect findings of an independent panel, led by Lord Sainsbury, to look into technical and professional education (TPE) plans.