Two governors have resigned and union tension has flared at one of England's largest college groups after it announced plans to invest in an unconventional tech venture.
Capital City College Group (CCCG) is spending half a million pounds kitting out its currently empty Regent's Park campus for a course run with a new firm called 01 Founders, which involves a "sink or swim" admissions model and no teachers.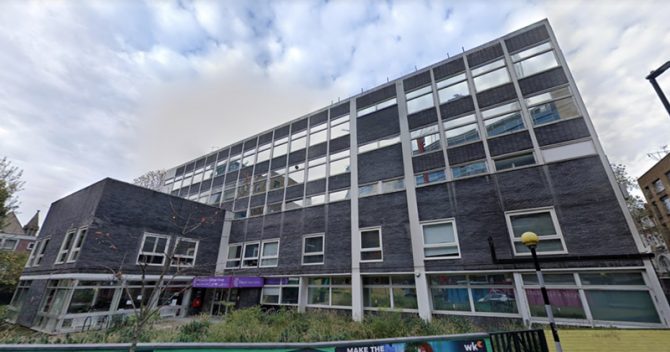 FE Week understands the true cost runs into the millions when accounting for the exclusive use of the campus in central London, which at one stage was being considered for sale.
The college revealed that a split within the board led to two resignations, one of which was the Association of Colleges' area director for the Midlands Shane Chowen.
After being approached by FE Week, Chowen said he "didn't feel this was the right thing for the group. It does not look to me like it will have an impact on the communities I believe the college should be focusing on."
Fellow governor Sarah Ebanja has decided not to seek another term on CCCG's board over the decision on the course, FE Week understands.
Applicants will have to 'sink or swim' to make it onto the course
The news comes as the college plans to make lecturers redundant in other parts of its group.
The coding course is free for learners to take and offers participants a guaranteed job after they graduate. Learners can be of any age, have no academic qualifications and will be taught through software from coding platform 01 Edu.
To get a return on investment, FE Week understands 01 Founders will take a cut from the programme's graduates' salaries, or a stake in any companies they set up – as it has done with a similar project called '42' in France and America.
A controversial aspect of the intensive two-year programme is that it starts with a one-month selection process, based on a "swimming pool" model where applicants "sink or swim".
Where this has been used for similar programmes overseas, 1,000 applicants have been slashed down to a cohort of 250. Hopefuls have to work every day, including at weekends, to complete, file and evaluate tasks.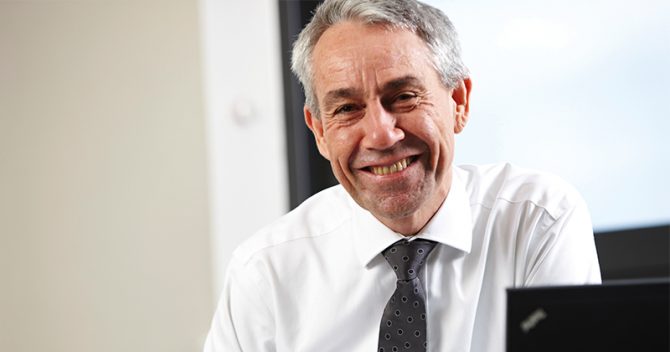 CCCG's chief executive Roy O'Shaughnessy told FE Week he "really didn't like" the model, and the approach for CCCG's programme has been described as "a swimming pool with armbands".
Applicants will be able to access pastoral services and if they do not make it, candidates will be signposted to similar courses.
CCCG's project will also involve around 1,000 applicants, who will be whittled down to 250. The successful learners will then work independently or in groups to complete 50 projects over two years, while studying multiple programming languages.
A target has been set of making half of course participants women, 30 per cent ethnic minorities, and half from underrepresented backgrounds in tech, such as the long-term unemployed.
O'Shaughnessy hopes it will attract a "whole group of individuals who wouldn't necessarily look at an FE college specific before this". He also hopes they will "get an 'in' to every major employer in London that will be participating in this going forward".
Union call tech venture's teacherless model 'disgusting'
But union officials have been enraged to learn the course does not use teachers, as CCCG is looking to make 30 staff members redundant.
The job cuts will be made on courses where "fewer students are enrolling, and class sizes have become untenable", according to a college spokesperson.
University and College Union general secretary Jo Grady branded it "frankly disgusting CCCG wants to throw staff on the scrap heap whilst wasting the equivalent of millions of pounds on a project that advertises itself as offering 'teacherless' training".
Staff, she added, are voting on taking industrial action.
The college's spokesperson said they had been "open" with the UCU about proposals to reduce full-time equivalent staff and will look to make voluntary rather than compulsory redundancies.
Greatest risk to college is to its reputation
Asked what its return from the tech venture would be, CCCG said it will see returns on an equity stake in 01 Founders, a company that was incorporated in January.
The CCCG spokesperson refused to disclose how much the stake was worth.
Although it is kitting out and lending its whole building to the programme, the group intends to eventually start charging rent on the premises.
The 42 project started in 2013 in France before expanding to America, and was founded by computer engineer Nicolas Sadirac. 01 Founders was co-founded by Sadirac and entrepreneur Brent Hoberman.
Former culture minister Ed Vaizey and former schools minister Jim Knight are listed as advisers to 01 Founders.
While applicants are guaranteed a job at the end of the course, the syllabus reveals this could be with the 01 Founders Talent Agency, where the company may profit from hiring out graduates to outside companies.
CCCG has only recently exited early intervention with the Education and Skills Funding Agency. That came after a surprise £10 million deficit in 2018/19, following unplanned, multi-million-pound losses in previous years. Another £10 million deficit was recorded in 2019/20.
Chair Alastair Da Costa said the greatest risk from the coding school was not financial, but reputational: "In terms of how the public will perceive it, how the swimming-pool model would be perceived, that it's too different for FE, and that we're entering into a relationship with two international organisations."
01 Founders did not respond to requests for comment at the time of going to press.