The government today learned how National Colleges planned to spend their funding as the deadline closed for proposals to be handed in.
Seven National Colleges, led by groups of employers to provide specialist skills for their industry, have been approved so far — one each for advanced manufacturing, wind energy, creative and cultural industries, onshore oil and gas, nuclear power, digital skills and for HS2 rail development.
The government has pledged £80m funding for the colleges, to be matched by employers — and it asked them to explain, in more detail, how the money will be spent and what the timescale was for progress.
And the proposals submitted to the Department for Business, Innovation and Skills (BIS) will help determine when they open.
Skills Minister Nick Boles said: "Subject to the assessment of the proposals from the National Colleges…, we intend to have a network of industry-led National Colleges operational by September 2017."
Catherine Large (pictured right), deputy chief executive of the Creative and Cultural Skills National College, which will be headquartered in Thurrock confirmed the business plan had been submitted.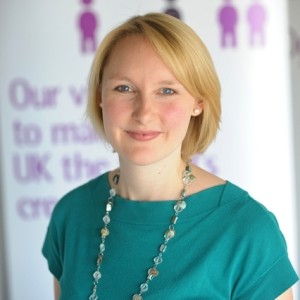 She said: "Led by employers including Live Nation and the Royal Opera House, the National College will provide apprenticeships and give young people the opportunity to learn up-to-date technical skills and develop industry experience.
"The creative industries contribute 1.8 million jobs to the national economy and are expanding exponentially. This National College will enable the industry to continue on a course of economic growth."
Ken Cronin, chief executive of UK Onshore Oil and Gas, which will oversee the fracking National College with Blackpool and The Fylde College said he was "excited" about the project's potential.
He said: "Our ambition is for the National College for Onshore Oil and Gas to train the next generation of onshore engineers and other specialists.
"We want to inspire younger generations to receive the training they need to allow them to take part in the great career opportunities available in our industry.
"I look forward to developing it into an international centre of excellence in the coming months and years."
No one from the National Colleges for advanced manufacturing, in Sheffield, wind energy, in the Humber, nuclear power, with bases in West Cumbria and Somerset, digital skills, in London, or high speed rail development, in Birmingham, was available for comment.
A BIS spokesperson said the approval of National Colleges would be subject to the spending review.