Criminal charges could be brought against the founder of a controversial former apprenticeship provider, who has been disqualified from acting as a director for six years.
Manchester-based Elmfield Training was one of the country's largest providers of apprenticeships, which received more than £100m in public money before it was wound up in 2013 owing 180 companies more than £11m.
The company had previously been subject to extensive investigations by FE Week that revealed alleged malpractices at the firm founded by Gerard Syddall, who was subsequently declared bankrupt in April 2015.
FE Week reported on January 30 that Mr Syddall, of St Helens, Merseyside, had been disqualified from acting as a director until February 2022 after insolvency investigators found he paid himself nearly £1m while his firm was going into administration.
This newspaper has since learned that further investigations by the Insolvency Service, which has the authority to bring its own criminal cases, could lead to him being charged. FE Week also asked the Serious Fraud Office (SFO) if it was investigating the case on Monday.
A spokesperson said in response that it could neither confirm nor deny interest in the matter.
Mr Syddall was still listed on Thursday by Companies House as a director for the St Helens-based scientific and technical consulting firm Marad Ltd.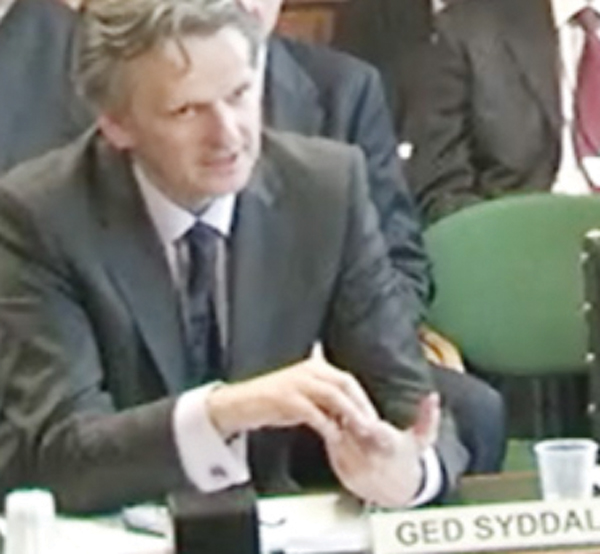 FE Week asked the Insolvency Service why this was possible, bearing in mind it announced on January 29 that he had "been disqualified for a period of six years for breaching his fiduciary duty" to Elmfield.
A spokesperson said in response: "As is normal with undertakings, it doesn't take effect for 21 days after signature, so February 9 is when the disqualification comes into effect."
In a scathing investigation report, the Insolvency Service said Mr Syddall had told the Elmfield board of directors he would not use company funds for his own benefit in March 2013 because the firm was experiencing cashflow difficulties.
But investigators found Mr Syddall, along with "individuals connected to him, and another company of which he was a director" whom the Insolvency Service declined to identify, went on to receive nearly £954,000 from Elmfield.
By the time it went into administration in October that year, Mr Syddall owed the company £2.6m.
Robert Clarke, group leader of insolvent investigations north at the Insolvency Service, said: "Mr Syddall clearly put his own interests ahead of those of the company."
The controversial businessman was hauled in front of the Business, Innovation and Skills select committee in 2012 and accused of paying himself "rip off" £3m dividend payments two years previously, all from government funding.
Then, after FE Week revealed the firm's "appalling" pass rate – just 47.5 per cent of leavers in 2011/12 walked away with an apprenticeship certificate – it was given a grade four Ofsted rating, leading to Mr Syddall's resignation as chief executive in July 2013.
A BBC Newsnight report, supported by FE Week, alleged three months later that Elmfield had received public money for courses that Morrisons employees had declined to take.
But an SFA investigation cleared the company the following April of falsely claiming for learners although it found "weakness in their controls that were not good practice".
FE Week was unable to contact Mr Syddall for a comment ahead of publication.