Awarding organisation NCFE has bought the Council for Awards in Care, Health and Education (Cache) for an undisclosed sum, it was announced today.
A statement on Hertfordshire-based Cache's website said the deal would "ensure our centres will continue to be able to offer Cache qualifications of excellence, and will provide stability for the future of centres and learners alike".
It adds: "We would like to assure you that you will continue to receive the high level of service and support that you have come to expect.
"This development has come at a time when Cache has been operating in an environment of significant change, including the reduction in government funding and the introduction of minimum standards for the entry to the Early Years Educator workforce.
"The Cache board of trustees has been considering how best to safeguard the future for our centres and learners in this environment and believe that NCFE's new ownership will ensure that qualifications of the highest standard and rigour will continue to be developed, to support learners improve the skills level and professional standards of the care, health and education sector."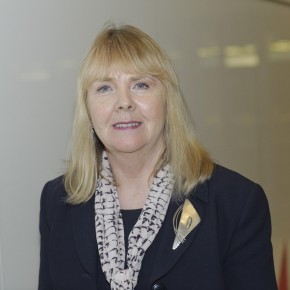 The takeover by NCFE is, according to the statement, "the next stage in Cache's 70 years" having started as the National Nursery Examination Board (NNEB), before merger with the Council for Early Years Awards (CEYA). It also incorporated the National Association for Maternal and Child Welfare (NAMCW).
Cache chair Marilyn Hawkins (pictured left) said: "This is an exciting new chapter in Cache's long and prestigious history with significant benefits and opportunities for the future and represents the next stage in Cache's 70-year evolution.
"When we entered into discussions with NCFE, it quickly became apparent that there was a great deal of synergy between the two brands around education and training, our portfolios and how we design our products.
"We're very pleased that the Cache brand will become part of NCFE – sharing our expertise with a stable, ambitious and forward thinking organisation will undoubtedly add value and help each other to grow and diversify, putting us in a much stronger position going forward."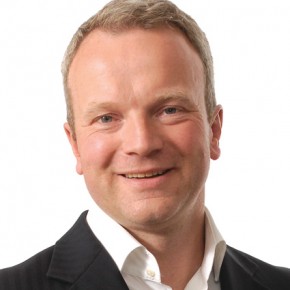 The deal with NCFE includes the awarding organisation and the Cache brand, but the company's charity arm will continue separately under a different name.
NCFE chief executive David Grailey (pictured right) said: "We are delighted to be incorporating the Cache brand into NCFE.
"We were keen to acquire the brand because not only is it highly respected in the care sector, but crucially it also shares our values and ambitions, placing strong emphasis on learner success and exceptional customer service.
"This acquisition aligns with our growth strategy to continue development of our portfolio in health, public services and care (which includes health and social care and childcare). The decision was also taken in response to the changes and funding cuts taking place in the FE sector.
"We've already been working collaboratively with other organisations and partners to share expertise and offer flexible and innovative solutions in the changing education environment, and we believe combining portfolios and some back office systems will make us more efficient and better-placed to face the challenges ahead.
"We are confident that by coming together, the NCFE and Cache brands will be able to grow their influence in the sector. What's more, customers of both organisations will benefit from the development of streamlined and aligned systems supported by the exceptional customer service that our centres have come to expect.
"Learners remain at the heart of all we do and will continue to have access to qualifications which raise professional standards across the world."