An apprenticeship provider whose training was branded "not fit for purpose" just two months ago has been allowed to continue recruiting apprentices.
Key6 Group was the subject of Ofsted's first early monitoring report on newcomers to the apprenticeship market, published in March.
The inspectorate's criticism of a provider new to government-funded apprenticeships when it joined the register of apprenticeship training providers in March 2017 was particularly brutal.
Its apprenticeships were "not fit for purpose", and most people received "a poor standard of training" according to inspectors who visited the provider in February.
Despite this damning verdict Key6 Group was suspended for just two months – and it is now allowed to take on new apprentices once more.
A spokesperson for the Department for Education said it had stopped the group from "taking on new apprentices until it addressed the concerns outlined in Ofsted's report".
"The suspension was lifted in April after it provided a robust improvement plan," she said.
Key6 Group has not explained how it managed to turn things around in such a short time period, despite multiple attempts by FE Week to get in contact.
And its website gives no clue as to its activities, as it simply says "currently updating our website – back soon!"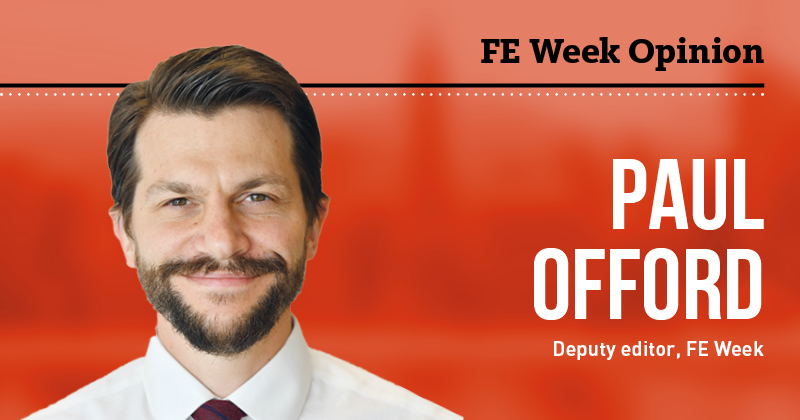 The treatment of Key6 Group is in marked contrast to that meted out to existing providers given a grade four for their apprenticeship provision.
Under rules published by the Education and Skills Funding Agency in January, an 'inadequate' provider should be given five days' notice of removal from the register.
Furthermore, they must not take on any new apprentices, and any existing apprentices would be able to stay on only at the employers' discretion.
To date, one college and at least 10 independent training providers have been removed from the register as a result of a grade four rating for their apprenticeship provision.
But Key6 Group has remained on the register throughout its suspension, as the date it was added, March 13 2017, is unchanged.
Ofsted's early monitoring visits, announced by chief inspector Amanda Spielman last November, were intended to sniff out "scandalous" attempts to waste public money.
Their introduction is believed to be a result of growing concerns around the number of untested training providers that had made it onto the register, and therefore had access to potentially huge sums of public money.
Sixty-four providers currently on the register are listed as a "new organisation without financial track record", 24 of which, including Key6 Group, were successful in the first application window in early 2017.
Four early monitoring visit reports have been published – but Key6 Group's is the only one for a provider new to apprenticeships.
Jigsaw Training and the London College of Apprenticeship Training were both subcontractors before the introduction of the levy in April last year, while North West Ambulance Service NHS Trust is an employer provider.
Speaking at FE Week's annual apprenticeships conference in March, Ms Spielman promised more monitoring visits.
"I very much hope that positive results will significantly outnumber the disappointments," she said.
In a statement, Ofsted said Key6 Group's return to favour was a matter for the ESFA.