Nearly a third of apprentices were not paid the legal minimum wage in 2012, according to information published by the department for Business, Innovation and Skills this afternoon.
The findings in the Apprenticeships pay survey 2012, dubbed "shocking" by unions, show 29 per cent of learners did not receive the then legal minimum of £2.65 an-hour last year, up 45 per cent from 20 per cent the year before.
In October this year, the legal minimum wage was increased to £2.68 an-hour.
The survey also found that the amount of time apprentices spent training had fallen — those doing off-the-job-training said they spent five hours training on average, compared to 6.3 hours in 2011.
Time spent on- the-job training fell from 12.4 hours in 2011 to 11.6 in 2012.
TUC General Secretary Frances O'Grady said: "These findings are shocking and show how many apprentices are currently seen as little more than cheap labour."
Some industries had even higher percentages of apprentices not getting their full entitlement.
In childcare, underpayment was up 65 per cent on the previous year, while 69 per cent of hairdressing apprentices were underpaid.
Ms O'Grady said: "Apprentice exploitation is getting worse across the board. In some industries, such as hairdressing, abuse has become endemic. Ministers must launch investigations now into this abuse."
"This survey also reveals a number of systematic failures in the way apprenticeship pay is being monitored. There are plenty of bad bosses who have deliberately cheated young workers. And it appears many businesses do not understand how minimum wage rates work.
"Unless the government does more to make companies aware of their responsibilities, as well as naming, shaming and persecuting rogue employers, many apprentices will continue to be exploited."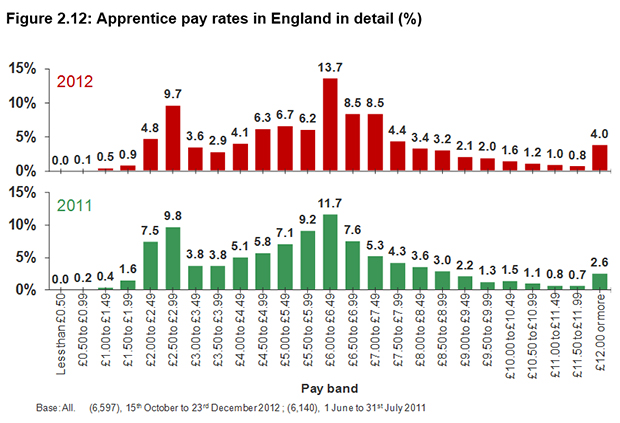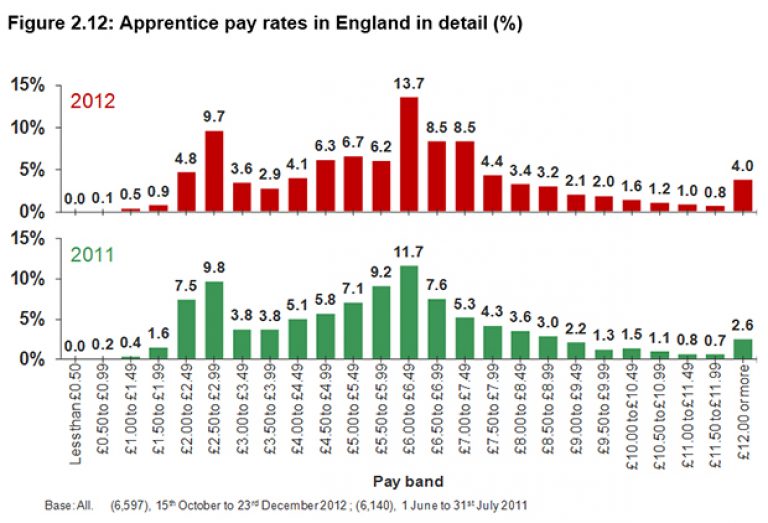 Shadow Skills Minister Gordon Marsden also called on the government to act.
He told FE Week: "The toplines on this seems really quite disturbing. I will want to look at all the details of it and then ask some sharp questions of the government on what their response is and what they are going to do about it."
Skills Minister Matthew Hancock said that creating the right pay and working conditions for apprentices was crucial to the continued success of the programme.
"I am very clear about the importance of the National Minimum Wage," he said.
"Paying less than the minimum wage is illegal and if employers break this law they need to know that we will take action.
"We have revised the National Minimum Wage Naming scheme so it is easier to name and shame employers who break minimum wage law, alongside increasing awareness of the minimum wage rules and ensuring all training providers inform employers and apprentices of the requirements."
He added: "I now write to each and every new Apprentice setting out what they can expect. In the medium term we are reforming Apprenticeships more broadly, including insisting on off the job training as part of the Apprenticeship."
He urged apprentices who believed they were being underpaid to contact the Pay and Work Rights Helpline on 0800 917 2368 for free confidential advice.