The Association of Colleges has asked the government not to "punish" young people by making 315-hour work placements mandatory in T-levels, as officials begin to explore whether the policy is feasible.
Apprehension about a tough compulsory component planned for the new "gold standard" technical qualifications has been rife across the sector since initial plans were released last July.
The Department for Education only advertised for researchers to find out whether the idea could actually work in practice on October 30, ending the tender just eight working days later.
The terms of the contract, worth £96,000 to the winning firm, explained that the required qualitative research should "explore the extent to which employers are able to offer work placements, taking account of their size, industry and occupational area".
It added that "typologies developed should outline employers' current capacity to offer work placements and barriers" to them doing so across all 11 classroom-based T-level routes.
DfE guidance suggests that it expects 180,000 work placements per year, each with an average length of 50 working days, within a range of 45 to 60, lasting a minimum of 315 hours.
Officials have so far been clear on their approach; "no work placement, no certificate", was the phrase used by Sue Clarke, the DfE's qualification policy lead, at a DfE T-levels awareness event run by the AoC last week.
But the association's boss, David Hughes (pictured above), believes the rule will limit young people's choice as it stands, and wants a change.
"There is the need for some T-levels to be delivered without the work placement in a route specific work setting," he told FE Week in an exclusive interview ahead of the AoC conference (see page 16 for more).
There is the need for some T-levels to be delivered without the work placement
"The danger of it is you limit people's choices to what they can attend on a local basis in labour markets that are sometimes very limited in scope.
"You might not have engineering, manufacturing and creative, for example, where you live, so does that mean you can't do any of those? That doesn't feel right or fair."
He said the government should "not punish the young person just because their local labour market doesn't allow them to do something they are passionate about".
A commitment for 315 hours would be a massive step up from the current two-week work experience period, and is considered one of the most challenging aspects of T-levels, which will be phased in from 2020 and fully rolled out from 2022.
Penny Wycherley, the principal of Waltham Forest College, echoed Mr Hughes' concern and pointed to what she called an "unhelpful assumption" that underpins the rule: "that one size fits all in terms of ease in finding these work placements".
"You can't give a universal judgment on the work placement position for students in different curriculum areas," she told FE Week.
"Catering and hospitality are fine, easy to get placements, but try and get one into electrical or public services, and you are in a different ball game because of health and safety and the rest."
Gordon Gillespie, Lewisham Southwark College's vice-principal, added that he is worried about the feasibility of fitting in 10-week work placements alongside the academic parts of T-levels – an issue on which Mr Hughes has also previously been vocal.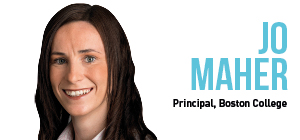 "Using the summer breaks, Easter and other holidays for placements could be an administrative challenge for colleges, but 10 weeks cannot be taken out of teaching time," he said. "It would be impossible to deliver curriculums in that case."
Persuading thousands of businesses across England to offer the work placements is another issue, and something which is likely to require financial incentives.
A survey of more than 1,000 small businesses in England released last month by the Federation of Small Businesses showed that only six per cent would be willing to offer work placements under current plans for T-levels.
Mike Cherry, the FSB's national chairman, said that for T-levels to work there "needs to be clear incentive and guidance" for small businesses to offer placements.
He added it would have "made more sense" to undertake research into the feasibility of this rule "before announcing plans for lengthy work placements".
Justine Greening revealed in July that £50 million would be available from April 2018 for "capacity building".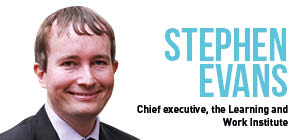 The DfE has conducted other research into work placements, and one project delivered by The Challenge Network is now being piloted (see below).
One other project, conducted by the Learning and Work Institute, has not provided easy reading for ministers, after it found that employers may already be experiencing work placement fatigue before T-levels even kick in.
A DfE spokesperson said that T-levels will include a high-quality work placement so students "can apply their learning in a real workplace environment", which will ensure they have the "skills and knowledge that employers and the country needs for the future".
The tender closing date for the new research into employer feasibility for work placements was November 8. The contract will start December 4 and end May 31, 2018.
Work placement pilots delivery under-way
Around 2,500 students currently on vocational courses will pilot the 45-day minimum work placement rule this academic year, before the T-levels debut in 2020.
The Challenge Network won a contract in February to design and create "high-level principles and models" for proposed placements, and is now delivering this work at 21 FE providers across the country.
During the design phase, the network said it had involved over 150 employers and providers through interviews and workshops, as well as focus groups for learners.
It is hoped the pilots will help the DfE to "identify what good placements should look like" in all 11 routes, and identify "specific challenges and ways of overcoming these before the implementation of these routes".
"It will also support providers and employers to prepare for and make the shift to offering the substantial, longer-term work placements expected as part of the technical education routes," a spokesperson for the network told FE Week.
The pilots started at the beginning of this term and will end in July 2018. The results are expected to be released in autumn 2018.
I'm sure when the DfE came up with the idea to make the substantial T-level work-placement mandatory and call it an "entitlement", it was done with good intentions.
But in the real world, they should not need to commission research to confirm what we all know: it's simply impossible.
Will all T-level routes and related occupations, from engineering to legal and financial, have sufficient employers in all parts of the country to offer the placements?
It's obvious to me and others that the answer is no, which means we will be creating a post-code lottery, and some young learners will not be able to follow their career choice.
David Hughes at the AoC is therefore right to seek a rethink from the DfE.
And the obvious lesson, as highlighted by the Federation of Small Business, is that the policy should follow the research, not the other way around.