A college offering animal care courses has teamed up with a national pet charity to open a cattery for homeless cats.
Construction of the new facility at Moreton Morrell College was paid for by pet charity Blue Cross and it will house the stray felines until a new home can be found for them.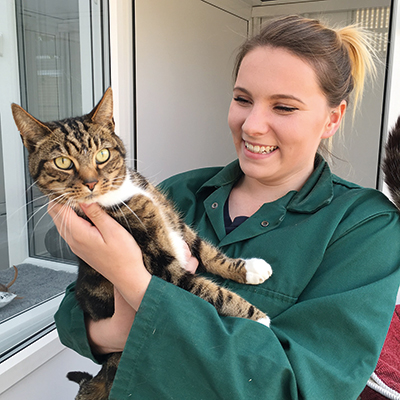 The charity also provided training for staff at the college, after approaching them with the idea of opening a rehoming centre due to a gap in their coverage of the Warwick region.
Cats will stay in five double pens, with students on the college's animal care and management courses caring for them under the supervision of their tutors.
Katie Macalister, a regional rehoming network manager at Blue Cross, said: "Our partnerships with colleges give homeless cats the best chance of finding a new home, while helping students gain first-hand experience of looking after animals. So it really is win-win for all of us – including the cats!"
Level three animal management student Jade Fox added: "It's great having cats at the college. Helping them gives us the opportunity to put into practice everything that we are learning on our course."