The government is going to hand out around 300,000 carbon dioxide monitors to colleges in a £25 million scheme to help improve ventilation from September.
It follows pressure from unions who called for "urgent action" this week on ventilation before students return to classrooms next month.
Geoff Barton, general secretary of the Association of School and College Leaders, welcomed the announcement, but said the equipment should have been ready for the start of term and earlier in the pandemic.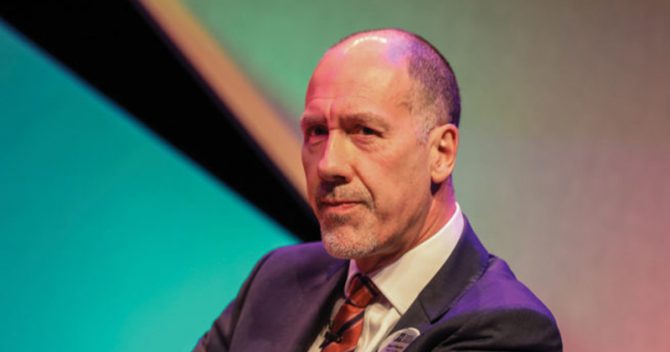 "This is an important and reassuring step in the right direction. Now we reiterate our call for the government to ensure that high-quality ventilation equipment is made available to schools and colleges where it is needed as soon as possible."
The "majority" of the monitors "will become available over the autumn term" DfE said, but a procurement exercise is not due to start until Monday.
'All state-funded settings' to receive monitors
All schools and colleges are expected to receive "at least partial allocations" during the autumn term.
When asked whether independent providers would be included in the scheme, a DfE spokesperson would only say: "It is all state funded education settings."
DfE said the number of devices available to each setting will be dictated by the size of their estate and be in the region of one device per two classrooms and staff rooms.
Final numbers are subject to the completion of the procurement exercise and further details will be provided next month.
DfE says the monitors are portable so colleges can move them around and test the full estate "in a relatively short space of time" and will help staff to "act quickly" where ventilation is poor.
Meanwhile, the Department for Health and Social Care is funding a £1.75 million pilot project on the use of air purifiers in schools. However, the research only involves 30 primary schools in Bradford.
Ventilation help is 'too little too late'
Paul Whiteman, NAHT's general secretary, said earlier this week that the trial was "too little too late".
"The government should have taken action on this much sooner – they have had well over a year to ascertain the situation and make improvements.
Education secretary Gavin Williamson said: "Providing all settings with CO2 monitors will help them make sure they have the right balance of measures in place, minimising any potential disruption to education and allowing them to focus on world class lessons and catch up for the students who need it."