Black, Asian and minority ethnic students were "alarmingly" under-represented in the first year of T Levels, FE Week can reveal.
But some colleges report a rising uptake among non-white learners starting the second wave of the flagship qualifications this month.
The Department for Education (DfE) told FE Week in answer to a freedom of information request that 14.2 per cent, or 193, of the 1,363-strong overall cohort for 2020/21 were from a black, Asian and minority ethnic (BAME) background.
Eighty-four per cent of students, or 1,145, were from a white background, while the ethnicity of 1.8 per cent was "not provided or unknown".
Of the three qualifications introduced last year – education, digital and construction –the latter had the lowest proportion of ethnic minority learners, at 10.2 per cent.
The digital T Level performed the best with 22 per cent of its students from a BAME background while 11 per cent of education and childcare learners were non-white learners. See the full table of results below.
Low minority participation on T Levels 'should ring alarm bells'
Black Training and Enterprise Group chief executive Jeremy Crook said FE Week's findings showed "low levels of ethnic minority participation" which "should ring alarm bells for the government".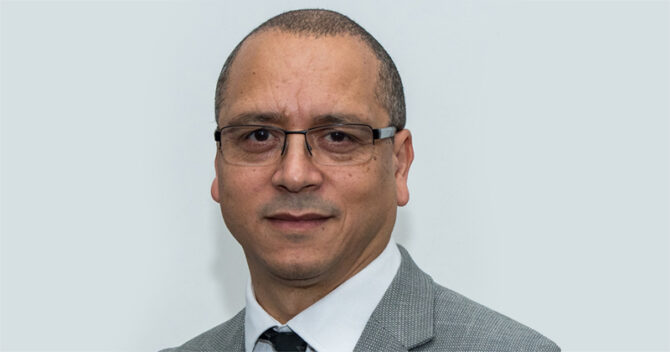 While the mandatory industry placement, which must run for a minimum of 315 hours, in a T Level was "positive," Crook warned that this was "where racial discrimination can occur, especially in sectors with historical low levels of ethnic minority representation, such as construction and engineering".
According to Education and Skills Funding Agency data updated in June, 22.8 per cent of participants in FE overall were from BAME backgrounds in 2018/19.
An impact assessment report the DfE published in its response to the level 3 qualifications review showed 25 per cent of 16 to 19-year-old enrolments on level 3 qualifications were BAME in 2019/20.
Colleges 'pleased' student recruitment increasing
Providers began to deliver the second wave of T Levels, with seven additional qualifications on offer, this month. To get a picture of what was happening, FE Week contacted providers that had successfully recruited for the first wave last year.
Havant and South Downs College (HSDC) reported that 11.9 per cent, or five, of its 42 T Level students in the first year were from a BAME background.
Of its 207 T Level students recruited up to now, 12.6 per cent, or 26, are from a BAME background. This is higher than the proportion of BAME students across the whole college – 9.4 per cent, or 588 of 6,268.
Vice principal Suki Dhesi said HSDC was "pleased that not only is our T Level BAME student recruitment on an upwards trajectory, it also exceeds the college student percentage".
We have been doing a lot of digital and print marketing to highlight BAME positive role models
Dudley College of Technology had an average of 31.25 per cent of BAME learners across its three T Levels last year. This compares with 33.5 per cent this year, although it did not provide total student numbers.
Of Derby College's 32 T Level learners from 2020, three (9 per cent) were BAME. But 38 per cent of its total of 192 T Level students now recruited are from a background other than white, the college said.
A spokesperson explained that the college had been "doing a lot of digital and print marketing across the whole FE and HE offer to highlight BAME-positive role model students and staff – particularly those who have now progressed onto good careers – and our work with secondary schools, particularly in the inner city, has continued throughout the pandemic".
Sector 'needs to work together' to encourage T Level diversity
The DfE has promised to work "to ensure the qualifications represent the country as a whole" as more students can take the qualification.
A spokesperson stressed that the rollout has "always been gradual," starting as it did with three qualifications at 44 providers. "This means that the first year's cohort is not necessarily representative of the students that will take T Levels in future."
Pearson, the awarding body for the construction and digital T Levels introduced last year, launched race and ethnicity guidelines in March to help qualification authors, reviews and editors represent minorities and challenge racial stereotypes and prejudices.
A Pearson spokesperson said the sector and wider society "needs to work together to encourage and support a diverse cohort of learners to take up these pathways".
NCFE, which awarded the education T Level for the first wave and is offering five others for the second wave, said the qualifications had been "designed to be a viable and accessible option for students from all backgrounds and ethnicities".