TV presenter Philippa Forrester enthusiastically kicked off the ceremony.
"This is a celebration. This is a party. This is to say well done. To acknowledge all of that work and the bravery," she said.
This is the 21st year of Adult Learning Week and there are around 4,000 'Have a Go' events across the country.
The chief executive of NIACE, David Hughes (see photo above), said the week will give around 100,000 people the opportunity to get back into learning.
Mr Hughes also read out congratulatory words from David Cameron, who described adult learning as "part of this country's lifeblood".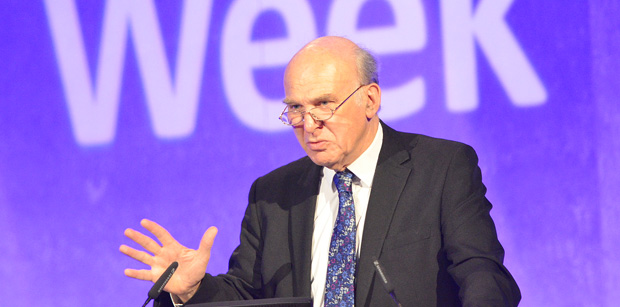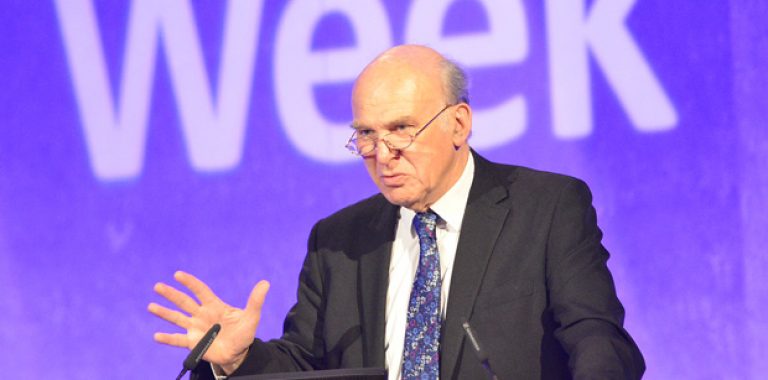 Ms Forrester spoke about her personal experiences of further education, as did the Business Secretary Vince Cable (see photo above).
Mr Cable talked about his mother, who left school at 15 to work in a factory packing chocolates.
"The stress of being ambitious and able, but the lack of education opportunity, meant that when I was about 10 or 11, she had a very serious nervous breakdown," he said.
"She eventually put her life together again through adult education, so I shall always be pleasantly indebted to the people who made that possible."
The first winner to be presented with their award was Corina Scanlan-Messam (see top photo).
After leaving school, which she says she "hated" and gained just two GCSE's at, she became involved in drugs and petty crime.
When she discovered she was pregnant at 21, she decided she needed to give her child a better quality of life and enrolled at South Cheshire College.
There she completed a Moving On course, taking only two weeks maternity leave.
She cites the emotional, as well as academic support, given to her by her tutor Alison Fenoglio, as a massive help. She said Ms Fenoglio, who nominated her, is like a "friend".
In September she will begin a degree in Psychology at Keele University.