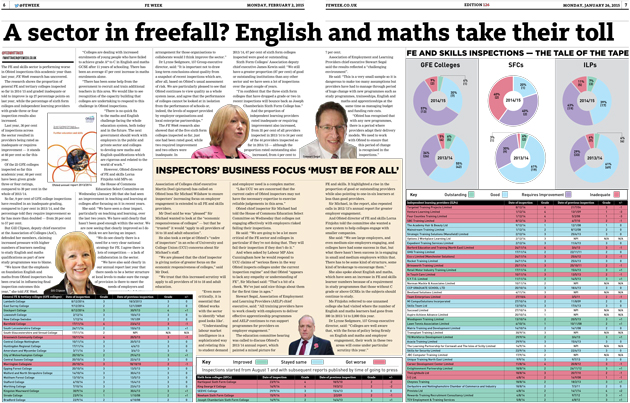 The FE and skills sector is performing worse in Ofsted inspections this academic year than last year, FE Week research has uncovered.
The research shows the proportion of general FE and tertiary colleges inspected so far in 2014/15 and graded inadequate or told to improve is up 27 percentage points on last year, while the percentage of sixth form colleges and independent learning providers with grade three or four inspection results also increased.
Last year, 36 per cent of inspections across the sector resulted in providers being rated as inadequate or requires improvement — it stands at 66 per cent so far this year. Reporter Freddie Whittaker investigates (click here to view the full article).