Dame Ruth Silver has broken her silence over the demise of the Learning and Skills Improvement Service (LSIS) to usher in its "paradigm pertinent" replacement — the Education and Training Foundation.
The LSIS chair since it was established in 2008, spoke exclusively to FE Week saying "change was absolutely needed".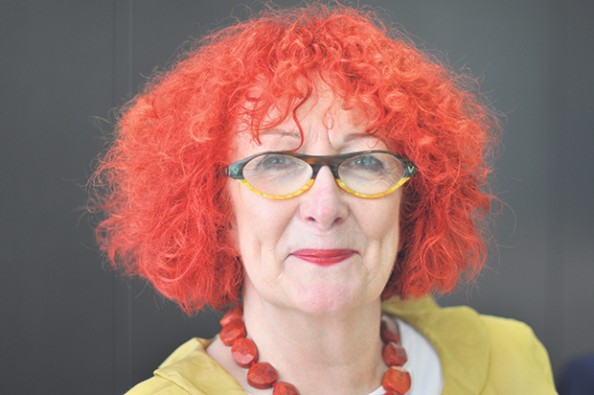 Former Lewisham College principal Dame Ruth said: "The foundation is the next generation of improvement bodies and I think in its different way of working it is paradigm pertinent in a way that LSIS was not.
"The paradigm in terms of delivery is absolutely skills, skills, skills in the context of the growth agenda.
"Change was absolutely needed, because of the state of the economy and what was happening with regards provision and grades in the sector — the state of government, the state of nation, the state of economy and the state of sector required different behaviours from improvement bodies and Ofsted.
"While continued improvement will be an essential focus, the foundation goes a step further into self-regulation, taking responsibility for the next development phase that reflects changing priorities and a pulling back by central government from regulation and guidance.
"It's goodbye to a way of working and it's time to mark that change."
Government funding for LSIS stopped last month, but Dame Ruth remains as chair while the body was winding up.
She said: "Good endings are important not just for the staff of LSIS, its board and the trustees, but for the sector as well.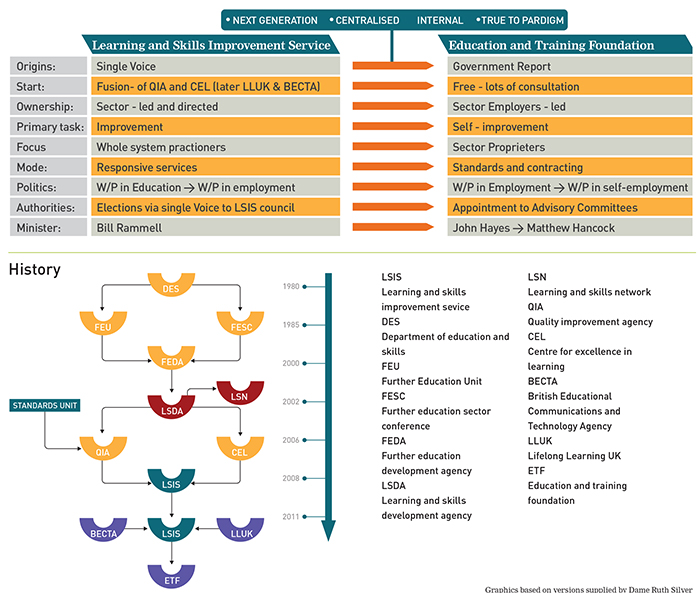 "We had terrific impact on individuals, organisations and institutions, but we were a sector improvement body and the foundation is a move towards the sector as a whole.
"We were doing bespoke services and my own personal view is that we had become really bespoke and the sector needs a new approach now."
She added: "Our primary task at LSIS was improvement. The foundation's is self-improvement.
Our focus was on the whole system's professional practitioners and theirs is on sector proprietors'.
"We were told to be self-funding, but it never happened, whereas that is probably going to have to happen to the foundation. We were sector-led and sector-directed, whereas the new body is sector-owned and that's quite different.
"The government put out tenders to run it and the AELP [Association of Employment and Learning Providers] and the AoC [Association of Colleges] won. It's part of the Darwinian ethos of the government — 'stand on your own two feet'.
"I can see that this sleeker, strengthened body will do things differently and I wish it the best of luck and time will tell."