Jess Staufenberg meets a leader bending the UTC model to build the pipeline of post-16 technical learners
In March 2016, Polly Lovell was standing in front of 20 people pleading for the life of UTC Plymouth. It wasn't even officially hers yet – the leader had departed, she'd only been in the place for three years and was now "caretaker principal" of an institution that had just got the worst exam results in the city. Sat in front of her were representatives from the Department for Education, the Baker Dearing Trust and the Royal Navy, a big employer in the port city. Nothing like a rear admiral staring at you to focus the mind.
The challenge facing Lovell, an English and drama teacher from near Liverpool, will be familiar to FE Week readers. One-third of learners at the UTC had behavioural issues, with many nearby schools using the institution as "an opportunity to move on challenging students", she explains. There had been changes of leadership, the 2015 exam results were a "disaster" and the pressure from the DfE to close was growing. The student roll – that anxiety-inducing measure for all UTCs – was dropping. "I had to present what I was going to do with this school," laughs Lovell, who is a mass of glorious hair and dark eyebrows. "There was me, the drama girl from the Wirral, surrounded by all these STEM people…"
After her presentation, then-national schools commissioner David Carter took Lovell outside. "We went for a little walk around the UTC, and he asked, 'What do you need?'," she says. "And I said, 'Well, I really need to know if I'm going to be head, because I'm happy to do this and I've got ideas for it. But I just need to know." Carter went back to the governors and called for her to be made the substantive head.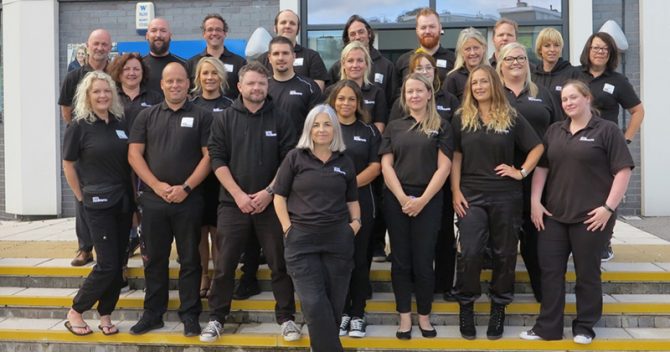 Two weeks later Ofsted rolled up and promptly awarded a grade 4, placing the UTC in special measures. By 2018, Lovell was again facing a cliff edge. Since 2015, when there were 220 students, following the Ofsted report she was down to just 70. Looming large nearby was City College Plymouth, also offering an engineering- and technical- focused education.
"At that point, it looked like the DfE was going to close us. We didn't take in a year 10 group because I thought it was going to shut." But Lovell did not give up. After speaking to her local MP, she secured an appointment with schools minister Nick Gibb and travelled to see him. "We did a begging meeting with him," she laughs. "We explained, we're in Plymouth – this is the home of STEM! We worked tirelessly."
The UTC remained open and, extraordinarily, today has 320 learners on roll. Given the timeframe, it's nothing short of a miracle. Of course, the UTC has capacity for 650 students and so remains significantly under capacity, and Ofsted has yet to return – but it's a rise from the ashes nevertheless. How has Lovell done it?
To understand, it's worth understanding Lovell. The daughter of a travelling salesman, she appears to know how to take risks, pull them off and sell them to others.
"My parents had missed out on their education because of the Second World War, but they were very aspirational. My dad in particular was a big influence on me around my work ethic," explains Lovell. "He was really determined for me and my sisters to be independent and have a profession. I'd go on work experience with my dad, helping out with sales." Her mum, meanwhile, was a "taskmaster – you went to school even if you were sick or didn't want to. That's influenced the way I am and my values."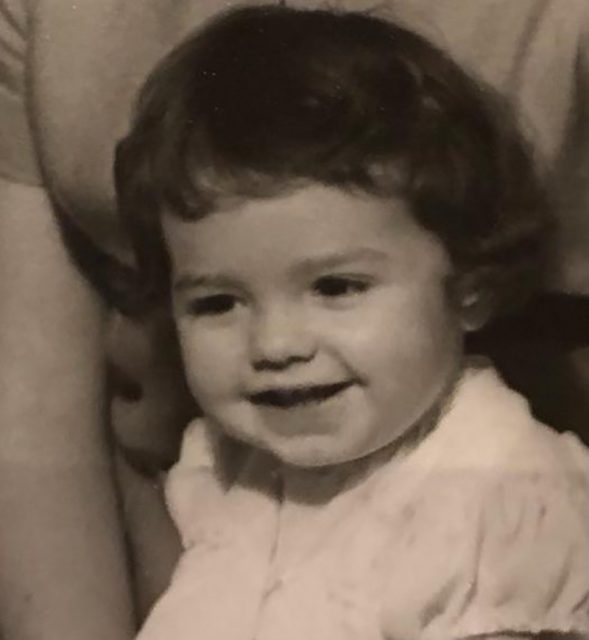 Lovell is that rare mix of creative, curious and restless – she says she's lived in about "56 places" – alongside a disciplined, tightly organised approach, qualities that together have likely got her to where she is. Having got poor GCSEs, she attended an FE college in Cheshire and blossomed under good lecturers within the drama department. During her degree Lovell spent a year in Portland, Oregon, enjoying "the freedom of America" so much that after graduating she "bought a one-way ticket to New York" aged 22 and didn't look back. She moved to Chicago to work in music festivals and for a theatre company. But aged 29, it could have looked a bleak scene. Her father had passed away and she returned home from the US with two young children, disillusioned with the "life of a starving artist", some sales experience and no maths GCSE.
Again, Lovell turned to FE colleges. "I did night school courses, in A-level psychology and computer courses, and I did my maths GCSE, whilst working a full-time job with two children." An application to a primary school PGCE was turned down on the basis her degree was not in a "core" subject; but undaunted, Lovell used the Monday she had off from her retail job to volunteer in a school. She was eventually accepted on to a secondary PGCE, going on to work under Dame Sue John in west London, became head of year at a secondary in Exeter, a deputy head at an emotional and behavioural difficulties school in Devon and an assistant head at a pupil referral unit. At the same time, she trained as a special educational needs co-ordinator.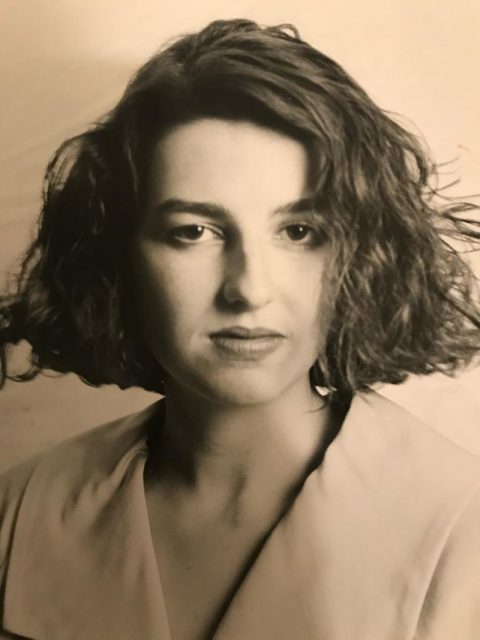 Then, just when everything was getting "very parochial", Lovell moved back to Chicago with her teenage children to take a role with publishing company Pearson, setting up online learning for schools, years before Covid-19 arrived and when everyone was still using Webex. Did she know much about online learning, I ask?
"I had no experience in online learning. It was scary at first!"
Time and again, Lovell has taken risks. She speaks often about making a "sales" pitch to convince others to get on board with her, whether it's the importance of drama studies for all students (in one school she increased uptake from 40 per cent to 90 per cent); or, as with the UTC, the case for its continued existence. Despite having had her Scouse accent elocutioned out of her in her drama degree, she retains all the charm of a Liverpudlian. Also, it turns out, all the no-nonsense.
I blink rapidly when Lovell tells me, only half-jokingly, that she believes in the "militarisation of the UTC" – a smart, disciplined workforce of learners who are expecting to meet their prospective employer any minute. "I gained a lot from the Royal Navy on ideas of how to turn around a school. If you look at recruits in a passing out parade, there's three sets: the ones who have just arrived, the ones in training and the ones passing out. The ones passing out present themselves and stand differently." She looks at me. "What I want to know is, what did the Royal Navy do that we can do?"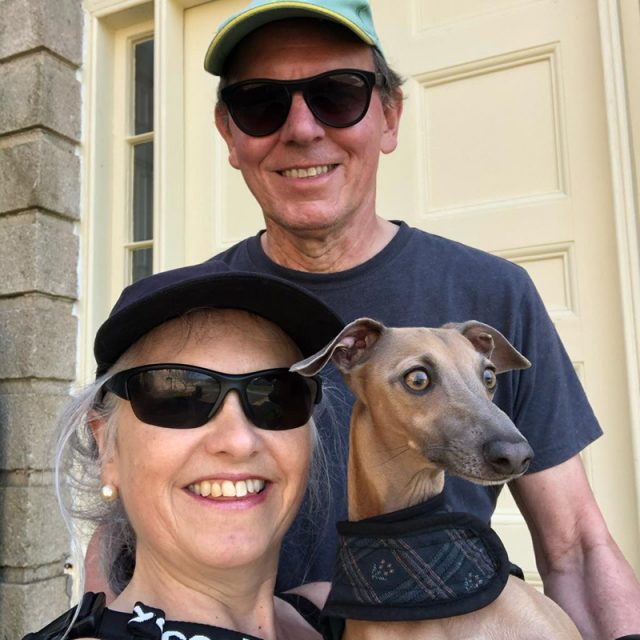 Now Lovell has applied this mix of entrepreneurialism, risk-taking and strategic focus to the very model of the UTC itself. To start with, in October 2018 UTC Plymouth joined the Reach South Academy Trust. This was the very same year in which Lord Baker said he didn't want UTCs "watered down, and that is the danger if they get into a MAT". But just a year later Baker had revisited his position, saying instead that "membership of a MAT is an important way to help UTCs succeed". The interesting point is that Lovell and her headteacher, Jo Ware, now have a direct line of access to other schools in the same group. As Lovell puts it, "I've got eight Reach primaries around Plymouth."
Her second move was to begin accepting year 7s for the first time in 2020, breaking with the UTC model of accepting entrants in year 10, aged 14. There are currently 94 year 7s, and 96 are expected next year for a year group with capacity for 120 – fairly healthy numbers. Her student roll today reads like a history of the UTC's fortunes: year 9 has 92, year 10 has 50, year 11 has 42, year 12 has 30 and year 13 has just 17. But if Lovell and Ware can keep it up with the younger years, they're developing a formidable pipeline for post-16 technical and vocational education. These are learners who, by the time they reach year 12, will have been embedded in the industry-focused, skills-based ethos of UTCs since they were 11 years old.
And although Lovell was not the first to do this (Leigh UTC in Kent was an early pioneer), others are following. Engineering UTC Northern Lincolnshire, for instance, welcomed year 7s this September.
In many ways, Lovell herself encompasses the UTC model – having failed GCSEs, taken unusual paths, been career- rather than academically focused and suiting FE more than school life, she understands these learners. She breathes pride in the model, describing how one of her most challenging students has just been taken on as an apprentice technician at the UTC, or how other students developed an app that is now in regular use by the Royal Navy.
I gained a lot from the Royal Navy on ideas of how to turn around a school
But to prove the model, Lovell has also had to change it – she is in a multi-academy trust of schools, and the pretence that recruiting at 14 works has been dropped. When I ask if year 7 recruitment is the future for UTCS, she says, "If you're in a large area where you've got a number of students who can come to you, it's fine. But if it's a smaller town like ours, it makes sense." I suspect more UTCs will follow her example, and recruit in year 7.
In which case, won't UTCs arguably be schools rather than colleges? The way they have evolved is unlikely to be what Lord Baker anticipated when he proposed them in 2010.
But as a route to technical education post-16, it's got legs. Lovell is seeing to that.