The Department for Education and Ofqual have launched a consultation on proposals for vocational and general assessments and exams in 2021/22.
The proposals include an end to teacher-assessed grades, measures for streamlining assessments and exams, and mitigations for students sitting GCSE English and maths exams.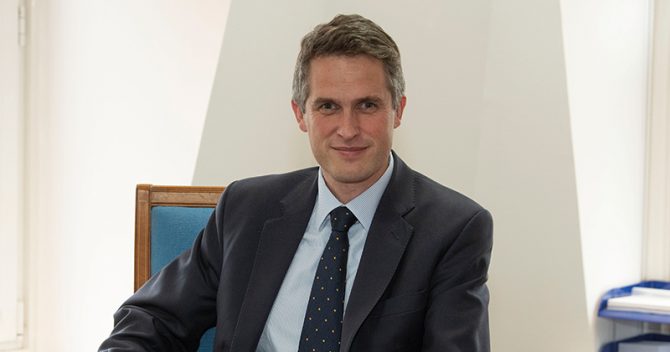 Education secretary Gavin Williamson said while exams "will always be the fairest way to assess students," he wants assessment arrangements to "take into account the disruption young people have faced over the past 18 months".
Students, employers, parents and carers, teachers and trainers, college and school leaders and other stakeholders have been invited to respond to the online consultation.
They will be able to respond for the next two weeks, until 26 July. This is so changes can be announced before the start of the next academic year.
1. Exams and assessments 'will go ahead'
The Department for Education has stated its intention that exams and assessments for VTQs and other general assessments will go ahead next academic year.
However, the consultation documents do admit students have experienced "significant disruption" and will need "continued support in the face of any further disruption".
2. No more teacher-assessed grades
Due to the government's commitment to exams going ahead next year, Ofqual is looking to make it so awarding organisations will only be allowed to issue results based on exams and assessments.
"Results cannot be based on teacher-assessed grades," the guidance clearly states.
A number of VTQ and general qualifications had been allowed to issue results based on evidence, such as TAGs, from sources other than exam and assessment results this year.
3. Assessments can be 'streamlined'
Ofqual and the DfE will allow assessments to be adapted, through reducing duplication of testing for a particular skill or knowledge set or by amalgamating two assessments into one.
However, awarding bodies have been warned if assessments are streamlined, the number of guided learning hours should "remain broadly unaltered for each qualification".
The extra time gained from streamlining should be used for education recovery and learning, the guidance reads.
If an awarding body believes the number of taught hours, either face-to-face or online, would "lessen significantly" under their proposed adaptations, they will be expected to alert the DfE.
A qualification's entire content should still be taught where feasible and any reduction in the internal assessments of the qualification should be kept to a minimum.
4. Internal assessments can be rolled over
Awarding bodies will be allowed to roll over internal assessments into 2021/22, for students who were working towards them in 2020/21.
That is if they were "unable to complete them due to public health restrictions".
This allowance will only apply where the task was to be used solely for 2020/21.
Students starting internal assessments in 2021/22 will not be covered by this flexibility.
5. GCSE maths students could be allowed cheat sheets
For general qualifications, the DfE and Ofqual are looking to give colleges some choice about the topics or content their students will be assessed on, in subjects including GCSE English literature.
GCSE maths students could also be given formula sheets in exams.
6. DfE keeping watch on public health situation
The consultation admits there is "continued uncertainty" about whether further disruption will hit education in 2021/22.
"We believe it will be possible for students to take exams safely, but we need to have plans in place for the unlikely event that is not possible".
The document notes there is a "small risk" further disruption will be so extensive that even with remote education and the adaptions being proposed, "going ahead with exams would not be the fairest approach for students".
The regulator and the DfE have promised to cooperate on contingency plans for if assessments and exams cannot be held locally or nationally, or if students are unable to sit them owing to illness or self-isolation.
Also, the consultation does keep the door open for teacher-assessed grades to return in the future.
While all qualifications will be moved to category A of Ofqual's VTQ Contingency Regulatory Framework under these proposals, meaning they will be prohibited from using alternative evidence to issue results, the watchdog will retain category B of the framework, under which awarding bodies are allowed to use alternative evidence like TAGs.