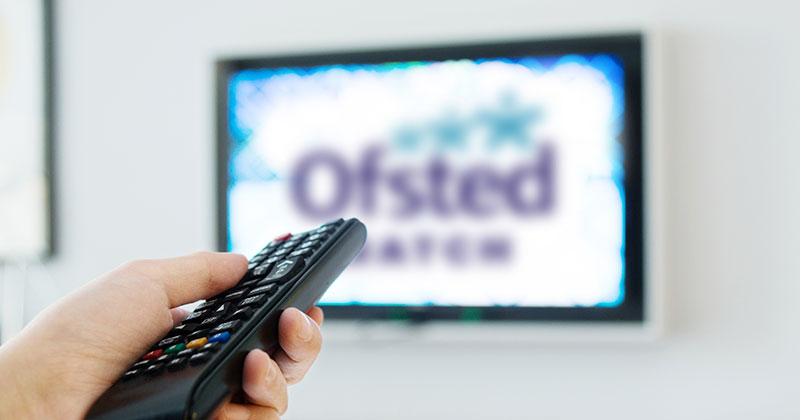 It was 'good' news all round for FE this week as all inspected providers either maintained or improved their ratings to a grade two.
Two colleges, which previously hit the headlines for management issues, were celebrating after boosting from 'requires improvement' to 'good'.
Its welcome news coming after FE Week revealed earlier this month that just 69 per cent of colleges had been rated 'good' or 'outstanding' in 2017 – which amounted to a fall for the third year running in what Ofsted effectively considers in its annual reports to be a passable standard.
North Hertfordshire College, which in 2015 found that success rates were artificially increased while former principal Fintan Donohue was in charge, returned to its grade two rating in a report published November 23.
Governors, senior leaders and managers were lauded for providing "inspirational leadership" and for having a "robust understanding of the quality of provision and have been effective in improving the quality of teaching, learning and assessment and outcomes for learners".
Inspectors highlighted that learners who have learning difficulties and/or disabilities benefit from "outstanding provision" that ensures that a "very high proportion excel, complete their programmes and gain highly effective independent living skills".
They added that "highly effective" partnerships enable learners to "participate in high-quality work experience" and consequently, learners gain "good work-related skills that are valued by employers".
The 10,500-learner provider was rated 'good' in all categories except for traineeships and provision for high needs students, which were deemed 'outstanding'.
Earlier in the week City of Liverpool College, which has been battling a financial crisis, clawed its way up to a 'good' Ofsted rating, four years after it tumbled from the top grade to the bottom.
The provider has experienced a rocky few years since its current principal Elaine Bowker took over in 2011, including two interventions from the FE commissioner.
But in an Ofsted report published November 21, leaders were praised for identifying the college's strengths and "areas for improvement" through a "comprehensive self-assessment process that involves all staff".
Senior leaders set "measurable targets to improve, which they check regularly", inspectors said, and there is a "culture of high expectations".
They have "rectified most areas" that needed improving at the previous inspection in 2015, in which it received a grade three.
Meanwhile, the Construction Industry Training Board held onto its 'outstanding' rating from Ofsted.
The report, which looked only at its apprenticeship provision that is all run through subcontractors, returned grade ones across the board.
CITB was also rated grade one-overall in a report published January 2013.
The "exceptional" progress made by apprentices who "achieve well" was one of the areas highlighted for praise this time by inspectors.
"The proportion of apprentices who achieve their qualifications has increased and is now significantly higher than apprentices on construction programmes with similar providers," the report said.
"Employers value highly the support they receive from CITB staff to make the most of these apprenticeship opportunities which benefit their businesses significantly."
Fellow adult and community learning provider, Nottinghamshire County Council, retained its 'good' grade.
Inspectors said that adult learners participating in "non-accredited courses" achieve their planned learning aims "well; they improve their personal effectiveness, well-being and future employability very effectively".
They added that leaders and managers "plan the range and location of courses very effectively to meet learners' needs and minimise barriers to participation".
There were also two monitoring visit reports published this week, the most high-profile of which was Learndirect.
Ofsted noted several improvements, while highlighting various areas of concern in their first visit to the nation's biggest FE provider's since its grade four earlier in the year.
One of the most concerning findings was that its apprenticeship achievement rate has fallen again for 2016/17.
Inspectors also met with Barnsley College, which was graded 'outstanding' in 2010, to review documentation relating to safeguarding and visited two college sites to ensure the provider is still performing to the highest quality.
Ofsted said the college's systems and procedures for keeping learners safe are still "effective".
One private provider, Leslie Frances (Hair Fashions) Limited, from Barnsley, maintained its grade two rating in a short inspection.
| | | | | |
| --- | --- | --- | --- | --- |
| Independent Learning Providers | Inspected | Published | Grade | Previous grade |
| Learndirect Ltd | 31/10/2017 | 23/11/2017 | M | M |