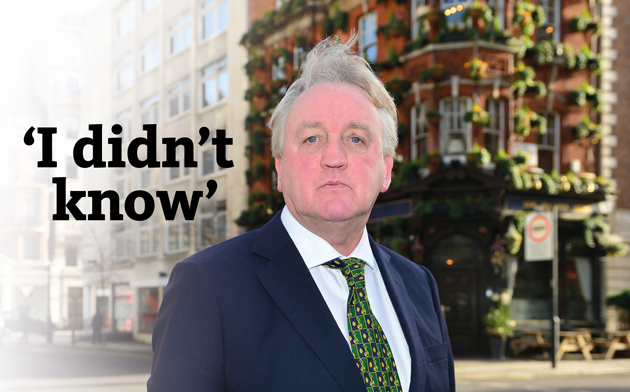 Former North Hertfordshire College (NHC) principal Fintan Donohue has denied any "knowledge of wrongdoing" after it was discovered that success rates were artificially boosted while he was in charge.
Current NHC principal Matt Hamnett (pictured below right) launched an investigation into learner information management shortly after starting in the post three months ago and he said it had uncovered "a series of issues".
It found, he said, that details of failing learners were omitted from ILR returns as far back as 2008, with the effect of inflating classroom-based success rates by around 4 percentage points to 90.5 per cent last academic year.
There is no suggestion NHC would have been overpaid because it meant the college would have not been funded for some learners, but the practice would have given it an unfair success rates advantage over colleges who declared all learners.
However Mr Donohue (pictured top), who was principal and chief executive of the college from 2005 until the end of August 2012 when he stood down as principal but stayed on as chief executive for another year, told FE Week: "I have no knowledge of the alleged wrongdoing in respect of data inflation when I was principal of NHC.
"I have no reason to believe the forensic investigation initiated by the new principal suggests otherwise."
The practice of boosting success rates by not claiming funding for failing learners was condemned in a 2009 letter to colleges by Geoff Russell, then-chief executive of the Learning and Skills Council, and a report commissioned by a group of colleges just over three years ago warned of "widespread" success rates manipulation among FE colleges.
I have no knowledge of the alleged wrongdoing in respect of data inflation when I was principal of North Hertfordshire College
The report, by Tenon Education Training and Skills Limited, was leaked to FE Week at the time and identified one such method as 'buy one get one free', which it described as: "Where the college has declining success rates and has chosen to stop offering the learning aim, potentially it could lose many learners.
"One solution to this is to continue to run the 'declining success rate' learning aim as a non-funded qualification, while choosing a similar learning aim (inspected under a different inspection code)."
But despite the warnings at the time, Mr Donohue, now chief executive of the Gazelle Group of Colleges, said: "I had every reason to be confident in the senior team responsible for data management.
"I do, of course, regret anything that casts doubt on the quality of any aspect of performance of the college over that period."
The college was even granted an Education Training and Skills Green Flag Data Credibility Award in 2013 by Icca Education Training and Skills, which counts two of the Tenon report authors among its senior staff in Scott Winter and Vici Cadwallader-Webb.
"Audit reports including the green flag voluntary audit provided me with every confidence in the quality of data management," added Mr Donohue.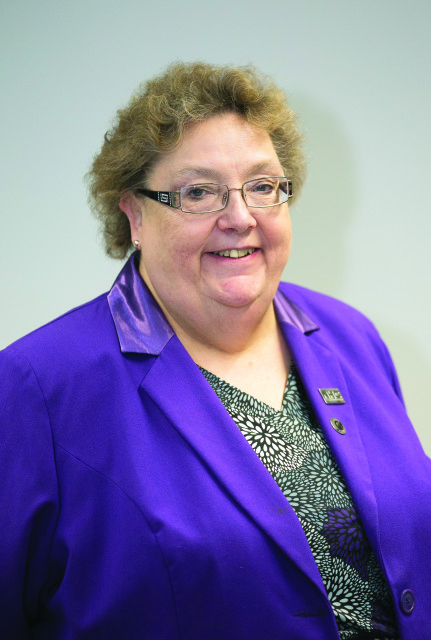 He was succeeded as principal and then chief executive by former deputy principal Signe Sutherland (pictured left) as the duo, among others, launched Gazelle. She retired and was replaced by Mr Hamnett, but could not be reached for comment by FE Week.
Mr Hamnett, who declined to comment on whether use of 'buy one get one free' had been discovered, said his findings influenced his decision to pull NHC out of Gazelle, as exclusively revealed by FE Week last month, to "draw a line between our past and our future".
He said: "I instigated a comprehensive piece of work to confirm the extent of these issues, properly address them and ensure that we have the platform we need to realise our high aspirations for the institution."
An Ofsted spokesperson would not say whether the NHC findings had invalidated its last inspection result, in 2010, of 'good' overall with 'outstanding' leadership and management.
She said: "The 2010 report is five years old and reflects evidence available at the time. Ofsted's focus is on what can be known and how we can take this into account in relation to the next inspection of this college."
A Skills Funding Agency spokesperson said it had reviewed the NHC findings and "sought assurance from the corporation to ensure the situation would not arise again", but it was "not planning to take any further action".
The Education Funding Agency declined to comment. Nobody from Icca was available for comment.
Editor's comment
Ignorance is no defence
Fintan Donohue says he did not know of any "wrongdoing" in respect of "data inflation" at North Hertfordshire College during his time in charge there.
It seems a classic case of 'if he was aware then he did wrong and if he didn't know then he wasn't doing his job properly.'
Neither of these scenarios offer Mr Donohue any positivity, but taking him at his word we must believe the lesser of two evils — that as principal and chief executive he failed to spot, and therefore act to halt, long-term and serious cheating in relation to success rates.
The same two scenarios extend to Mr Donohue's successor at the college, Signe Sutherland, who would also have been in charge while this data manipulation was taking place.
It's an issue that will rock the sector for some time and who knows how it might affect Mr Donohue's Gazelle project, although it's a safe bet that it will not be of benefit.
The only person to emerge with any credit is new principal Matt Hamnett, who has been open with his findings and sought to draw a line in the sand for the college.
Chris Henwood, FE Week editor
chris.henwood@feweek.co.uk